After a long wait of two years, Game of Thrones season 8 is out now. People are crazy behind this American TV series and indeed who didn't watch its previous seasons are also waiting for it. The very first season of the American fantasy television drama premiered on 17 April 2011. Since then it grabbed the immense popularity and now season 8 is in the air. HBO has revealed the season 8 first episode on Sunday 14 April 2019 and it is available in many countries around the world. The show is launched in ridiculous hours and you can watch them late nights and early mornings. A wide array of people are unable to watch due to the complex hours. But don't worry folks we are here with a solution.
You can watch and download the episodes of Game Of Thrones Season 8 online and there are lots of options to serve this purpose. Let's start our discuss and explore the ways to watch first and upcoming episodes of Game of Thrones final series as per your convenience.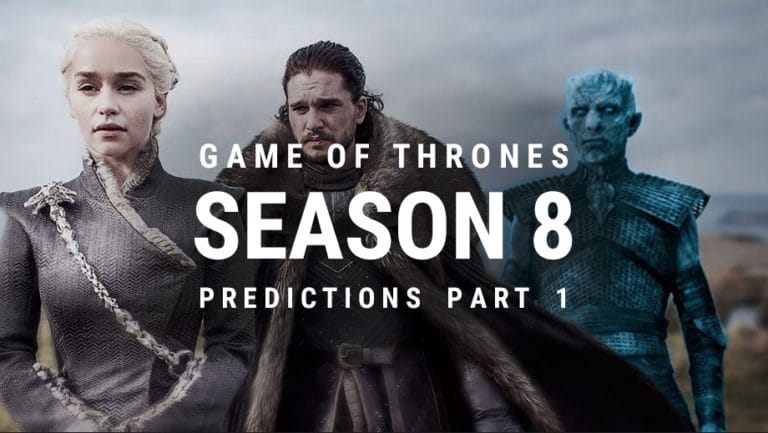 How to watch Game Of Thrones season 8 episodes online
If you didn't subscribe for any paid service and you have missed the initial episode of the American television series then would probably try to download it from a Torrent site or from third-party sources. But don't go for torrent sites or another illegal source as they can harm your privacy policy. These sites contain virus or malware which can lead to your device under danger of cyber attack. They can download malicious data on your system and steal your bank details and other private information so stay away from torrent sites.
Here are the best ways to watch and download Game Of Thrones season 8 episodes:
Watch Game Of Thrones season 8 episode in the USA
As you know Game of Thrones is the show of HBO and if you have a subscription of HBO then you can watch it easily in the USA. If you are not connected with HBO then you have to sign up for HBO subscription to enjoy your favorite show. You just need to pay a monthly subscription of $15 and you all set to watch the game of Thrones episodes.
Watch in the UK
The initial episode of the popular TV series has premiered in the UK at 2 AM on Monday on Sky Atlantic and Now TV. In case you can't watch that time then you can enjoy it on Now TV. You have to pay a monthly subscription of $8 for Now TV and if you want to go for three months subscription then it costs $18. Also, there is a free trial available for 7 days.

Watch in India
If you have subscribed for Hotstar then here is good news for you as you can enjoy Game Of Thrones season 8 episodes there. The first episode was aired at 6.30 AM on 15 April and you have to access the premium subscription for Hotstar to enjoy this. Pay INR 299 for one-month subscription and INR 999 for one year to watch as per your ease.
Watch in Canada
The initial episode of this popular TV series has aired on Sunday in Canada via Crave. Like other subscription-based services you have the option to watch later if you have missed. All depends on you whether you want to go for a monthly subscription or for an annual one. Pay $20 per month and stick to your screens to enjoy all the episodes.
Watch in Australia
To catch up all the episodes of Game of Thrones season 8 there are two choices for you. You can sign up for Foxtel's cable service or for Foxtel now, streaming service of the company. You can watch the first episode there and upcoming episodes will air on every Monday. As you now to enjoy the content you have to pay a monthly subscription and you can choose from different packages. Also 10 days free trial is for you.
Watch in Newzealand
SoHo has aired the episodes of the popular TV series and if you have subscribed for SoHo then you can watch via it. SoHo also offers different packages and the starting price is NZ$24.91 per month. Another option is the Neon TV service and it costs NZ$12 per month.
Watch in UAE
One of the best deals you can avail to enjoy Game of Thrones season 8 online in UAE. You can catch all the episodes with Wavo and you have to pay only $2.99 per month for this. Also, you will get various live TV channels and other content for a tiny amount.
Watch in Germany
Who are living in Germany can watch episodes with Sky. You need to just pay 5 Euros per month to watch on Sky.
Watch in Norway
For Norway citizens, Nordic is the best option to watch their favorite series. You have to pay a monthly subscription of 99KR and that's it.
 Watch Game Of Thrones season 8 episodes via a VPN service
Another way to access the episodes is VPN service. Without revealing your IP address you can access all the data which is not available in your country with a VPN service. There are plenty of VPN services and here I have listed the best ones after the intense research:
Express VPN
It is considered as the world's best VPN because of its security, speed, and ease of use. If you go for a monthly plan then you will get 3 months free. Also, you can watch on different devices at a time such as Smart TVs, Fire TV Stick, PC, Mac, iPhone, Android phone, iPads, tablets, etc.
Nord VPN and IPVanish are other convenient VPN options.
Well, folks like this you can access Game of Thrones season 8 episodes in various countries. Hope every doubt is cleared now and you are ready to watch the most popular show in the world.
Still, any query regarding above-mentioned stuff then let us know below in the comment section. Stay tuned for more exciting tech happenings.
News Source: https://www.techradar.com