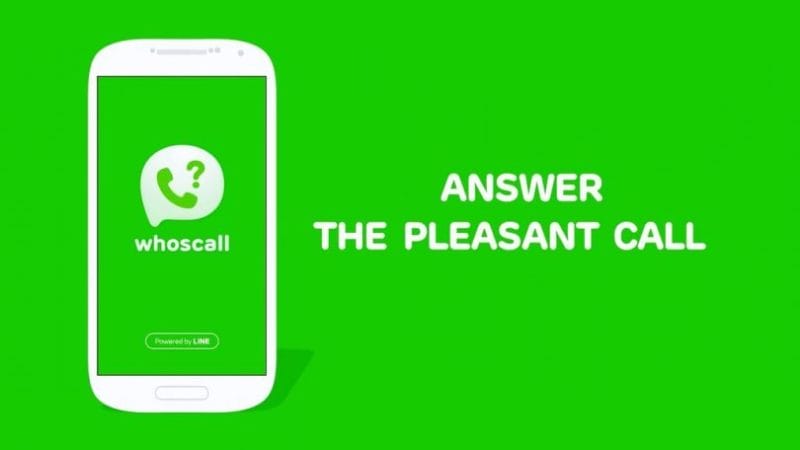 Whoscall is an app which provides us caller ID and number management. The Whoscall app is very useful to track the incoming number. It is provided with call spams and also provides keyword blocks and offline database. Whoscall totally relies on the local network providers, personal and commercial internet users and user community generated content for the information to identify unsaved numbers. The app is smoothly compatible with Android, Windows and iOS platforms.
Why Prefer Whoscall?
Whoscall is highly reliable and genuine app. It has been rated high by the verified customers. The app uses data of the user without harming the personal privacy of the user. The concept of developing the app came into existence when the founders got a call from an unknown number.
Whoscall was nominated and awarded as the best app on iOS in 2013
Whoscall was awarded as the best app on the apple store. The trust that application gained was indeed making it useful among the customers. The number of app users gradually started ascending.
Whoscall App has a Huge Database
The app like Whoscall can work great only when it has a good amount of database. The database that the app has, decides the accuracy of the result it produces. More the number of registered users more will be the accuracy.
Whoscall Features
INSTANT IDENTIFICATION
When you get an incoming call and you do not have the number saved than still, it displays the name of the user. It gets information about the user via internet communications and nearby sources. It also helps you as you can get to know the weather the call is important or not according to your situations.
NUMBER AND KEYWORD BLOCKER
In a day we receive many calls from unknown numbers which are of no use to us, these calls may be advertising calls, customer care calls or such types and that is why whoscall has special feature of blocking the spam calls so it prevents lots of time and you do not have worry about the calls anymore.
SHOWCARDS
Show cards are the feature of whoscall which allows to display your occupation or display your business profile. This feature is optional for the users however you can suggest or display your own name on display when you call to others.
NUMBER MANAGEMENT
This app provides users to make the group with different categories. This gives you the freedom to make a separate contact list of numbers which you want or may not want to save in your contact list.
OFFLINE DATABASE
Whoscall provides an offline database means you can still get notifications of the calls which were previously received. And it also displays quick and fast search results for users.
LIGHTNING IDENTIFICATION
The app gives identification for thousands of popular telemarketing and store numbers.
FREE OFFLINE MESSAGING FEATURE
The app contains a free messaging feature which will help you to send a message or read a message. It has the different classification of business and personal messages. If you are in a meeting or cannot receive the call then you can message that person just, swipe up and leave a message. There are already a few options for a message to leave.
Whoscall vs Truecaller
Both the apps are trustworthy and are free to use. Let us have a glimpse of their features and database.
Whoscall Application
Caller ID & Block is developed by Gogolook
Category: Communication.
Database of the application Whoscall – Caller ID & Block achieved more than 10,000,000 installs.
Whoscall Caller ID & Block ratings: Presently Whoscall application has 548,236 ratings with average rating value of 4.417.
Percentage ratings of Whoscall: 0.89%
Whoscall Caller ID & Block Market Position: 995 with respect to the number of ratings.
Truecaller Installs: More than 100,000,000 installs.
Truecaller Caller ID, SMS spam blocking & Dialer ratings: 7,615,066 ratings with average rating value of 4.542.
Percentage Rating of Truecaller: 4.34%.
Truecaller Caller ID, SMS Spam Blocking & Dialer Market Position: 46 with respect to the number of ratings.
Conclusion
Whoscall app is one of the finest and easy operating app for all its users. Even users love the app and show it by writing positive feedbacks in the comment box. This app is yet trying to improve its level by providing an updated version of the app for free to all its users. This app is a highly rated app and has improved its quality over the years.
In 2014 there was an issue regarding the security of the app where people found that the address of the telephone number was displayed however, gogolook came with this issue of security and now this app is one of the finest app available for call identification and is a very good alternative for truecaller app.