Like before Startup is not an ordinary word, Startup Ideas are blooming up everywhere and throughout of the nation. It's not limited only to the HiTech Startup Companies in Bangalore, Delhi or Mumbai, Cities like Hyderabad, Chennai, Pune & Bhubaneswar are also growing regarding Corporation and Entrepreneurship.
It's a great ideology and adoption of society, But the fact is almost 80% business, or startup fails in initial san of three years.
Yeah! It's a horrible but real fact. There are plenty of reasons why a startup fails in India. But from them, we will discuss some of them.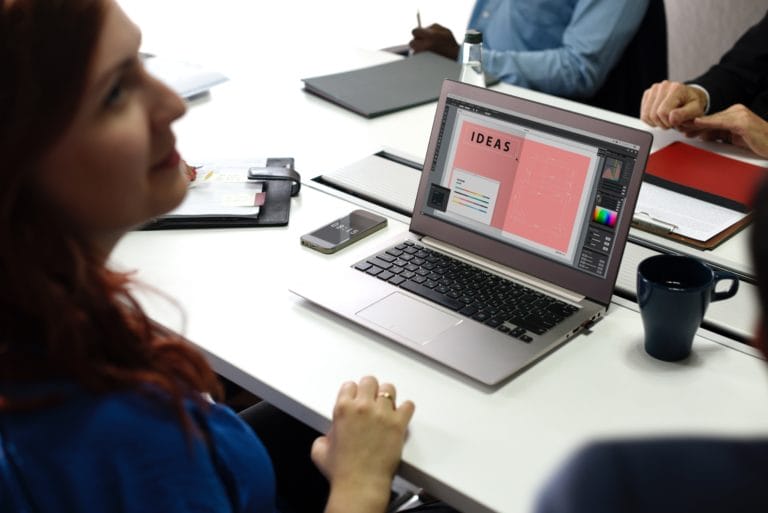 You Can Not have investors so, that There Need to be Financed, Financing startups that are on-campus:
From Government and school administration of the land for accelerating on-campus inviting campus and startups graduates to work upon start-ups and ideas instead of taking a regular job.
Life as an entrepreneur is tough in India because people are judging you all the time. Now Entrepreneurs might be everyone's favorite heroes in West but in
India, The scene is entirely different:
The trepidation of instant future eradicates the entrepreneurial spirit of all.
Now, Head get into the 12 points why startups fail in India.
12 main reasons behind a startup fail in India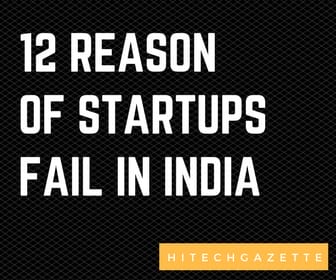 1 – Bad Location!
The wrong location is one of the primary reason of Startup fails in India. If you locations don't fit the startup or it fails to capture your targeted audience or buyer, then your startup can't survive. So choose the location of your startup wisely, as your startup needs to be sync with the location too.
2 – No Market Need!
This one is the most significant reason why a startup fails. If your products are no need in the market, but you are launching it, then there are almost 42% of chances of your startup fails according to a report. Better to study the market needs before starting a startup.
3 – Ran Out Of Cash!
This one is the 3rd and most important reason for startup fails. When a startup launches, there are many financial needs, if your startup is well sufficient for financial needs then you can survive but if in the middle you ran out of cash! Yeah! That's why and on what you spend money is very crucial in a startup.
4 – Not The Right Team!
Another key reason behind a startup fails, every startup is not correct with the team chosen. The team needs to cooperative and perfect with the title assigned. Not choosing a right team makes your startup at 23% risk as per the startup fails statistics.
5 – Got outcompete!
Always in business, there is a saying "never take competition lightly" if you took your competitor lightly, then they can outbid your startup anytime.
6 – Pricing & Costing issue!
The sixth reason is terrible pricing. This one is the primary headache of every startup. It is very much necessary for a startup or a new company to fix perfect pricing tags for its product. Both over pricing and below pricing can ruin your business agenda. As per the startup fails statistics this issue can affect your business by 18% failure rate.
7 – A user-unfriendly product!
A consumer is a king, As we all know that in a startup. But if your product is not demandable by a consumer then? There is a 17% failure rate in startup for the same reason. Keeping an eye on user demand, and create the outcome by satisfying consumer can give a massive growth.
8 – Lack of business model can be a point of startup fails in India!
The eighth and vital reason is lack of studies and planning on the business model. The idea of business can never sustain without a proper sustainable business model. In India, most of the startup fails for this reason too.
9 – Poor Marketing!
Your product or your startup has excellent potential, your product is hotter ever in the market, but you still faced a lot of problems and in end failure. The reason is poor marketing planning for your startup. Yes! It's much more important to target their audience and their attention than establishing a startup.
10 – Being inflexible and not actively seeking or using customer feedback!
If you are just establishing and selling your product to the customers and not taking the critical feedback, then you are making a grave mistake. It's vital for a startup to keep in touch with customers and make the honest feedback. Never make a mistake of ignoring customers, make a list with of them.
11 – Lose focus!
Another cause of startup failure is loss o focus on the business. Getting distracted can affect your business profoundly. Especially when it is on startup age, this types of mistake can ruin your startup.
12 – Lack of passion and domain expertise!
A good idea or a hotter product plan never converts to a successful startup. Passion and domain expertise keeps a significant role in it in the making is successful. Lack of knowledge and passion can ruin the startup too. It is also much essential to have the right passion and expertise.
Final Verdict! 
There are many other ways that can affect your startups, but we mentioned only the vital and essential ones. If you will followups the mistakes and goes correctly, then there is a possibility of Startup success.
Here, Some Quora reaction that you also may know