Does everyone want to keep stuff in a safer way? Yes, in today's article I will discuss a suitable answer for users who can keep their files or doc's to protect. This app works very conveniently with any Android device. It has delivered very convenient results in keeping most of the applications stored on the device. Been a couple of years the feature is really helpful in protecting most of the apps used in the phone by users. Also, comes for Chromebooks users in the browser that detects multiple usages. A very trustworthy product offered by its developers which is made for the Android users. Here on this page, I will write how to lock a folder or many things.
Details on App Lock:
With latest updates, the app offers a smart locking feature which detects when you keep on hand or inside pocket. When the phone put down then it will automatically lock up the device and other running apps in the background. If you enable this function on your device then gesture will provide effortless work just without touching the phone display.

Set Up A PIN, Pattern Or Password:
When you 1st time opens the app then you'll select the type of the security references that you would like to select. Here you can set PIN, Pattern or the complicated password. This application gives you one great and amazing option that if you do not need security then you can get the 'NONE' option. After that when you raise your desired password and you'll ask to put your e-mail because of that if when you forget your password then you can recover it.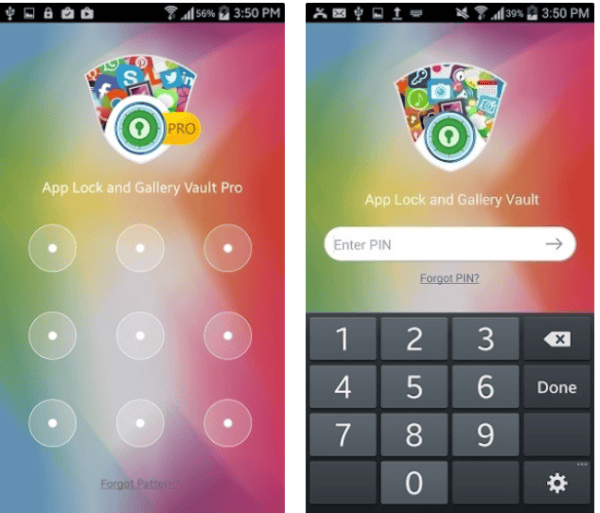 Lock Desired Apps On Your Android Device:
Now You look down your desired apps. Log into the app and choose the applications that you need to lock. there're various techniques to the dodge snooper as strong.

Protect Videos And Photos:
With this application, you can lock your favourite videos and photos. Make various important videos or pictures and albums accordingly. However, you can shoot videos and capture photos from a secure interface of the app.
You can browse videos and images using its 'Secure Browser' and directly download them into the app. There will not "web history" or "download history" avail outside to the app.
If you are not satisfied with this app lock, then there are also some other app lock which you can use according to your required.
Here you can get another option that you can transfer your videos and photos from your PC straight into the application. You can just turn on your device wi-fi and then you can enter the IP address on the browser of your computer. Now you'll be available to the transfer your videos or photos into or from the app. In this application folder protection also available. If you need to protect your files or folder then this features also available in this app.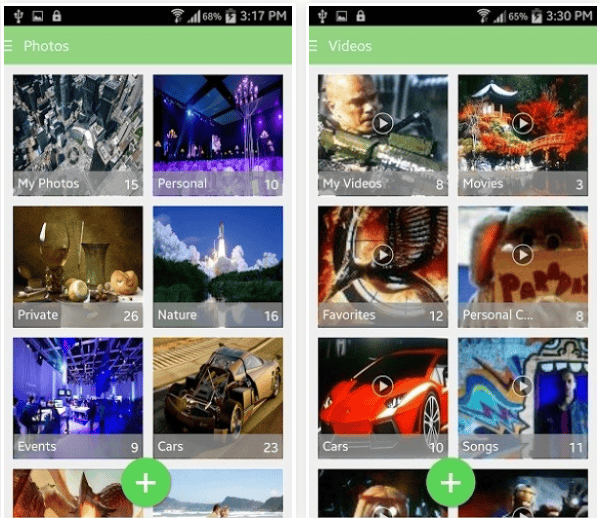 Cloud Backup:
You might not want to lose your data or any such documents or files. Well, here you able to back up data including all files kept under lock mode. It is grateful to have and saves every required data from the device. And it also ensures your security in order to access files from the phone.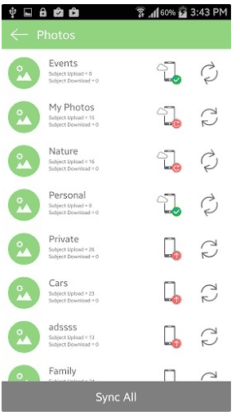 Decoy-Mode And Panic Switch:
This one is truly an interesting part of the app. I bet you, no other such app have this kind of mode in their app. Under the app, users are allowed to create fake-login which will show up applications blank(empty). Almost everything can be kept hidden including gallery or other different applications. Simply, able to hide your apps in the respective device from other being hacked.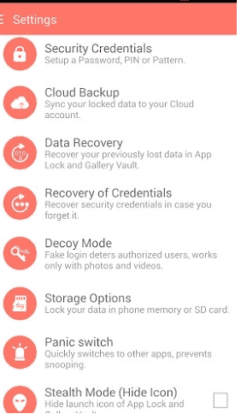 Hack Attempt Monitoring:
It is another amazing feature that can be monitoring your security is the hack attempt. Lots of people leave smartphone behind and anyone picks up it and trying to open private data. If someone trying to open your gallery and app then this application capture one picture of the thief with the rear camera and you'll able to see that who try to access your secret things in your absence. You'll able to identify the photo of that guy. And the time he or she trying to accessed and wrong passcode that he typed.
Conclusion:
Users desire to keep their apps in a safety way can use this smart lock application on the device. It's very safe to use and protects your files and folders along with other many application that you use in daily life. Often comes with different features which you will love it. If you like my article then please share this article with your family and friends.