Games are a great way of keeping kids preoccupied. They can also be used to assist kids with learning academic concepts of various subjects. I think playing games can be a gratifying experience for children. However, it is crucial that the games designed for children are simple and not complicated.
Especially children under 10, they are mostly only aware of super basic controls, and they really enjoy these simple games. Do you have a youngling who has trouble finding the best games to play? This list can be beneficial for you.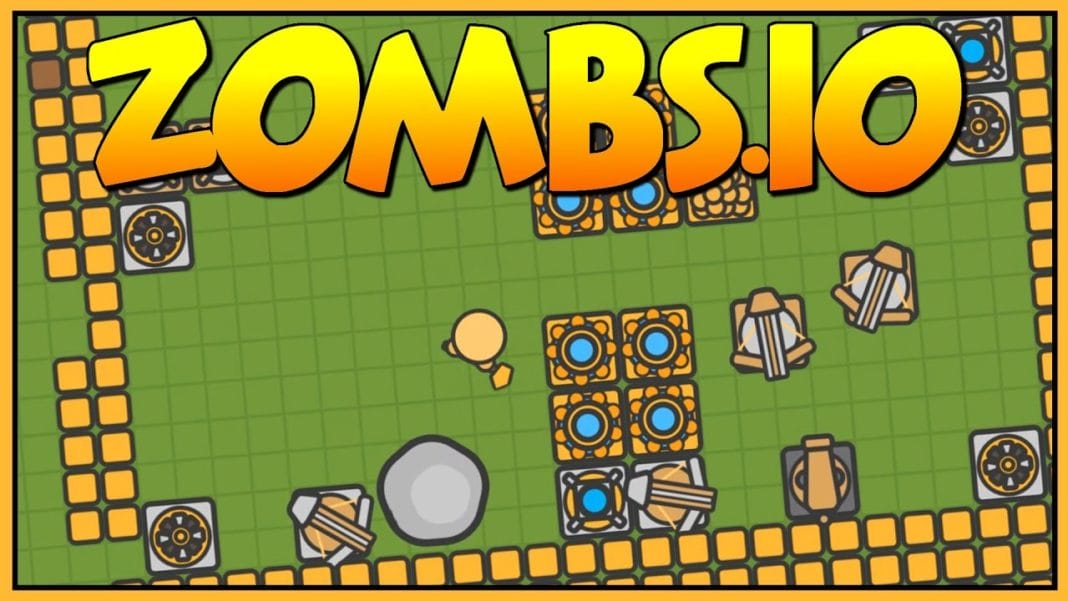 Flaap.io
This game is somewhat a copy of what I'd call a 'blockbuster' game known as Flappy Bird. When Flappy Bird was introduced into the market, it instantly gained positive reviews and attention from gamers who wanted something simple yet competitive.
Fans were taken aback to see that the application was removed from App Store and Play Store. However, Flaap.io is the browser version of that same game.
Since the controls required to play this game are really simple and you just need to use the 'up' & 'down' key, it is really easy for kids to play this game.
Deeeep.io
Another popular game that people love is deeeep.io. Most of these games are based on the concept of survival, and they involve getting points and scoring to evolve your character, all the while protecting it from any adversary.
In deep, you start out as a tiny fish in the sea, and you grow by surviving and feeding on other smaller fish. Your character's evolution into bigger sea creature marks its growth.
Slither.io
I always recommend this game to my peers who ask me what's the best game for helping kids develop their strategic skills. Remember that old classic snake game found in the tiny Nokia phones we used to have ages ago?
Well, that old classic is back in the form of this fantastic and simple .io game. It is equally addictive and perfect for both adults & kids.
Nibbly.io
This cute game revolves around the concept of eating. In nibbly.io your character is a tiny nibbler that eats things like acorns & mushrooms to reach to the next level. If, at any point, your nibbler gets hurt it will vomit the food out. In this game, you might face other nibblers who can hit your nibbler by spilling their food that hits your nibbler. It's an incredibly fun game, and I'm sure your kids would love it.
Kazap.io
Although some might think that this app is too complicated for children, I believe that it is a fun game. Your character has a spaceship in this game in an enclosed space area. The edges of this closed spaced are highlighted, and they can destroy your spaceship upon interaction. The top players can be easily tracked and therefore destroyed because they start appearing on the minimap. If you love sci-fi, this game is made for you.
LaserShark.io
Another fun & addictive .io game that you and your young one can play together is LaserShark.io. In this game, you play the role of a shark that has to survive, and it fights other sharks by attacking with a laser beam. There's no concept of a life bar that gradually diminishes, and you can be easily killed with the help of a single attack. You can, however, dodge but keep in mind that when you attack another shark it takes 1.5 seconds for the beam to reach that shark and during this time you mustn't move. It is one of the best io games that you can find out there.
Starve.io
Another new and popular game on the list is Starve.io. The concept of Starve.io is similar to Minecraft, and you basically have to protect yourself and survive. In this game, you can perform tiny activities like the craft of things, and there is a cycle of day and night that your character lives through. For controls, you have the keys WSAD. Although the name of this game might end up reminding you of hunger games, that is not the case at all. This game is perfectly fine for a child to play and it would teach your child how to develop strategies.
Agar.io
The last game on this list is loved equally by children and adults. Agar.io was the first .io game that was ever developed. While a lot of people have now moved on to more elaborate .io games, the simplicity of this game still attracts me, and I believe it is one of the best games that you can find on the internet.
The concept of this game is simple. You're a small circle that grows big by eating other circles while protecting yourself from being eaten by a circle bigger than yourself!
I hope you enjoyed this list of games, have a good week!
About the Author:
Catalina Smith is a young digital marketer by profession and is utterly obsessed with the growing technology. She has covered the gaming world online for over six years. She regularly posts at Dimble.