Looking to download Cydia on iPhone? Looking for an alternative to explore avenues in iOS beyond your primary App store? Well, search no more, as Cydia is here to provide you with a secondary platform that enables a user to find and install software packages on jailbroken iPhones, iPads and iPod touch devices.
Cydia offers a wide variety of apps, including those performing system level tasks unavailable to apps approved for Apple's official App Store. Developed by SaurikIT, one of the two largest providers of third-party apps after "Rock Your Phone," the motive behind the creation of Cydia is to deliver content for a device that may not be approved by Apple but enables the user to acquire a customized experience based on their tastes and preferences.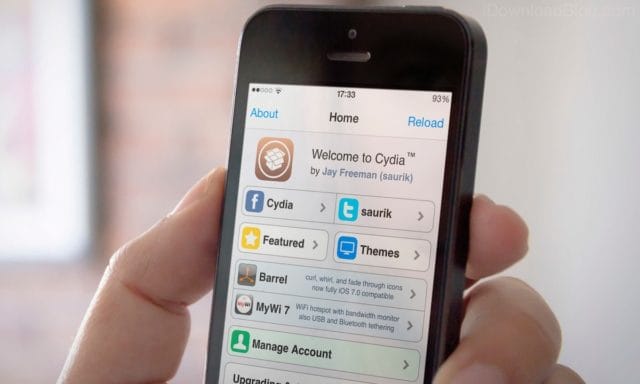 Since you won't find Cydia in the official Apple App Store, it needs to be side-loaded during the jailbreak process. To download Cydia on iPhone, it needs to be bundled with the jailbreak software and installed at the same time you jailbreak your iOS device.
In order to demonstrate the process of how to download Cydia on iPhone, we'll take an example of downloading iOS 11.3 jailbreak using CydiaCloud. Follow the given steps to easily download Cydia on iPhone without any inconvenience or running the risk of cyber threat:
Download Cydia on iPhone
Step 1:
Launch the default web browser Safari and go to downloadcydia.org on your iPad or iPhone. Tap on "Cydia Download" button in the middle of the page.
Step 2:
CydiaCloud installer will take few seconds to analyze the compatibility of your iOS version to jailbreak. If the version is compatible, tap on "Install" button to continue.
Note: CydiaCloud installer is alternative software to the Saurik's official Cydia installer.
Step 3:
You will move to the Settings app on your device and tap "Install" button again.
Step 4:
If the CydiaCloud asks for the passcode, enter the passcode to add Cydia download on your Home screen.
Step 5:
Tap "Install" again and then "Done".
Congratulations! You have successfully installed iOS 11.3 Cydia installer.
Must know facts about Cydia
There might have been increased concerns over the legality of the status of Cydia. This is not considered an illegal process because the users should have the right to perform any action on their smartphone after they have acquired ownership. But the software warranty of iDevices is rendered void after you jailbroken an iOS device, so it advisable for the users to exercise discretion while using it, and keeping in mind the purpose behind putting the app to use, which should be justified by ethical and moral standards.
Cydia is more like a directory or a middleman than a store in the way the App Store is. When you download apps from Cydia, the download doesn't come from Cydia servers, but rather from storage provided by the creator of that app.
Downloading Cydia on iPhone opens the gate for a specific path to customize any iPhone, iPad or iPod touch device in a phenomenal way. So what are you waiting for? Install the latest update of Cydia and start EXPLORING!
For more information, you can visit CydiaCloud.com. Here you will find the complete guide for iPhone, iPad, iPod touch users who are confusing about the term of Cydia download.