How to resolve Candy crush apk download and playing issues, Problems?
In today's fast and techy life smartphones are our handiest tools. We can learn, play, explore and lots more do with our smartphones. When things come in terms of amusement then no one can deny the importance of online games. Although there are plenty of games Candy Crush Saga is one of the most addictive games out there. People spend their plenty of hours in matchmaking and burst candies. The game comes with plenty of features but nowadays lots of issues are occurring while playing Candy Crush apk. If you are facing the issues then you are in right place and here I will suggest you the easy tricks to fix all the issues.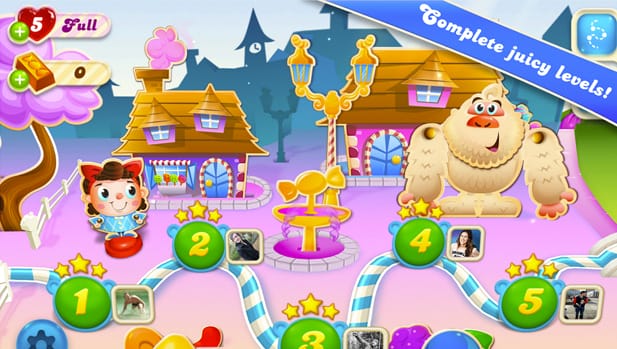 Most Common Q & A Related To Candy Crush Saga Game
Candy Crush apk issues
Lots of people complaining that the game is not loading or even freeze when they playing. Another issue is the crashing when the players try to play it on their devices. But don't worry we have a solution to your problems so take a look below to fix these issues.
Solution 1: Free up your device memory
When your device has low memory then you can't run any game flawlessly. You will face crashes issues in that situation. here are the steps to solve this issue.
For free up your smartphone memory, you can move the data into USB drive.
After extracting your data into USB now you can delete the files which are of no use.
After it, you have to you have to uninstall candy crush saga and reinstall it again.
Solution 2: Play Candy Crush Saga apk without Facebook
In case if you are the game is not loading when to playing with Facebook then you can play it without connecting with your Facebook account. For it follow these steps:
Initially move to the Candy crush saga and wait a while as it takes time to load.
 Then click on Play to select a level.
Like this, you can play it directly without connecting with your Facebook account.
Solution 3: Facebook connect problem
For fixing this issue you have to follow these steps:
Firstly navigate the settings.
Now you will notice the Developer option here, click on it.
Keep scrolling down and get Don't keep activities box and you have to uncheck it.
Finally, sign in to your Facebook account and now you can play again.
Solution 4: Friends not showing and cannot request tickets
In case if you can't contact to your friends for help or your friends don't show up in the game, Don't take tension. You have to apply these tips to fix this problem on your device:
You have to log out your Facebook account and close the app.
For closing app just double click on the app.
Now its time to launch Candy crush apk again and log into your Facebook account and you will find your new friends in just seconds.
If you want to find more friends then join the Facebook group.
Final verdict
Guys, Candy Crush apk is the hugely popular game and people of all age groups love to play this game. But due to certain issues, it has become less attractive but now you got the solution to fix all the issues. If you have any issue which I didn't include in my guide then comments below. Also, share your suggestion if you have one. For more updates stay tuned with us.