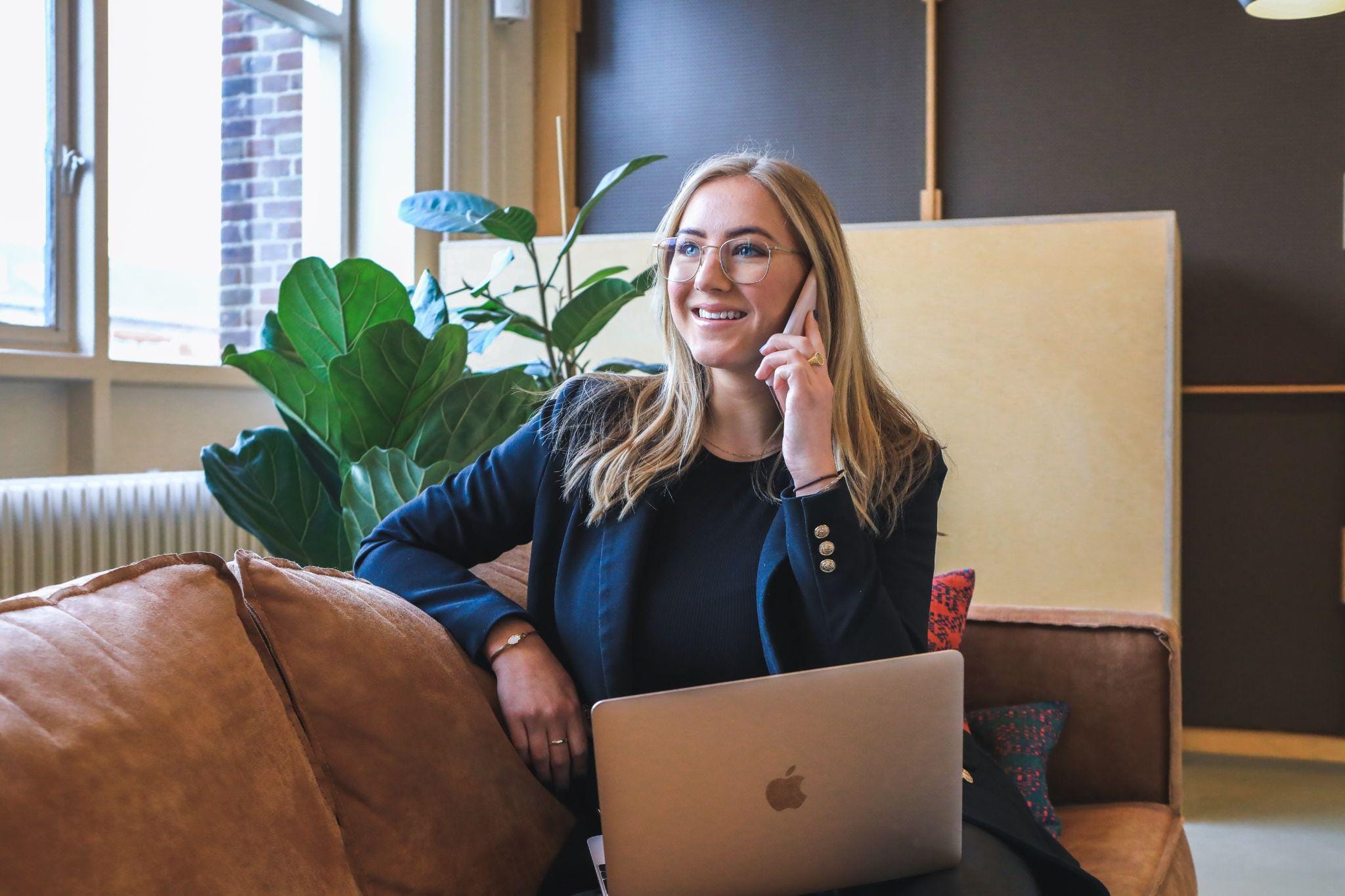 Starting a freelance career can be exciting as it means more flexibility, a chance to choose how you work, and an entrepreneurial opportunity. However, it can also be challenging, as getting your foot in the door isn't always easy.
In the U.S. alone, 35 percent of the total working population are freelancers. This gig economy is set to grow further in the U.S. and globally as disruptions in the tech world continue. The market is set to become more and more competitive, which will make it more challenging to get noticed by clients.
Here are tips for starting as a freelancer:
Join a Platform
There are many freelance platforms available that can help you find your first clients. You can share your resume and portfolio and apply directly to freelance jobs that interest you through these platforms.
Some platforms are better for certain types of freelance work, so be sure to do some research. Some cater specifically to creatives like writers, photographers, graphic artists, and video editors, while there are also those for tech professionals. Searching for a client can be tricky, so exploring specialized and industry-specific platforms is helpful, especially when starting out.
Freelance platforms also offer tips and guidance in searching for and working with clients, so try to choose the best one that fits your skills and preferences. These platforms also typically take a percentage of your pay, but they get you more business starting out than you would on your own and handle all the invoicing and communication in one place.
Publicize Your Work
Being an independent contractor or freelance entrepreneur means you have to put yourself out there for clients to know you. As most freelance clients find talents on the web, you need to have an online presence and showcase your best work.
Create a strong resume and portfolio showcasing what you can do. It is always a good idea to have a copy of your projects kept in a file on hand to attach as PDFs when applying or emailing potential clients. You can also create your own website and upload some of your sample work so you can easily share it with prospective clients.
Additionally, maximize the use of social media to publish your work. Sharing content and promoting your brand on Facebook and Instagram can help you establish your presence, especially if you are an entrepreneur. There are many ways to start publishing your work online. Focus on polishing it to make a strong and impressive portfolio that can compete in the market.
Find Your Niche
Having a niche market in mind is among the most important factors in starting a freelance career. This should be a niche that pertains to the work you have done and appealing to as a freelancer. Ask yourself who your ideal client(s) are and create a strategic plan to appeal to them with your work.
Your niche will determine the direction of your career. It can help you focus on specific skills that you can offer and strategize your career growth and development. Not having a niche and only relying on what you can do can result in being lost at sea.
If you want to go in for a different niche, starting out in your current niche may be best to beef up your freelance experience first, then slowly transition to another niche over time.
Be Open
Freelance work can give a sense of freedom, but you need to free yourself first and be open to anything and everything to have these. Welcome new types of work you may not have done exactly in the past. Do not set specific limitations right away, both for you and your clients. Test the waters first and get the feel of it.
If current clients approach you with other opportunities or challenges, say yes if you can. Also, be open to starting with a lower rate, especially if you do not have a portfolio with extensive, successful projects. It is guaranteed that as the market grows and as you gain more experience, you will have the opportunity to earn more based on your skill.
Of course, it is important to note that the rates are typically negotiable in freelancing, and there should be no such thing as free work. You can do some volunteer work to build your portfolio, but it's better to do this with not-for-profit organizations that actually need help. Research the rates on your niche or industry and negotiate professionally with clients. If you want to decline an offer, still be very respectful and thank them for their time.
Communicate Effectively
As mentioned, the gig economy will only grow more competitive over time, hence competence in fast and effective communication is key to being the first in getting that client and sealing the deal.
Respond quickly to emails and give effective updates to clients. Be clear and concise when introducing yourself and discussing the project, job, or product details. Also, follow up if you haven't heard back from potential clients, but do not be too aggressive or pushy as it might put clients out. Wait for a couple of days before sending a brief and professional follow-up on the email chain.
In addition, openly communicate your intentions as a freelancer and what you hope to do with a new client. They will be hiring you primarily based on your skills, hence you should help them set their expectations to establish a healthy and professional relationship. It may be some time before your full intentions come to fruition, but you must first share them with others who can give you those opportunities.
Do not be afraid to ask them questions. Ask about the company, the position, the project, workload and the rate—everything you are curious about or you want to clear. As a freelancer, you will be independently working for yourself, hence it will be your responsibility to gather the facts and set your expectations as well.
Freelancing Opens Many Doors
The freelance job market is wide open and abundant with various professional opportunities. You just have to equip yourself with the best qualities and skills for your chosen niche. Focus and persevere to be discoverable, get your foot in the door, and drive your freelance career toward success.