LivU is a well-known app to meet with new people all over the globe, you can chat or live video call to any person you want. The app allows you to know people from different countries with a different language, so you can learn multiple languages by connecting people through livU app.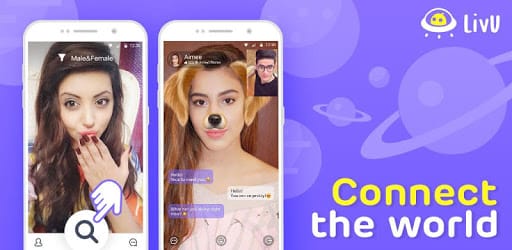 But the question arises here are, Is livU app safe to use, Is your video calls secure, Is it worth to download liVu?
To know the answers of these users queries about livU we reviewed the liVu app on the bases of users response.
LivU App Review and rating
The livU app got 4.3/5 rating on iTune stores. approx 3000 people review the app on iTune stores. they found the app really useful and interesting. some of the users gave good rating to app but some other didn't find it useful. Here are some reviews of liVu users:
Richard Allert," It's a good app just wish there are more people who have the app"
Nitesh Verma 

Regular user
,"
U have to buy coins … Bought coins but 200 coins deducted even when i did
nt
press ok … Pls refund … Have made 4 to 5 purchases with u"
Akshay Sharma,"

Some time chat other person but you have broken this chat and purchase coin this is disappointed"
Rory F," This app would be okay if they altered the algorithms to give people more random chats in their country, area or with people of a similar background based on info provided"
livu app: Interesting features
 Fast signed up with Facebook or email.
Free Video chat with people all over the world.
Text is available for people who rather text than do video chat
Designed of 3 minutes chatting time eliminates the awkward situation that you want to end this conversation but you are too nice to hang up
Chatting history allows you to keep in touch with people you like.
Send fun stickers while in a video chat, makes the conversation more fun than it ever was.
To know more about the livu app visit here