Last time I shared some genuine methods to jailbreak your firestick device under 5 minutes.
If you have done that already, then it's time for you to Install some third party apps on it.
When you search on the web, you may find hundreds if not thousands of firestick supported apps.
For obvious reasons, I can't list them all.
Instead what I can do is share some of my favourite third party apps on my Jailbroken Firestick.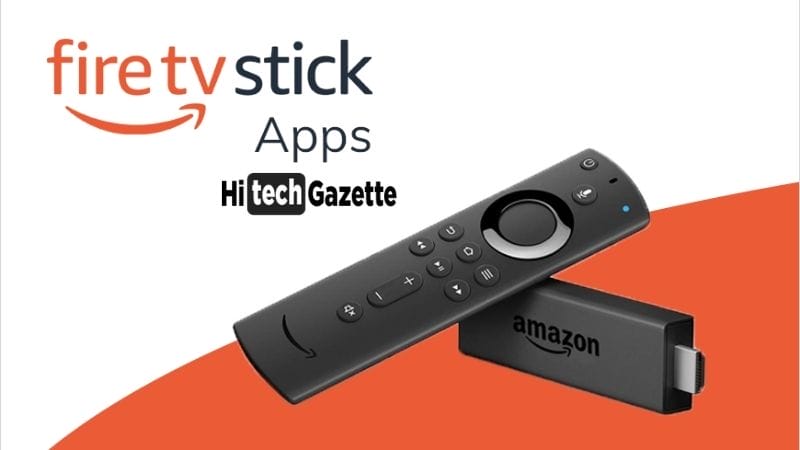 5 Best Jailbroken Firestick Apps
KODI
When I had shared methods to jailbreak your Firestick I had also shared how to install Kodi in it.
However, this is just the start as there are a lot more things that you can do with the app.
For instance, the original app is sufficient enough to stream your favourite movies, TV shows and live sports telecast.
But what if you want some additional features?
Features like:
✅Playing online video content in HD quality.
✅High-quality video content curated just for kids.
✅Setting up an auto play.
✅Curated playlists based on your usage history.
✅Providing buffer free streaming experience.
and a lot more.
This is only possible with the help of third-party add ons. Similarly, there are literally hundreds of kodi add-ons available that you can download and install on your Jailbroken Firestick.
CINEMA HD
As the name of this app suggest you can use it to watch your favourite movies in HD quality
Remember unlike Netflix, Hulu, Prime video, Disney+ or any other paid subscription service, its usage is illegal.
So when using this app for the first time make sure you have connected a premium VPN to change your current IP address to USA.
You can check out some of my reviews where I have thoroughly reviewed some of the premium VPN services.
Apart from these VPNs, you are free to use any other VPN that if accessible to you easily.
FILELINKED
Amazon fire stick comes with a built in app store. That's great.
But it does not have a single app that you need after jailbreaking your fire stick.
In that case what would you do? Look for an alternative, right?
Well, three good news is that you can use third party app store in the form of Filelinked app.
Within the application, you can find tons of applications that you can easily install using the Filelinked app.
And in case, you are unable to find the apps you are looking for, you can request it directly from the webmaster.
Once available, the webmaster releases the app on the Filelinked app.
That is great, isn't it?
STREMIO
Stremio is a live streaming app that lets you watch live channels locally.
Not only that if you are watching a particular sports match then you can download it for watching it offline.
Unlike the other free apps mention in the list, it comes with both free and premium services.
The only difference between the two version is that the premium version lets you stream all the content without any kind of ads.
If you simply don't want any kind of ads, simply purchase the premium subscription plan.
After successfully purchasing the subscription, set up notification for a future life sport event to get notified as soon as the program goes live.
YOUTUBE VANCED
Amazon fire stick comes pre-installed with the YouTube app then why in the hell I am recommending this YouTube Vanced.
What is this?
well, if you have already used YouTube before then you might already know that YouTube also comes with premium plans and family plans.
With the premium plan you can easily watch:
YouTube videos, YouTube Originals shows without any kind of annoying ads.
If you are looking for a way to skip all these purchase, and still be able to get the YouTube premium like experience, I would recommend you to install the YouTube vanced app.
Frequently Asked Questions
Is it risky to jailbreak my firestick?
Jailbreaking not only voids the warranty of your fire stick, but also make it 100% insecure.
After jailbreaking it is your duty to make sure that the firestick is save from all the third party apps installed on it
Is it possible to jailbreak my firestick using my computer?
well, this looks hard to achieve as both firestick and your PC come with female HDMI ports.
Final Words
These are some of my personal favourite Firestick apps that I love to use right after jailbreaking it.
Now, tell me, which one is your favourite fire stick app in this list?
That's all for now.
If you think I have missed to include any particular app in this list then do let me know about it in the comments section given below.