Minecraft for PC comes in two editions: Java and Bedrock.
Did you knew that?
Well, if you have been playing Minecraft for quite some time, you probably would have.
But still some Minecraft users are unaware about this or they don't want to get into all this.
To date if you have only played Minecraft Java edition then now is the right time to try the minecraft Bedrock edition as I will be sharing.
some Legend methods that you can use to get Minecraft Bedrock edition on PC aur on your Xbox One
But before that let me tell you the major differences between the two Minecraft editions
Let's get started:
Minecraft Java edition vs Minecraft Bedrock edition
SUPPORTED DEVICES
System
"

Java Edition

"
"

Bedrock Edition

"
PC
Yes
Yes
Mac
Yes
No
Linux
Yes
No
Chromebooks
No
Only After Modification
iOS Devices
No
Yes
Android
No
Yes
Nintendo Switch
No
Yes
PlayStation
No
Yes
Xbox
No
Yes
MAJOR DIFFERENCES
CROSSPLAY SUPPORT
Minecraft Java Edition can only be used to play single player survival mode.
Even though you can still use it to play the game continuously for hours, but playing the bedrock edition with friends gives you completely different experience.
However, the only minor con with Minecraft Bedrock Edition is that you cannot play this game with the other user who is playing the Java edition of the game.
GRAPHICS AND PERFORMANCE
Both the Minecraft bedrock and Java, editions are created using different set of tools.
So it is quite common to expect since noticable changes in their visual appearance and overall performance
In short, if you are someone who has got high-end PC and loves to use some high-quality texture packs then go with the minecraft Java edition
But if you are someone who like to go portable everytime and uses laptop around then, Minecraft Bedrock edition is the most suitable for you.
HARDCORE MODE
After playing Minecraft in the normal single mode, it gets a bit boring.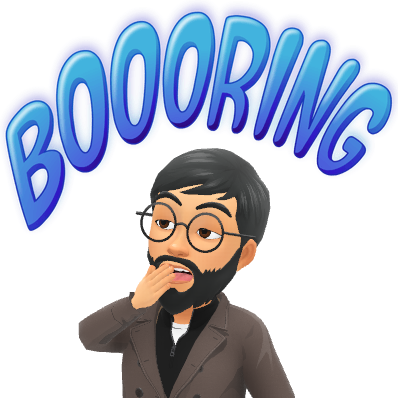 As a competitive player, no one likes to win an easy game.
So, for that Mojang introduced, Hardcore mode for Minecraft Java Edition.
However, ever since the release of Minecraft Bedrock Edition, the same mode is absent on the platform.
Despite multiple claims Mahjong has failed to introduce the hardcore level on the Bedrock Edition.
If you can't wait for God knows how long, I would recommend you to use hardcore add-on In Minecraft Bedrock Edition.
Even though it will give you hardcore level like experience, but it won't be same as the one on Minecraft Java edition.
P.S. Hardcore mode is quite popular because of its sheer difficulty level. When your player dies in the game, it does not respond in the survival world again.
How to get Minecraft Bedrock Edition on PC?
METHOD 1: USING BEDROCK EDITION ON PC
First, open the Chrome browser on your PC and type the following URL into the address bar: www.Mojang.com.
Then on the top right corner, you will see the option to log into your Minecraft account.
If you don't have one, you can sign up for a free account or else you can even sign in using your existing Microsoft account.
After logging in to the account, click on the redeem button visible right below the Minecraft Bedrock Edition for Windows 10 listing.
Once clicked, you will be redirected to the Microsoft store  and once you are in the Microsoft store, click on the redeem button once again. To get the Minecraft Bedrock Edition for Windows 10 free.
METHOD

2:

USING THE DEMO VERSION
Once again, open the Chrome browser or anyone you have already installed on your PC and go to the official Minecraft website.
Head over to the right side of the homepage and click on the three dots to open the menu.
In the menu, you will see a trial option, click on it.
After opting in for the trial period, you will be redirected to the download button.
Click on it to download and then manually installing Minecraft Bedrock Edition on your PC.
That's it. Launch the game and enter the same Microsoft login information to start playing Minecraft Bedrock Edition on your Windows 10 PC
Frequently Asked Question
What is the pricing of both Minecraft Java Edition and Minecraft Bedrock Edition?
At the Microsoft store, the Minecraft Java audition is priced at $26.95 and the Minecraft for Windows 10 Edition is priced at $29.99 with the starter pack.
Further, Its Master collection is priced at $49.99.
Can I install both Minecraft Java and Bedrock Edition on my Windows 10 PC at the same time?
Yeah. As long as you are running Windows 10, you can have both the addition on your PC at the same time.
How can I use, only one account for both Java and Bedrock editions of Minecraft?
Well, that is only possible if you migrate either the Java edition with the bedrock edition or bedrock edition with the Java edition.
Is Minecraft Java harder than bedrock?
Well, with the best of my experience, I have certainly found the Minecraft Java edition to be a bit harder than the bedrock edition.
Conclusion
I hope I was able to differentiate between the two different editions of Minecraft. If I missed to add something in this post, then do let me know about it in the comment section given below. Along with it, do share which one is your favorite edition of Minecraft to date.