For the past five years. I have been using a TP-link Wi-Fi router. 
However, as I am working from home, it started causing some serious wi-fi issues. 
After verifying the reason I decided to buy a new Wi-Fi router. 
However, I was CONFUSED like never before.
Should I upgrade to the next generation wireless standard Wi-Fi 6 or stay on the same old Wi-Fi 5 (802.11 AC)?
After thorough research, I finally made a decision. 
Now with the help of this post, I will help you make the right decision as per your requirement. 
Also, I will also share the reason why you should or shouldn't upgrade to Wi-Fi 6. 
Now let's get started. 
What is Wi-Fi 6? 
After 802.11ac, the wireless networking standard has finally received an upgrade with 802.11ax or better known as Wi-Fi 6.
This was a necessary addition for better performance in congested areas. 
Congested areas like device-packed offices, stadiums, and vice versa. 
Even though Wi-Fi 6 technology was announced way back in 2019, its Hardware was made available for the 1st time in 2020.
How Wi-Fi 6 is better than Wi-Fi 5?
As compared to Wi-Fi 5,  Wi-Fi 6 can help improve the battery backup of your device 
You might be wondering HOW?
Let me explain this in the easiest way possible.
When you are connected to a Wi-Fi network, your device uses an access point to use the internet, and when your device and access point both use Wi-Fi 6, a new feature called TWT gets enabled.
Do you've any idea what this TWD or TARGET WAKE TIME feature is?
Or what it does?
This feature enables the device & access point to define an exact time to expect the data packet. 
And in the meantime, it can shut off the Wi-Fi radio. 
Thereby, saving the battery power for lasting longer.
Not only that Wi-Fi 6 can be 40% faster when connected to the same Wi-Fi band 
I guess that's probably why now many Flagship smartphones or laptops have started to include Wi-Fi 6 as the standard Wi-Fi technology.
Should you Upgrade to Wi-Fi 6 Router?
Now comes the question that gave me the idea to write this post.
Should you upgrade to Wi-Fi 6 or stay on Wi-Fi 5 router? 
Well, the answer is simple. 
If your older router has no major issues, then you can use it or get it repaired from the outside(whenever needed). However, if it's completely gone then you can think of purchasing a Wi-Fi 6 router. 
Also, there is one more reason why you should upgrade to Wi-Fi 6 
It's about the coverage. If you live in a congested area where there are too many wifi 5 routers, then you can think of upgrading to Wi-Fi 6 as this will subsequently widen the Wi-Fi range in your house or office. 
Why shouldn't you Upgrade to Wi-Fi 6 router? 
At the moment Wi-Fi 6 is in the development stage. 
So this means the pricing of the Wi-Fi 6 router will be subsequently higher than that of the Wi-Fi 5 or older version router. 
See, not everyone can afford to buy a highly-priced router. 
So there is no way in the hell you would spend a premium amount in upgrading to Wi-Fi 6. 
So what would you do now? 
On one hand, Wi-Fi 6 is future proof and on the other hand, it's a bit costly or out of your budget. 
In that case, the best solution for you would be to purchase a budget Wi-Fi 5 router And wait for two to three years as the pricing of Wi-Fi 6 gets reduced to that f Wi-Fi 5. 
Wi-Fi 6 vs. Wi-Fi 6e 
Despite the present COVID-19 situation worldwide, Wi-Fi 6e was introduced at CES 2021 event. Even though, its hardware product is yet to be available.
But once it's released it can complicate matters further. 
HOW?
Well, once Wi-Fi 6e is released, it'll extend the Wi-Fi 6 into a 6 gigahertz frequency band. 
At the moment 2.4 gigahertz and 5 gigahertz Wi-Fi band are in use 
After the release of Wi-Fi 6E, you will have a new 6 gigahertz Frequency band
Now, comes the complicated part, you won't be able to use it with any Wi-Fi 6 router as the Wi-Fi 6e router will only be compatible with only supported devices. 
That's a bummer.
Isn't this a legit concern before you upgrade to Wi-Fi 6 router? So, don't hurry up when making the right decision. 
What does the future hold for Wi-Fi 5 and Wi-Fi 6 Routers? 
Be it Wi-Fi 5 or Wi-Fi 6 router. 
It doesn't matter if you have a Wi-Fi 5 or Wi-Fi 6 router if you don't have a fast internet connection. 
Are you still using a 10 Mbps connection?
Well, then spending extra bucks on purchasing a Wi-Fi 6 router would be DUMB.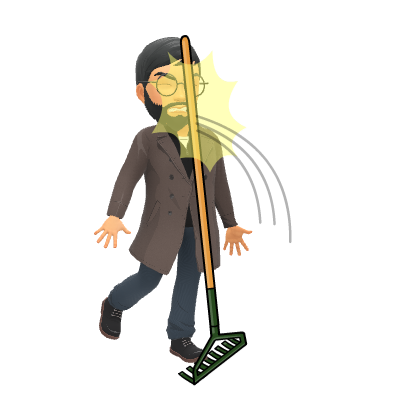 Before you even think of upgrading to Wi-Fi 6 or Wi-Fi 6e router make sure your network has a high-speed internet connection. 
Conclusion
As compared to Wi-Fi 5, Wi-Fi 6 comes with major security enhancements.
And public Wi-Fi is quite dangerous especially when your personal information is at stake.
So, it would be not a bad idea to use a Wi-Fi 6 router as Public Wi-Fi in shopping malls, theatres, cafes, restaurants & vice versa.
That's all for now. Have you made up your mind?
Wi-Fi 5 or Wi-Fi 6 – which ones you're gonna BUY?
Do let me know about it in the comments section given below.