Planning an event requires many people performing many tasks and taking care of many details. Some of these tasks are large – like booking event space and guest speakers. Some of these tasks are small – like making pamphlets and creating name badges.
It is important to give time and attention to the small tasks as well as the large, as they can make or break your event. To help with one of those tasks, here are seven tips to consider when creating your badges for the event.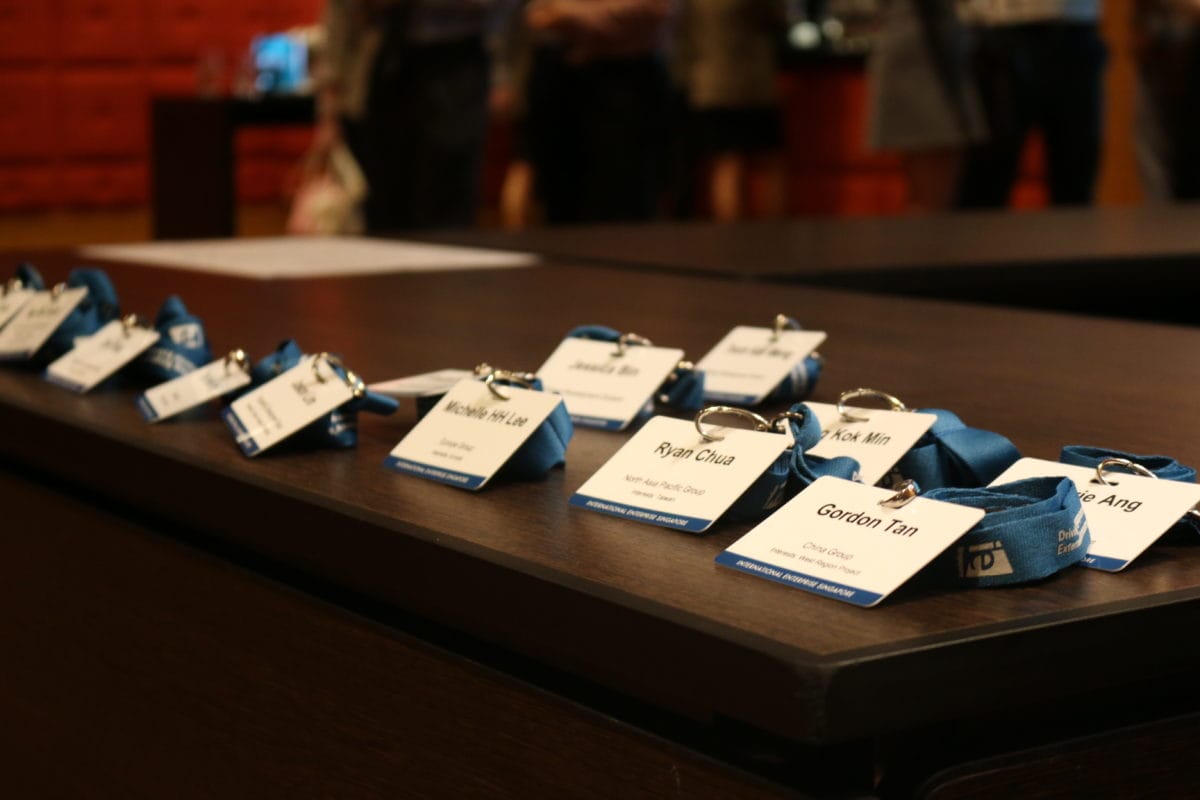 Be Sparing with the Information You Include
An event badge is not a business card. It will certainly help attendees meet each other and recognize each other from the businesses they are representing, but it is not the same thing as a card. While you might include a name, title, phone number, email address, web address, and even physical address on a business card, you won't want to overload event badges with that much information.
Instead, keep it simple but informative. Include their name, business, and job title if it pertains to their presence at the event. Any other information attendees want to share can be given out during social periods and via business cards.
Use Graphics That Pop
You don't want to overwhelm your badges with graphics, but you do want them to stand out. Include the logo and name of your event, and be sure to follow the theme you are going with regarding other design elements.
But also let your badges stand out as their own thing. You want attendees to remember your event, what they learned there, and how it helped them, so they will want to attend your next event. A badge is an easy, portable, way to make a memorable statement.
Make Badges Only as Large as They Need to Be
Where badges are concerned, size is important. You don't want yours to be too large or too small. If they are too small, people won't be able to see them or read the details included on them. If they are too large they may become difficult for people to wear comfortably. You want security, attendees, and event organizers and staff to be able to see them easily, but you don't want them getting in the way.
A giant badge may be attention-grabbing, but it also may be uncomfortable to wear, snag on clothes, and annoy the person wearing it. A tiny badge may be easy to lose. Definitely make your badges bigger than a business card, but smaller than a piece of notebook paper. The size of a photograph – about four by six inches – should work reasonably well for most badges.
Consider How Attendees are Going to Wear Them
There are multiple ways to wear an event badge. Two of the most common are on lanyards around the neck, or on clips attached to clothing. Clipped badges can be easy to lose and it may be hard to attach them to some outfits.
Badges on lanyards are easy to wear with most clothing, attach in such a way that they are more difficult to lose, and can be made in both vertical and horizontal formats. Depending on the style of lanyard you utilize, they also don't have to be that much more expensive than a clip-on badge.
Front and Back is a Good Idea
Clip-on badges will stay relatively stationary on clothing. They only need information on the front as that is all that most people will see. A badge attached to a lanyard will move more throughout the time an attendee is wearing it. It may flip over to the back because of body movement.
If this happens with a one-sided badge, no one will be able to read the pertinent information it contains. Creating double-sided badges with the same information on both sides means that even if a badge flips over at some point, no one will miss the information included.
Go With Affordable but Not Cheap
Affordable is going with a good deal on badges that include clips, lanyards, or pins. Cheap is going with badges that require people to figure out a way to attach them to their clothes. Affordable is deciding on simple designs with attendee information pre-printed on them. Cheap is going with poorly executed designs that require attendee information to be written on them.
The badges might not seem important when you are figuring out all of the details of your event, but they provide a first impression to attendees and present information about people and businesses. Do what you can to save money on them, but don't cut so much on their budget that you end up with tacky and cheap instead of professional and affordable.
Place Your Order Well Before Your Event
You don't want to run into trouble with your badges last minute. Make sure your order for badges is placed well before the date of your event. Give yourself extra time for printing and shipping (or picking up). Also, give yourself extra time in case there is a problem with the badges when you receive them.
You don't want to be hand-printing names on index cards and taping them to attendees because there was an issue with your printing service.
Looking for more related advice and articles? Be sure to check out the rest of the content on our website.