Are you a gamer? Yeah, one of my famous question but don't worry, today we are not going to talk about Graphic Cards. This is especially for those who wants to earn money while playing games, this article is for those who wants to live their gameplay professionally on twitch and YouTube through player's live stream.
As we know many famous players like PewDiePie, Ninja, Shroud are today known to this world because of their gaming. The gaming community have raises their standard and shut the mouth of many people.
So if you are someone who also wants to enhance your gaming career too you should start showing it to others. Every friend generally ask this question once in their lifetime-
" Money or fame?"
Some answers – "We don't want to become famous, we want money" or other chooses fame over money.
But in reality Everyone wants fame and money at a same time. This is not a greedy thing as many says this is a smart thing.
So in order to become famous and earning money you start to work on your game.
You might own a good laptop, a strong wi-fi network, a brand-new smartphone and PS4 but what you lack is a Capture card.
In this article you will learn about the capture card and what are its uses and other benefits.
What is Capture card?
If you want to record your Game-play of your gaming from your respective gaming station such as PlayStation 4 or Xbox then you should require a Capture card.
A Player uses the capture card to record his/her Game-play in order to show it to the world later. He/She generally upload the video on internet or their channel. They are also used in order to live stream on YouTube and twitch.
If you are worrying about the quality of the video, capture card solve it and provide HD quality of videos. A good gaming card can take your Game-play to another level.
The eSports community is growing in the world and many people stepping their feet inside it. Meanwhile many companies started to produce their own capture card. And because of it there are variety of this gaming card available in the market.
Now the real question is which one to choose from? Which is the right card for you?
What does a capture card actually do?
A Capture card is just similar to the screen recording but is more effective and produce much better good quality of video. It accept video signal and accept it.
Moreover if you screen record your Game-play, you might lag in the actual game and your game doesn't work that smooth as before. Now with using capture card you can play and stream your favourite game without any hurdles.
There is no such problems like lagging, freezing and rough game. This is because the card is a separate part of computer, being separate it put no strain on the computer and your device works normally.
In addition, you can even purchase it for your laptop. Yes, you heard it right.
Capture card can be purchased in 2 forms –
• Firstly for your personal computer as it can be used as a internal part. You can attach it with your CPU.
• Secondly in your laptop as a in-line box because laptop can not be open easily.
Hang on! Don't buy capture card until you read the information given below. There are lot of companies and varieties available in the market in different price range so don't be in hurry and buy a capture card!
Which Capture Card is Good to choose?
Here are the list of products along with their USP's and features…
• Elgato's HD60 S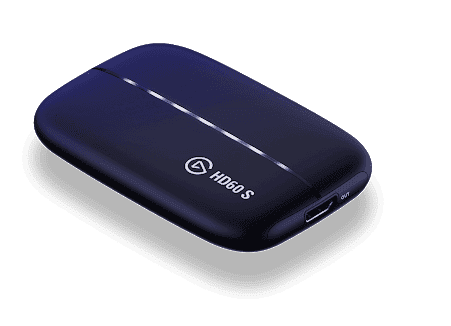 This capture card is small but effective. With the price range being $140-150 in market, this capture card is affordable and great to use.
If you want to buy a budget-friendly you should go for it. In addition, Elgato's HD60 S produce 1080p60 quality of video which is undoubtedly the great. The device promised to capture video at zero lagging which us definitely something to appreciate.
Features of Elgato's HD60 S
Great quality of videos.
Budget friendly.
Instant game view.
Works both for PC and mac
• AVerMedia Live Gamer Portable 2 Plus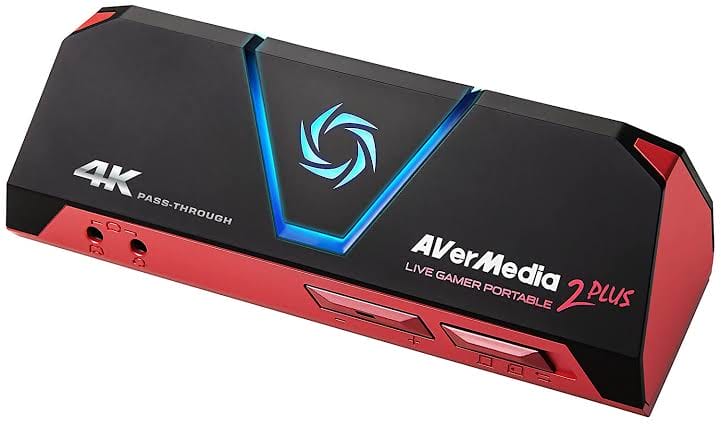 The Gamer favorite capture card which can fit into your pocket. This is one of the most selling capture card in market.
This one is a little expensive but it is worth it. If you don't want to stuck with your PC Everytime. Go for it. You can easy stream with 1080p 60fps quality. In addition, you can play 4K while streaming.
Features of AVerMedia Live Gamer Portable 2 Plus
Easy to use.
Play in 60fps with no PC
Play in 4K while recording
• Razer Ripsaw HD – Truely 4K Capture Card @ Lower Price
This capture card is truly best if you want to buy true 4K capture card for low price just buy it. It works on every gaming station whether being PlayStation, Xbox or any other. Moreover this card reduces the software based audio mixing.
The major problem is that it doesn't have its own software. To stream in 1080p, you have to shell out for an XSplit premium membership.
Features of Razer Ripsaw HD
Eliminate the audio mixing
Easy 4K 60fps pass through
What are the other equipment to use with Capture card ?
You cannot start video streaming just by simply using Capture card. There are other basic requirements which you should need for video streaming –
1. USB cable
2. HDMI cards
3. Console
4. Pc or Laptop
5. Good Wi-Fi
Do you want any sort of tutorial around this topic? If yes, let us know in a comment section…