People are lot much busy with phones in their lives. The reason behind is the Smartphone has become the human life necessity. Being habitual with the mobile phone has bad effects on the body. These results are recognizable at body such as stress, unshaped, lose stamina, lack of nutrition due to not eating on time and spending most times on the phone. These signs are unhealthy for the body and could lead to other serious issues. But there's a good thing comes with phones which can be implemented in life to stay fit. If you are planning to do exercises with making a daily routine to stay fit then you can use some Best workout app bodybuilding. It will help to bring your body in shape. So without much wasting time let's just begin.
Best workout apps for Android:
Gym workout apps are very much popular for who desires to have a fit body. The apps are genuinely helpful for making changes on the body with its effective information's. You get many tips to recover your unhealthy body to turn into a fit shaped body using the info from the apps. Check them out just from the down section one by one.
RunKeeper
Android users can use this app to become fit. It comes with the good tracker to check your performance during exercise. If planning to walk free run at early morning this one is the perfect app. Create plans with multiple schedules as a daily routine work. It will bring a well-planned lifestyle for being fit and healthy to the body.
You could also check heart rate while doing aggressive exercises on the Smartphone with simple touches on the screen. It supports other various kinds of workouts rather than running for fitness. At first usage, it comes with free trial but to access the full details for fitness, you are required to pay some cost which very less to pay. The entire accession is totally on the paid basis.
Pocket Yoga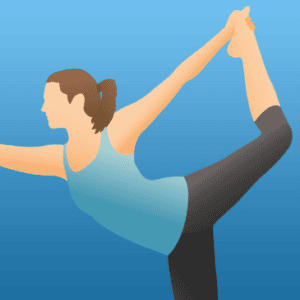 This one is interesting app to have health benefits in life. As comes with yoga exercise to make your mind fill with freshness. Performing yoga at morning is a great thing and good habit to have. It helps craft your body while outdoor or at home with lesser efforts. Simply, get the file from play store and become master in doing yoga.
There are lots of videos packed into the pocket yoga app which is helpful in getting you fit. One after one just watch the videos and keep following the instructions to perform the task. The regular performance will bring a new change on the body which will appear.
My Fitness Pal
Fitness is necessary for everyone which is easy to keep using this app. Whatever you do or perform any workout to achieve goals is good to have with my fitness pal app. This app provides you different types of foods from its database over 6 million. Prepare a good diet plan to gain healthy body. You able to record about what you consuming in food. A very impressive feature come with to track your daily workout and meals for each day. Even the app allows adding your friends to you track both accounts of health.
Fitnotes
Get your body into shape as because the fitnotes app can take control directly in life. The application can be obtained from the Google Play Store at free of cost without paying any money. Some apps are annoying due to adds when using them but there's nothing like that.
Worry not, just get the app on your Smartphone and make a selection of workouts as per you because it has lots of workouts packed into it. While custom routines can be set to have the hassle free work at the gym or on the ground where you perform exercises.
Google Fit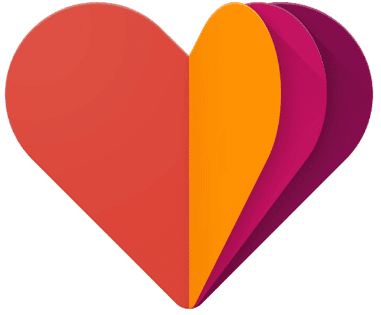 Android users can access the Google fit app on the Smartphones. Its one of the best app to keep the body in fit position with latest features. Developer provides regular updates of purpose so as to get exclusive updates on workouts for users. Must try it once for health benefits and even easier when using Android Smartwatch.
It helps to track your workout and food or other multiple workouts also. For beginners its too simple to use by following the instructions. The latest features understand the users desire to motivate for their workouts. Alongside, users get proper and sufficient guidelines to follow on a the daily task.
Conclusion:
So, here are the some of best workout apps for men to bring a perfect shape on the body. Apps are trustworthy as preferred by many users. Simply downloadable from the Google Play Store to apply for benefits on the unfit body. Dig out the tension or stress from your daily file and follow the tips from these apps to achieve a good health in your life.