Nowadays smartphones have become so intelligent, they come with all the features of a camera with them. Amateur photographers or even other people think of investing in phones with better cameras than going for a DSLR. They prefer carrying single phone rather than carrying a camera everywhere. Even the phone companies are investing a lot, working on camera features and quality. Many people rely on the strength of the camera before making a purchase decision. For the people who are going for a phone with high camera, quality can make their photography experience even better by using camera apps. These apps are the best camera apps for android phones that will help you fulfill the needs of a proper camera.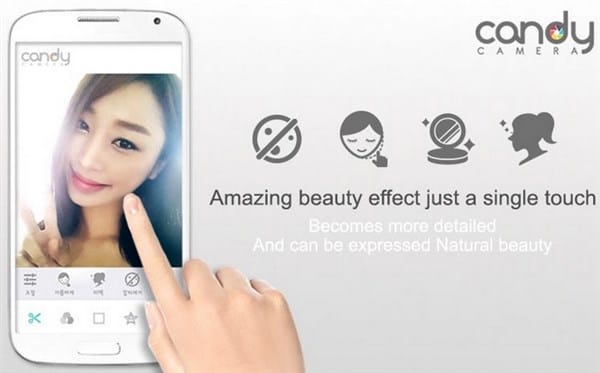 So, for all you budding photographers here is a list of 5 best camera apps for Android users:
Top 5 best Android app for taking smart pictures
Camera FV-5
Camera FV-5 works just like your DSLR with all the control manually on your fingertips. It gives you a full control over ISO, white balance, light-metering focus, shutter speed, program mode, exposure and more. There is a support of 30 languages and it supports file formats like DNG (RAW), JPEG and PNG. The viewfinder displays EXIF data, f-stop and exposure time. It gives you the freedom to make time-lapse videos and has a support to use the volume key. It helps you take nightlife shots with efficiency and overall it is easy to use. Camera FV-5 has great features and is one of the best camera apps for android that gives you a complete control over your photography skills.
Camera FV 5 app download review 2018
Camera MX
 Camera MX is another app, which will provide you with great features and a complete control over resolution. It enables you to create animated photos and gives effects, frames and filters for editing the image with its in built photo editor. Some of the best features of this app are GIF, Shoot the past and live shots. It gives sharp clear images and has multiple shooting modes. It has a simple user interface and gives you the ability to capture both still photos and moving photos (videos). It has a super unique feature that allows you to pause the recording apply cuts in real time, add effects and preview the filters.
Best Camera app to download free for Android
Camera ZOOM FX
Camera Zoom FX is known to be the fastest camera app for android users. It has manual control like shutter speed, ISO and exposure and a superb speed burst mode. It helps you shoot up to 50 frames per second (fps) with its burst mode. There are filters, photo modes, HDR mode and even an image stabilizer to avoid blurry images. It has a responsive and a fast material interface with the ability of captures RAW footage, working on multiple shooting modes, photo editing tools, collage-makers and tilt-shift. Camera Zoom FX is a simple and fun camera app to make your photography experience an enjoyable one.
Candy Camera
Camera candy is an app that comes with many filters and beauty functions. It includes face slimming effects, makeup tools and stickers. It helps in taking better snapshots and selfies. It gives you the ability to make collage of your photos. A serious photographer might not want this app but there are all kinds of people out there looking for different features in a camera. It is most beneficial for social media bloggers and Instagram posts. The user interface is a bit difficult to understand at first but as you keep using it you will get a hang of the app.
VSCO Cam
VSCO cam also known as the visual supply company is an excellent camera app with all-in-one photo editor. It gives you the ability to shoot in RAW mode, adjust the white balance manually, control ISO and exposure and helps you to grid overlay. It has professionally designed filters, setting and effects. It is a unique combination of photo editor and a camera app for the people who want both photo editing tools and minimalistic camera features in one app.
Camera apps have made it super easy for the keen photographers to put their skills on the right track. Mentioned above were the best camera apps for android users and their features so that it becomes easy for you to pick the one, which suits your requirement. Then you get going with your photography in not time!