Best Android photo editor apps to modify photos
Are you a photoholic? Do you love click selfies and post them on social media platforms? But when you capture pics then did you get desired images every time? I think we click multiple pics and try to find out the best one to share. Many times we fail to get the perfect click then what we do to make them perfect? Don't worry there are photo editor apps which helps you to modify your image with amazing filters.
With these apps, you can change color, contrast, background, or you can attach something to make your image eye-catching. If you are looking for the best photo editor apps then you are in exact place. Here I will suggest you the best ones which will assist you to turn your average pics into amazing ones.
Best 5 Photo Editor Apps For iPhone You Really Need To Know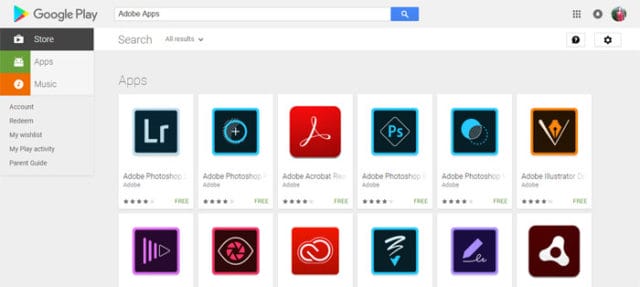 Best photo editor apps for Android
1.Photoshop Express
If you are looking for a simple and easy to use app then Photoshop express is the best choice for you. It comes with all the required features of a photo editing tool like crop, straighten, flip and rotate images. This app contains a single touch filter, plenty of filters, color, auto-fix, and frames. One of the most prominent features of this app is noise reduction which decreases the unnecessary spotting in the night clicks. You don't need to pay anything as it is free. Also, don't contain ads which makes it more attractive. With Photoshop express you can share your photos on social media platforms.
2.Snapseed
Let's discuss our another app which I have included in my best photo editor apps, Snapseed. Snapseed is the product of Google which is famous for its quality. This is one of the best photo editing tools out there and offers you an easy to use UI. Comes with portrait and smooth filters which are pretty helpful in editing selfies and single images. Also equipped with numerous filters to modify your clicks. It is also ad-free. This app also allows you to share your pics on your social media platforms.
3.Picsart photo studio
Our next app which occupies the place in our best photo editing apps is Picsart photo studio, has the pride of 100 Million downloads. The feature which differentiates it from other apps is its veritable options to modify your pics. Permits you an inbuilt camera and social platform to stake your photos. Equipped with collage, draw, frames, stickers and lots more features. It is free to download but you have to face annoying ads.
4.Photodirector
It is time to discuss our another photo editing app which comes with a stylish UI. It is powered with brawny tools which can instantly customize the color and tone of your pictures. The app comes with in-app camera attire where you can attach live photo effects. It gives you the opportunity to share your photos on social media platforms. One of the most amazing features of this app is its quick content-aware removal tool which permits you to remove the unwanted person or object.
5.Airbrush
If you have pimples and blemishes on your face and don't want to show them in your pics then Airbrush will help you to do so. This app can also brighten your teeth, slim your body, sharpen your features and lots more. Loaded with easy to use user interface which gives you amazing editing result. Also has a built-in camera feature that is full of plenty of effects. The app allows you to share your photos on your social media platforms. This is free to download but comes with annoying ads. You get lots of features so you have to compromise with ads.
Final verdict
Well, guys, I have mentioned the best photo editor apps which comes with different features. Everyone has their unique choice so you have to choose according to your taste but all the apps give you outstanding features. For those who want to look perfect in every image, these apps work like a boon. So be ready to make your images perfect and share them in your social circle. Still, any query regarding above-mentioned apps then comments below and if you have ever used any of these apps then share your experiences with us.