Anime is a huge subculture, and many of the world's top stories (Dragonball, Naruto, One Piece) are anime. Many games are now based on these classic anime properties, so it makes sense to try and play as many as you can.
When it comes to PlayStation-branded anime games (or rather, licensed video game adaptations of Japanese anime and manga), the selection is bountiful on both PS4 and PS5. In fact, you can't go wrong with any of the titles below — they're all quality titles.
Dragon Ball FighterZ
Dragon Ball FighterZ is one of the best fighters on PS4 and an excellent jumping-on point for those who've never really been into the genre. The game's accessible combos and flashy visuals are bound to appeal to fans of the series, but there's plenty for fighting game veterans to enjoy.
The 3v3 format will take some getting used to, but it's a refreshing change that helps to set FighterZ apart from other fighters. We also love how health bars are shared between your single character and their two partners, so you can tag in a new soldier if you think they'll be able to do more damage than the person you're currently controlling. It sounds simple, but it adds an extra layer of strategy that means you constantly have to think about your next move.
Jump Force
4 years back in 2018, Weekly Shōnen Jump celebrated its 50th anniversary. Bandai Namco and Spike Chunsoft released Jump Force — a fighting game featuring many characters from the weekly manga anthology's most popular series to celebrate this milestone.
As an anime fan, I've read Weekly Shōnen Jump for years, and I am well-acquainted with many of the characters in the game. I know their backstory, personalities, abilities, and motivations — even if I'm unfamiliar with the exact storyline Jump Force is drawing from.
This kind of background knowledge makes playing Jump Force fun for me since it allows me to fill in gaps in information that are left out of the story mode. There are likely to be more blanks to those unfamiliar with Weekly Shōnen Jump characters like Naruto or Vegeta from Dragon Ball Z.
Naruto Shippuden: Ultimate Ninja Storm 4
A few years back, CyberConnect2's Naruto Shippuden: Ultimate Ninja Storm 4 was a hot topic in the anime gaming community. The developer's latest outing in the long-running series was met with universal acclaim from critics and quickly became a fan favorite. Indeed, it's still one of our favorite Naruto games to date, standing shoulder-to-shoulder with CyberConnect2's own Naruto Shippuden: Ultimate Ninja Storm 3 Full Burst as one of the best brawlers on PS4.
Dragon Ball Z: Kakarot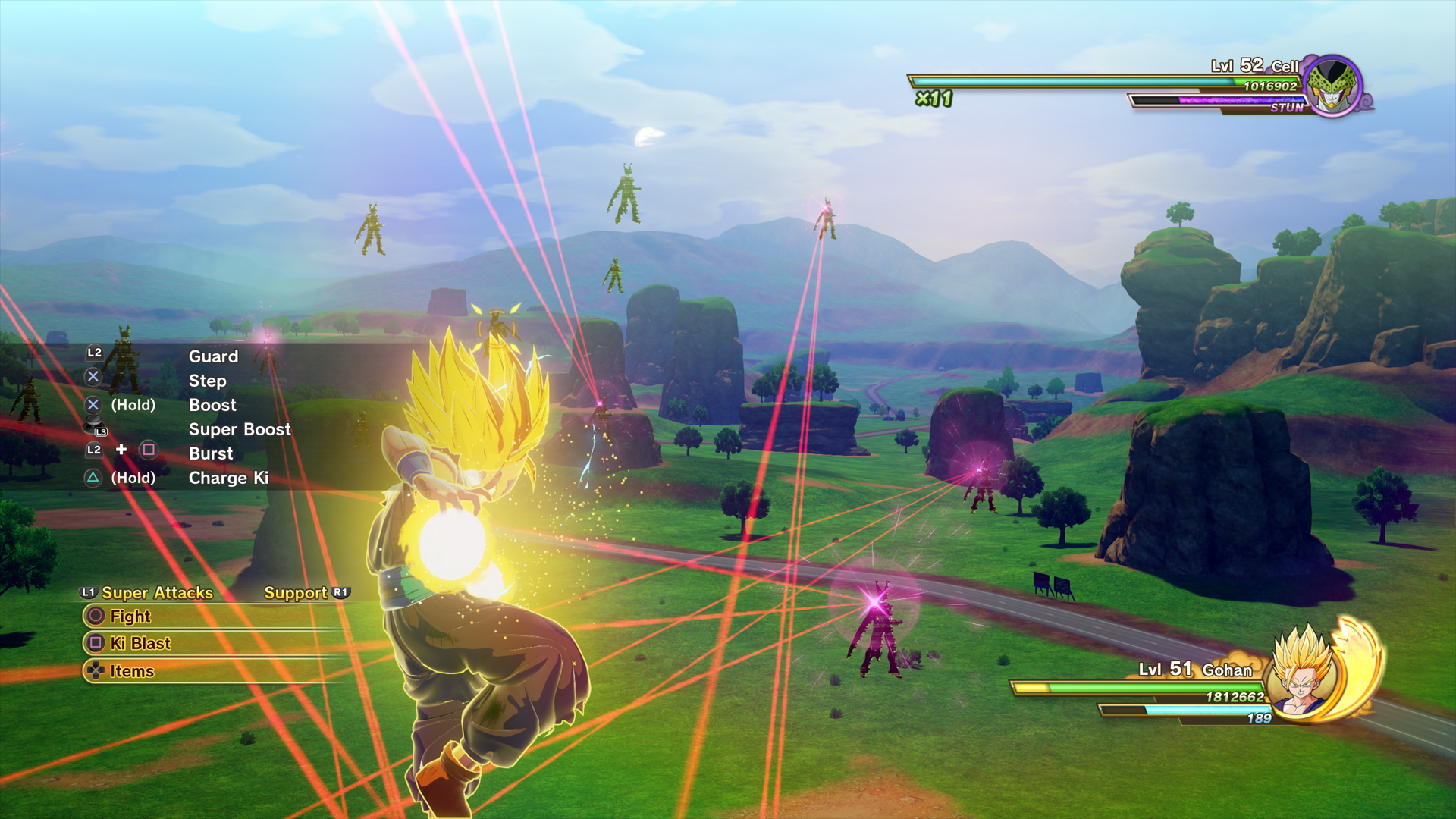 Dragon Ball Z: Kakarot is the latest attempt to bring Akira Toriyama's seminal series to life in video game form. It was developed by CyberConnect2, a Japanese studio that has worked on more than a few games based on anime and manga properties. Naruto Shippuden: Ultimate Ninja Storm 4, JoJo's Bizarre Adventure: All-Star Battle and Asura's Wrath are part of the studio's portfolio. So they're no stranger to making games based on popular series.
Kakarot follows in the studio's previous work, with core combat systems that resemble those found in other anime-themed brawlers. It takes cues from other games, too, though. While this game is much more similar to past Dragon Ball Z titles like Dragon Ball Z: Budokai 3 and Xenoverse 2, you'll also find elements of open-world RPGs like The Witcher 3.
Dragon Ball XenoVerse 2
If you've seen any Dragon Ball Z fight in recent memory, the chances are that it's been recreated in XenoVerse 2. You'll travel from one epic battle to another, fighting alongside or against iconic characters from the series — such as Goku, Vegeta, and Piccolo. It's not just limited to Dragon Ball Z either — several Dragon Ball Super characters like Hit and Jiren have been added. If you want to see how this game looks, do check out Dragon Ball Xenoverse 2's trailer.
One Piece: Pirate Warriors 3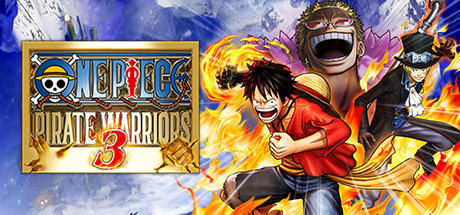 Was One Piece: Pirate Warriors 4 a step in the right direction for the franchise? Or was it a step down from the highs of One Piece: Pirate Warriors 3?
I reckon One Piece: Pirate Warriors 4 is one of the best Warriors-style games you can buy in 2022.
Designed as a Warriors-style love letter to its namesake anime and manga series, this game lives up to the high standards of its predecessors. It features an extensive roster of playable characters (including both heroes and villains from the series), an expansive story mode covering a huge chunk of the original work, and some solid combat mechanics.
Attack on Titan 2: Final Battle
Swinging around the city and kicking titans in the face can't get any better, especially when you're fighting them alongside Eren and Mikasa.
Attack on Titan 2 feels like a proper expansion to its predecessor, with more titans to kill, areas to explore, and character relationships to develop. It's also a faithful adaptation of the series, with plenty of cutscenes that take events from the manga/anime and reinterpret them through your own eyes. This is an easy recommendation if you're a fan of Attack on Titan.
Gravity Rush 2
Gravity Rush was met with a favorable reception despite the original game being a PS Vita exclusive. As a result, a PS4 remaster of the game, called Gravity Rush Remastered, was released in February 2016, and six months later, at E3 2016, a sequel was announced.
The sequel takes place after the events of Gravity Rush. Kat is swept away by a gravity storm to another town while trying to find out how to get back home. There she meets an old acquaintance who helps her discover powerful new abilities that can be used to save the city once again.
Gravity Rush 2 was released on January 20, 2017, for PlayStation 4.
My Hero One's Justice
While My Hero One's Justice lets you pick your favorite hero or villain and fight head-to-head in a 3D arena, the combat has disappointing quirks.
My Hero One's Justice is based on the popular manga series My Hero Academia, which is currently serialized in Shueisha's Weekly Shonen Jump.
The game lets fans play as their favorite heroes or villains from the series and fight head-to-head in a 3D arena. It also provides an enjoyable story that covers the first two seasons of the anime, which is good news for manga fans who haven't seen it.
It's a decent brawler with all of the characters you'd expect from a fighting game based on a sports anime, but it doesn't have much depth outside of its roster.
Persona 5: Royal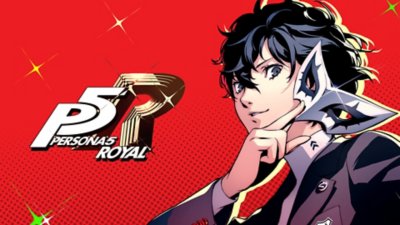 Persona 5: Royal is a remake of Persona 5, with new content, new characters, and changes to the original game's mechanics.
The Phantom Thieves are back for a brand-new heist! The re-release of the acclaimed JRPG will include new scenarios, new characters, and all-new storylines. The Phantom Thieves have been living their best lives since they freed society from the corrupt grip of the evil Shido. But when they begin to disappear one by one, it's up to Joker and his friends to solve the mystery and save their leader.
The original Persona 5 was released in 2016 to critical acclaim. It received praise for its unique take on the JRPG genre and its dark themes, which have resonated with gamers across the globe. The game has sold over 3 million copies worldwide, making it one of the most successful Japanese role-playing games.
Final Words
With the rapid rise in popularity of anime shows worldwide, expect the latest anime titles to release exclusively for next-gen gaming consoles.
That's all for now.
What are your thoughts on this personalized list best PS4 anime games? Do let us know in the comments section given below.