Are you also a Dragon Ball fan? Looking up For Dragon Ball FighterZ Tier List?  
Then you are at the right place, as here I will provide You a Tier list. But here I would like to tell you that anyone can create a Tier list. 
Yes….. even you can develop it but you can not make a universal Dragon Ball FighterZ tier list. As it is continuously changing with every higher level you reach the characteristic along with different element changes. 
I will provide you with an overview that you can consider as Primary and able to change it by adding certain change with the latest characters. You must keep on changing things in the list as it will keep your list up to date. An up to date list is more suitable to support latest strategies developed over a period of time.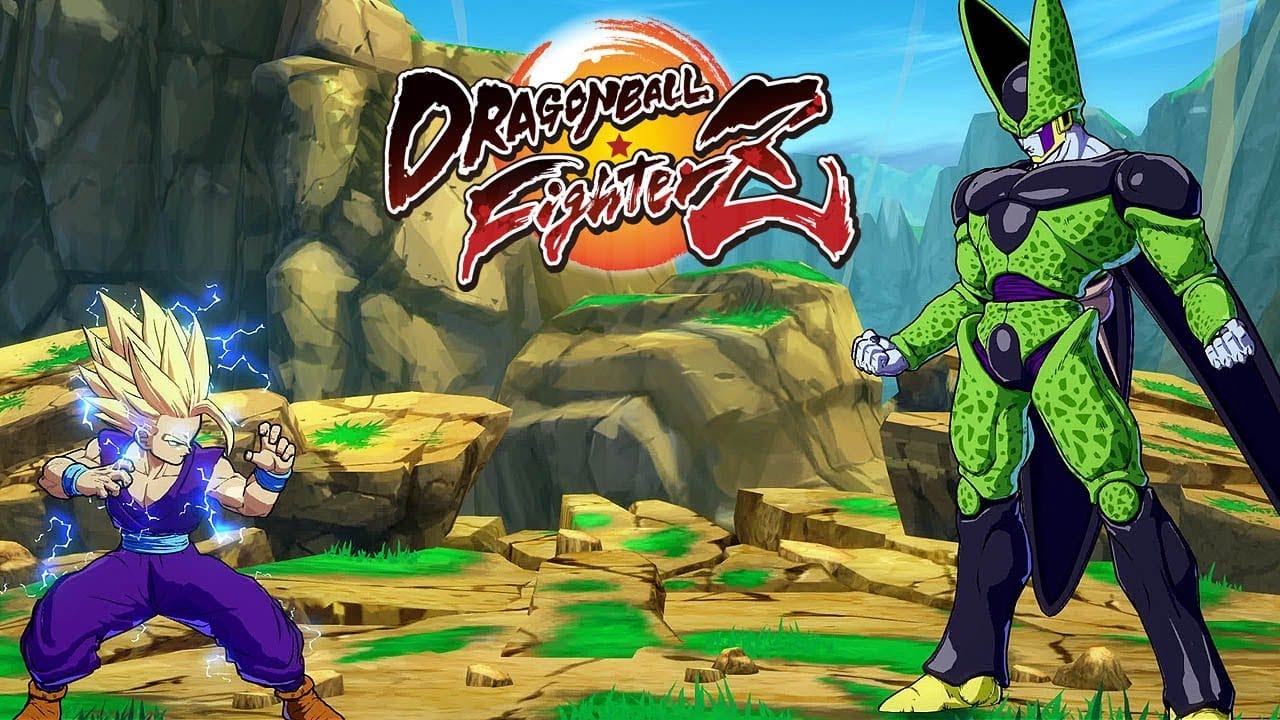 Dragon Ball Fighterz Tier List Category Wise
Here I had developed Tier List that is categorized on each character's basic ability. You have to test and try the list by playing in tournament to get some results. It will help you to understand how things are working and create your own list that will help to finish up the game. Doing this will also add fun and excitement as exploring is always fun. 
The Dragon Ball Fighterz list are as follows:  
S-Tier List
A-Tier List
B-Tier List
C-Tier
Before explaining each character tier placement. Let's understand what each tier means? As the list is changeable with every new strategy get discovered. Although the majority of list and strategies are used only on higher levels of the game. This happens because player skill matters the most even I have experienced it. That's why I always say a player having skill can defeat an S tier character by using C tier Character by making efforts. 
So, the tier list will only work if you are well versed about the game. It should be noted that there is a very little gap between the best and worst player.
S tier list
We all are playing games and even use characters belong to S tier but do you know what does it means? If No, then I would like to tell you that S tier comes above A tier mostly in Japenese games. Yes, this terminology is existed and used in Japanese games only for evidence, Gran Turismo series, Devil May Cry, Final Fantasy Ⅶ, For Honor are some games that use the same and all of them are Japanese.
Now it is clear that the origin of S Tier is Japanese but still, no one knows for what it stands for. Yup, there is no official answer for that but as per my opinion, S may be done Super or Special. S tier always features players that are superior from A tier. Let's Explore who is each character in this tier? 
Piccolo
A wise but tricky character that is a permanent member of the Dragon team. But Originally he was a cruel enemy of Goku but lately after forming mutual respect from Goku. Secondly making a close bond with Goku's First Born son Gohan resulted in him to be a part of Dragon team.
Hit
Hit is also known as Never Miss Hit and as the Legendary hitman. He is the main fighting opponent in Universe 6 Saga If talking about his looks. He is a muscular, blad, red-eye and the colour of skin is purple. He is an emotionless fighter which holds a strong body structure.    
Goku Black
Goku Black is generally referred to as Black, He is the main opponent in Future Trunks Saga of Dragon Ball Super. He holds an above-average height with a slim build and green skin usually dresses up a white Mohawk. 
A tier List
This list means good character abilities but not the best as S Tier has extraordinary characters. It's just like school first-grade characters that can be used to accomplish the task more easily than other as A is only inferior to S tier. 
Buu
Buu's Full name is Majin Buu he has different forms. Each form has a different personality and goals that develop them as separate entities. Some forms have their own specific names but more or less all of them is a version of Buu. 
Frieza
He is the controller of the Imperial army and feared for his ruthless behaviour. As he holds a power that can damage easily. 
Trunks
Trunks is a boy with lavender colour hair but when they turn blond he becomes a Super Saiyan. His dressing attire keeps on changing in a different version of Dragon Ball series.
Android 16
Android 16 is the sixteenth creation of Dr Gero. He was designed as ero's Vendetta against Goku and overthrew against Red Ribbon Army as a child but later marked as unfit for activation.   
Beerus
Beerus is a martial art teacher and an attendant. He is the main opponent in Dragon Ball Z: Battle of Gods, God of Destruction Beerus Saga but becomes a supporting lead in later storyline.   
B Tier List
This is the third category of Dragon Ball Fighterz tier list. It consists of workable options present to tackle a task efficiently. You can also refer them as cader who is less powerful in comparison with S tier and A tier Only.
Super Saiyan Blue Goku
This is the Super Saiyan Form of Super Saiyan God as the name says it is one of the supreme most transformations. But both Vegeta and Goku evolved and improved drastically which is extended with every high level of the game. 
Vegeta
Vegeta is an anti-villain character. He is also a member of royal Saiyan lineage and a dangerous rival to the main character of series Goku. He is an antihero that tried to use Dragon Ball in order to get immortality.    
Android 18
She is a slim, curvy, beautiful with short and fair complexion. She also has a sister named Android 17 and majorly Dr Gero's eighteenth invention.  
Super Saiyan Blue Vegetta
As you already know that is the Super Saiyan form of Super Saiyan God but this time in Vegetta style. Making it more skilled and dangerous and uses darker blue armour when in Super Saiyan Form. 
Perfect Cell
He is the ultimate invention of Dr.Gero that comes from the future timeline. He is designed by combining genes of greatest fighters that ever evolved on earth making him one of the best Fighter. 
C Tier List
This is the borderline possible option to tackle a battle. To use these category players you must be good enough and well aware of character powers but a good option if you don't have access for tiers superior level of Dragon Ball Fighterz tier list.
Gohan
He is the elder son of Goku unlike his father Gohan lacks passion for fighting. He only does fighting when it is needed to defend any of his loved ones.  
Goku
He is the main fighter of team Dragon Ball metaseries. Originally he is  a Saiyan sent to earth but during an accident he lost his memory and develops as a greatest possible warrior. 
Kid Buu
Kid Buu is the real form of Majin Buu. Unlike other forms, this version has seen as spontaneous and illogical that makes him even more dangerous. 
Gotenks
He is also known as Trunkten. Evolved from a fusion of Trunks and Goten and becomes a first fusion dancer character in Dragon Ball series. 
Nappa
He is a middle-class warrior belongs to Planet Vegeta also performs as Vegeta partner during combat. 
Conclusion
That's all for today, I hope you like the information shared above and will refer it to your friends and family members. Dragon Ball Fighterz tier list will help you to choose and understand how to craft a path for success. 
Still having any confusion or question mention it in the comment box below. Our team will try to provide an appropriate solution in upcoming blogs.