In all honesty, this is one question that never gets old. Be it a blogger, a seasoned digital marketing professional, or a business owner – you will always be chasing some new-age methods to tap onto some untapped traffic sources.
For this, you need to try out some new strategies to increase the traffic on your website.
You know what?
It is the need of the hour, too, as social media constantly changes its algorithms.
Now, let us return to the question of the hour – How can you drive traffic in 2021?
What will work, and what won't?
Read below, and you will get all the answers from our post. Let us start and address the basics one by one.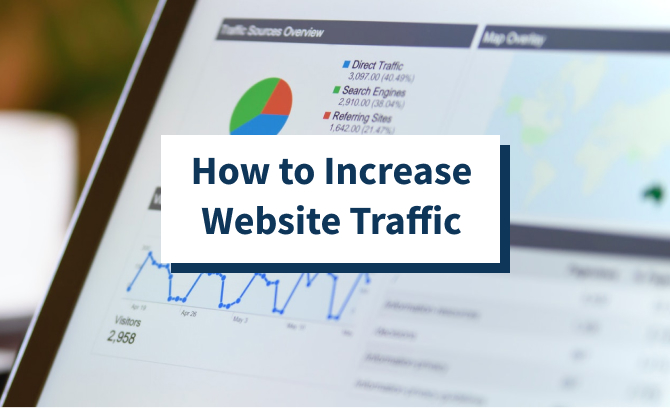 Advertise
'Advertisement is of the obvious means and ways to popularize your website and get more traffic,' comments Jocelyne, an assignment help provider. There are so many ways to popularize your content and advertise it.
These include social media advertising, paid search, and display ads. They are all distinctive ways to attract more and more visitors to your website and amplify your brand. These c04an help you get your website to the forefront.
Now, the idea is to alter your paid strategies to cater to your goals.
What are your primary goals?
Do you need more traffic, or do you want higher conversions too?
Every paid channel has its share of pros and cons.
Thus, it would be best if you thought it through. Be aware of your goals before you go ahead and grab your credit card.
If you aspire for more traffic and believe that it can drive in more sales, you will have to target the high commercial intent keywords as part of your search strategy.
Of course, the competition for these search terms can be pretty expensive and fierce, but understand that the payoff will be well worth it.
Get listed on Online Directories.
Another one of the best ways to boost your online traffic is to find some free online directories or review websites and get listed there.
For most websites, your profile contains a link to the website. So, when you actively update these listings, you receive positive reviews, which will boost your web traffic.
Additionally, directories, such as Yelp, have a strong domain authority on a mega search engine, Google. Hence, there is an excellent chance that if optimized well, your free Yelp page can get a higher search engine ranking.
Create Editorial Calendar
'Every website owner needs an editorial calendar. It is your comprehensive planner and has all the publishing activities spanning over different content distribution channels – the third-party sources, social media, the blog, and your website,' comments Raun, an online python tutor, and a web developer.
Well, yes, we agree with Raun on this. It is because having an editorial calendar is imperative. It provides you with a single-pane view of all the activities. More so, with the calendar, you can keep a tab on your progress.
Build Backlinks
When another website has a link to your website, it is known as a backlink. You can have backlinks on complementary businesses. Alternatively, you can even have industry influencers share your websites in their content.
This will give your audience a larger audience and will drive some more organic traffic to your website. More so, Google picks on the backlinks.
So, naturally, when Google sees that other websites (more popular than you) trust you, Google's trust increases. With Google's faith in you, your rankings go up. Consequently, you get more traffic.
Optimize the Website for Search
See, when you are just starting, your primary focus is on finding keywords, which relate to your niche, and you base your blogs and store pages on them. In general, you decide on focusing on just one or maybe two primary keywords per page.
'I use the SEO tools, such as Keywords Everywhere to look for relevant keywords for my website,' comments Janet, a blogger, and a statistics homework help provider.
When you start your keyword search, you need to focus on keywords with a search volume of under 10,000 per month. After a few months of blog creation and optimization, you can shift your focus to the higher volume keywords.
The main trick here is that you need to build a strong foundation of relevant keywords first. You need to make the most of your blog, as it can be the key driving force to your online store and drive more sales for you.
Run Paid Ad Campaigns.
When you intend to boost your web traffic, you need to get your business to the forefront for your customers to see.
So, with social media ads, you can design custom campaigns, which serve as personalized ads. When customers see the ads that interest them, they are most likely to click through them and make a purchase.
Content Creation
Lastly, content creation or inbound marketing is also a great way to attract audiences. To put up content that attracts your audience, you must understand your audience and know what they need.
When you know their pains and give them solutions to their questions, your content will land in their searches. This will increase your web traffic.
So, these are seven of the best ways to increase your website traffic.