If you have ever used the Uber ridesharing? If you did then you must know about the Uberx, Uberselect and Uberblack options. In case if you are a new customer of Uber then you may have a confusion to understanding all these terms. But don't take tension we are here for satisfying all your queries and today in this article we will figure out the difference between UberX, Uberselect, and UberBlack.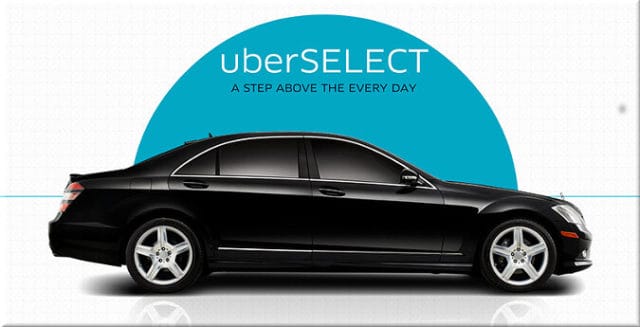 Exactly what are UberX, UberSelect, and UberBlack?
No more confusion actually all these are the different car categories based on comfort, rates, family-friendly etc. Actually Uber provide you different levels of riding as per your costs like Economy, Premium, Accessibility, and carpool. You must aware all of these options for making your ride easy and comfortable.
Ubereats Driving: Everything About Uber Food Delivering
1.Economy
If you are in search of a low budget ride then this is the best option for you. Uber Website gives you different options for affordable for up to 4 persons but sometimes it looks delusive because Economy choice contains UberX and UberXL and you can take a ride for six members with UberXL. Another point is that Uber also include the UberSelect in Economy option but in-app it is still a premium ride.
2. Premium
If you wanna spend a little more then you should go for premium options as Premiums are luxury ridesharing choices of Uber. You have to pay almost double for premium rides. In the premium range, you will travel in BMW, Mercedes and lots more luxury cars. UberBlack is in the premium category.
3. Accessibility
This selection is for that who need a special seat like for wheelchair users or for kids. For this service, you have to pay more amount than a basic UberX ride.
How the Uber Ride Services different according to the city?
There is a great variety in the services of Uber according to the cities. Cities which are huge might provide all the options of Uber rides. There are specific names for each ride in numerous cities. The major factor behind the difference in options is the general demographics and market services. Cities which contains rich people and higher living standard have the luxury Uberride options.
Don't be worried about remembering the service names of Uberriding as you will find all the available options in the app at the time of booking. Services which do not exist in your area will not show you. When you will notice some greyed-out services that mean the driver is not available for that services. Usually, all the Uberx services have the availability of drivers.
An overlook on the Uber's famous services
Uber provide different services to each city but I picked up the three of well-known options here. Uber figure out the service options and type of vehicles for every city in its city page.
UberX
If you are a middle-class individual utilizing Uber then UberX is the most preferred option for you as it is the reasonable and economical option. In this Uber offers you a four-seater ride or a car which contains four seats.
UberSelect
I am a lit bit puzzled in this option as company says it an economy one but in-app it is mentioned as premium one. This option is one step ahead than Uberx. In UberSelect cars like Audi, Honda is used for ridesharing and you have to pay extra for that. Also, drivers are of the high salary.
UberBlack
UberBlack is the genuine Uber and Initially when Uber was introduced all the cars of Uber were black as all the luxury cars come in Black color. This service is for high-class Executives and for rich ones.
The foremost difference between Uberblack and UberX is that not only cars but also drivers are quite professional in UberBlack. When you ride through UberBlack then you can notice the visible difference.
Wrap Up
Finally, you came to know the main difference between UberX, UberSelect, and UberBlack. After analyzing all the services the conclusion is that if you don't want to expand more for your rides then UberX is best for you. Wanna feel better comfort for some extra money then choose UbesSelect and if you are going on a special date then UberBlack is the good pick for you.
Still, Any query regarding UberX, UberSelect, and UberBlack then comments below and also share your experiences with us. Stay connected for more updates.