We all are still not over Virat Kohli and Anushka Sharma's wedding, it was no less than a fairytale. We ll know that our beloved Virat Kohli and Anushka Sharma have tied the knot in Tuscany in Italy, the wedding pictures are something we all are gushing upon but then we all know that the wedding of Virat and Anushka has probably broken many hearts all over the world.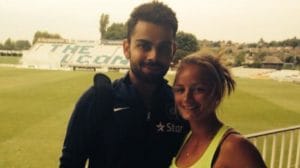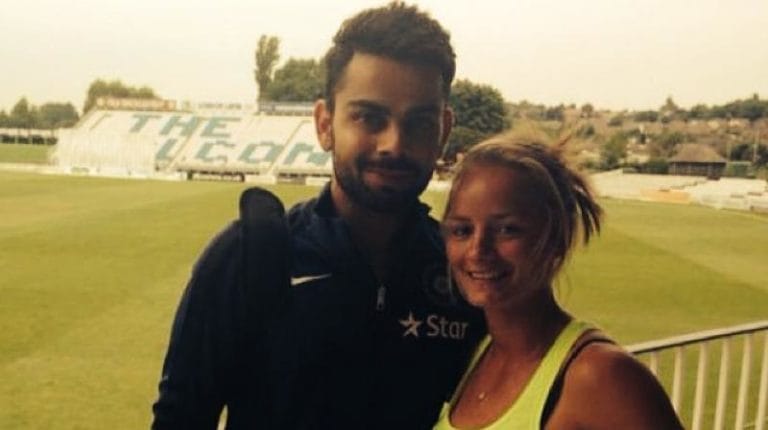 Guys must be nursing their broken hearts because of Anushka Sharma being married to Kohli now and girls must be nursing their broken hearts because of Virat being married now.We all know that Virat Kohli is very familiar to female attention. After all, the poster boy of Indian cricket team has some great batting achievements at this young age to his name, so a bit of attention from worldwide has been there.
The all-rounder of England women's team Danielle Wyatt, who is so famous in India for once upon a time she had proposed Virat Kohli and  had asked Kohli to marry him, now she had congratulated Virat Kohli and Anushka Sharma for being married now.
Well, we know how Danielle has always appreciated Danielle Kohli publically on social media after most big and important knocks done by the Indian captain. Well, this wasn't exactly the occasion when the 29-year-old Delhi batsman came with the news of him marrying Anushka. Therefore, for all the puns and trolls, even the one from Sarah Taylor, was taken by Danielle in a good spirit. Although she had replied to Sarah explaining her exact state of mind over Kohli's wedding and we bet, you cannot stop laughing on that.