Holla App is the recent 'in' thing in the world of random video chat apps. Video calling has become a hobby rather than something we do to get in touch.
The world moving towards the future and so is how we are connecting with each other. We do not communicate traditionally anymore but are visually more stimulated.
With the recent upsurge of video calling apps, many apps have come and gone. But Holla Random Video Calling App has managed to gain a considerable amount of loyalists. I will tell you why. But first, let's see what does Holla App actually do.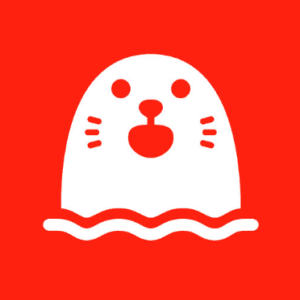 Holla App – What's it all about?
Its an app designed much like GPS dating apps like Tinder. It takes your location and matches you to the other people who are using this App. Every swipe can get you a different person to video chat with.
Basically, it holds a portion of mystery in your meetings with these people. You never know whom you would be talking to. this can be fun and this app is certified to be on Google Play.
Android users can easily get this and there are android emulators to get an Android app on non-Android devices. I will be showing you how we move on in this article.
How does Holla App work?
It is a GPS navigating app, that requires you to sign in with one click. You can sign in with your number, against which you will be given a One Time Password to insert for verification. Or, you sign in with your Facebook profile.
It's much like Tinder. Imagine having all the Tinder options ( almost ) but now you get to be on video with people. But, because of the nature of this app, you can't message people.
Holla random video calling app is the perfect app for people who love to talk anonymously. Or even introverts who just want to warm up the connection before sparing out details. I will give you installation steps for each device as we move on to the next part of the article.
Holla is fun for one simple reason, it gives you the taste of mystery with privacy. That is something very intriguing for many who love to learn about new people and cultures.
Now let's get Holla Random Video Calling App right to your selective devices.
Download Holla App to your Windows PC
So, if you are a windows laptop or PC user I would assume downloading Holla on to there is just going to be easier for you to keep up with friends all over the world. Having your video app on your laptop and PC just happens to be so much more convenient.
Get Holla App on your Windows 10,7 and XP
Because of Windows PC being a non-Android platform you need a tiny extra software to enable you to get Holla App or likewise apps on to your desktop operating systems. So, let me give you the internet's favorite Android Emulator.
Bluestacks is the most trusted and verified Android Emulator available, which is not just safe but very easy to download.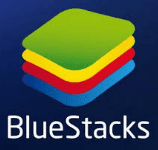 To download Bluestacks just click here. Now, just follow the few steps below.
Download Bluestacks to your Windows 10,7, XP
Continue the installation process by clicking on the tab 'Run'
Now that you have Bluestakcs on your Windows 10,7, XP, let's move to the next thing you have to do.
Now that you have the best Android Emulator, you have to do just one more thing, get the apk file for Holla App. How? It's very easy.
Run a Google search for this sentence ' Holla App latest apk file '
Because apk files keep changing destinations, you would want to make sure you read the user reviews of the file before you download it.
Once you have downloaded that file just right click the file and open it using Bluestacks
When the Bluestacks app has opened, search Holla App
Click on the Holla icon in your Bluestacks app folder and keep using Holla
That is as easy as it gets for you guys! And now coming to how to get Holla App on your Android device.
Holla for Android
This is very simple.
All you have to do is follow my steps below;
Open your Android App Store by clicking on the logo
Type in the search bar ' Holla App'
Click on 'Install'
Wait for the installation process to be over
Click on 'Open'
Sign in with your phone number or Facebook account and voila! You have your Holla App running already.
Now that I got you your Holla App on your Android device, let's get it for you on your IOS too!
Holla App for IOS
Fear not, I am not going to tell you to download anything extra to get you the Holla App on your IOS! Like Android devices, the process is pretty simple. Just follow the few steps below.
Go to your Apple App Store
Search for Holla App in there
Click on 'install' and wait for the installation process to finish
Click on 'Open'
Sign in with Facebook or your phone number on Holla
Now you can just swipe your video caller!
Things to remember about your HOlla App experience
Here are a few tips for your Holla experience.
Safety
Its always better to be safe than sorry. So do not share your personal information like bank details on your video chat. If you feel someone may have offended you, make a report right away.
Be polite
This is an international video chatting app that works randomly so you do not get to choose whom to talk to till you have seen them on screen. So, let's be polite and not be profane. It's always nicer when we are nice, to begin with.
Why Holla App over the rest of the video chat apps?
It is easy to download, to begin with. You do not get to message the person and that means your identity is private. it is also available on a cross-platform device and it does not take up much space but only 56MB.
Other apps have long sing up processes but Holal App comes to you with just one click. Anybody who is intrigued by mystery would enjoy this un-random video chatting app, connecting you with thousands around the world.
My Holla Wrap Up
So, I hope the above installation guides have helped you get the internet newest ranking Random Video Chat App, called Holla. It's easy, it is fun and it is safe.
Their zero tolerance for agreement breach is amazing making your experience safe and secure. Move out the rest of the video chat apps because Holla is here to stay. Feel free to leave your comments below, if I have missed out anything.
Happy Holla-ing!