If you are one of those people like me who keeps deleting files and then wonders why then this article is going to help. Having an iPhone means constantly using it to save your data then what happens if you delete a bunch of them?
That is why I am here taking the matter into my own hands. You can retrieve all your deleted messages, photos, files from your iPhone7 now easily, well not that easy but, with my article, the journey is supposed to make easier for you.
Recover Deleted Files/Photos/Messages From Your iPhone 6/7/IOS:
So, here is the tool you would need to recover your deleted files on your iPhone.
PhoneRescue is a powerful IOS data recovery tool developed people like you and me who go into a panic when we lose our data. You can download it from here. This data recovery module is designed to help you recover all your deleted files. Starting from the oldest iPhone 3G version to the latest iPhone series.
This fantastic data recovery app recovers almost 22 types of content for you. Including text messages, attachments, contact lists, photos, call history, reminders, Safari bookmarks, history and app data, etc.
It also supports the recovery of deleted data and files from iPhone, iTunes backup, iCloud back and much more. It doesn't even matter if you have even made a backup for these files and data. You do have a good chance of recovering all your deleted files from your iPhone.
Even better, it gives you options to selective recover each and every data file you are looking for. So, you will be getting a good preview before selecting the recovery of the data from your iPhone.
How To Recover Deleted Files From Your iPhone Without Backup?
Step 1- Install PhoneRescue and Open on the computer.
Connect your phone to PC with USB.
Choose recover from Phone.
Click 'Next' on the bottom right corner.
Step 2- Select the files you want to recover.
Click 'OK' to scan the deleted files.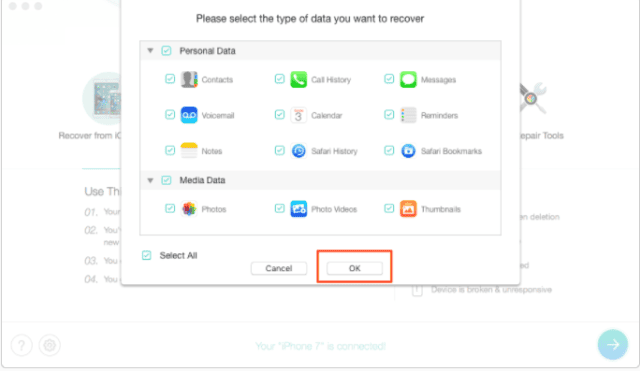 Step 3- Preview you deleted files in thumbnails.
Select the files, messages, photos, attachments you want to recover.
Then select the tab 'Recover' and save them to your computer.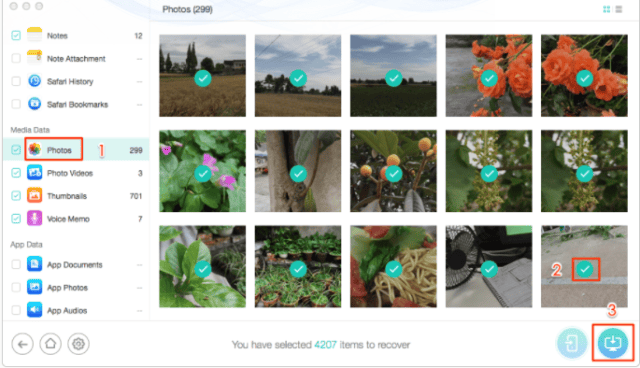 There are many iPhone data recovery apps available in the market but in my experience, PhoneRescue has managed to perform the task most efficiently. But, one of the best thing that this app does for your iPhone is, apart from recovering your deleted files, it also revives your dead iPhone but fixing your crashed device.
In either case, this app has helped me recover deleted files/photos/messages/call logs from my iPhone 7 and do leave comments below to tell me if you have found any other app that does the same job for you, if not better.
Do you know you can schedule your WhatsApp message on iPhone without jailbreaking? If not, check out the ways to schedule WhatsApp messages on iPhone with or without jailbreaking. if you want to schedule a message for Android, these 2-quick ways will help you to schedule your message.
Ever wondering using apple tv without remote?? If not, here is a guide to use apple tv without remote: https://hitechgazette.com/how-to-use-apple-tv-without-remote/
Till then keep your data revival 100% safe and secure on your iPhone.
Happy recovery!