Root android apk, android root download, one click root android, how to root android phone manually, how to root android phone with computer, how to root android phone with pc , root android phone software
A complete guide to root any android device with PC
Smartphones are our handiest tool and we all depend on them. I can live without food but can't survive without my phone. Android is the most versatile and customizable operating system and you can upgrade its performance by yourself. Whenever you feel your phone is becoming slow or giving the poor battery performance then you can solve these issues. You can also access blocked features and third-party apps on your own. Yes, you can do so with Rooting your device. Now you will think how to root the android phone? If you want to know how to root the android device then you are in right place. Here in this article, I will describe the easiest way to root your smartphone using a PC.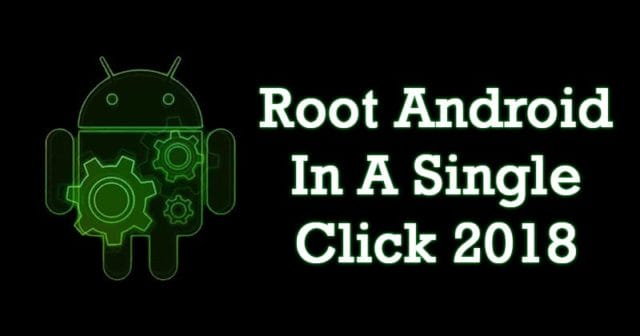 How to root android phones with a PC
If you want to get access to all the latest features of the Android operating system then you have to root your device. It is not pretty easy to root your phone and you have the proper knowledge of rooting otherwise your android phone can be damaged. For it, you have to follow a complex process but we are here for your ease. Here are the simplest steps to root the android devices.
We are going to root the android phone with Windroid toolkit and before going further you must check the compatibility list of your device whether you can use it or not.
Next step is to integrate your device with a computer through a USB.
Now navigate the settings of your phones and in the bottom, you will find About phone option, open it.
After opening About phone you will notice Build Number option here. Now you have to tap on it 7 times. When you have tapped 7 times a notification will occur which will tell you that the developer mode is enabled.
Again go back to the Settings of your device. Now you will find the Developer option tap on it.
After tapping Developer option a list of developers and debugging choices will occur and select USB debugging. Finally press Ok.
Now you will notice a pop-up to permit debugging access to the computer.
Now you have to choose Always allow from this computer and then Ok.
Now its time to download Windroid toolkit on your PC. After installing you will be triggered to download ADB if you don't have it.
Now you have to click to download ADB.
After installing it you will observe a list of supported devices.
Now choose the model of your phone.
After choosing the model the windroid toolkit will automatically download the auto root files to your device. After downloading you will find yourself in the main interface.
Here you will find Unlock Bootloader and you have to click the options here. You will get instructions to prepare your phone for unlocking.
Now click on the Unlock Bootloader. This can vanish all your data so make sure you have the back up of your desired data.
Now you will find options below the Flash recovery header. Click on it.
Finally, tap on Yes to reboot your device.
A window will occur which will ask for permission to begin the process of rooting. Here click on Flash SuperSU.
Again Click on Yes.
Now you have to install SuperSU from recovery.
Finally, reboot your device and like this, you can successfully root your android device.
Rooting your android device using Kingo root
Kingo root is one of the best rooting tool to root your android phone more securely. To root the phone using this app you will have to download and install the kingo root on the device after that follow the easy process to root your android phone using kingo root.
You can check the infographic made by us for a more clear process to root the android devices using PC

Bottom lines
Folks, now you would probably get the answer to your question how to root the android devices using a PC. Hope this guide will help you to upgrade the performance of your device. Still, any query regarding your phone then comments below and if you have any suggestion then share with us. For more recent updates stay connected.