BlueStacks is well-known and most favorite Android emulator for the windows and iOS device. Actually, it is a special software tool for the Windows. It is one of the most popular Android Emulator for the PC. Actually, it is not a perfect tool but the developer now improve it. So now it is been amazing.
On the Internet there are lots of emulators are available but many users face some trouble when they are trying to install or when they are trying to play some games on the BlueStacks. This article for those who do not know that how to use Bluestacks emulator. So in this page, I will cover you that everything about the BlueStacks.
How To Setup BlueStacks?
1st you need to download this emulator onto your PC from the Bluestacks official website. Now here you'll have to install this software on your Windows Device. When it did then you can simply launch this app and below I give you some steps:
1st You click on the 'Agree' option when it asks to improve the location precision. And if you don't need that then you just click the option 'Disagree'.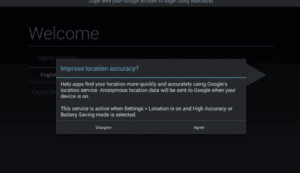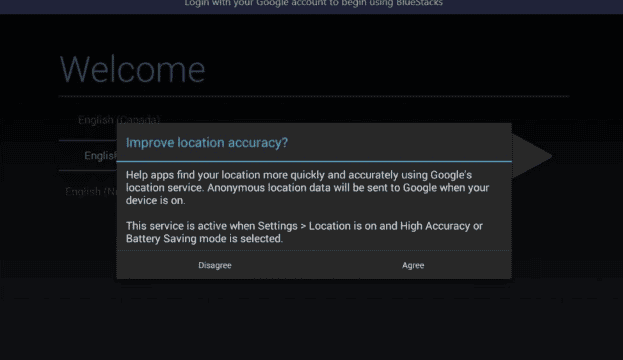 2. And now you'll have to choose your language. For me it is English.

3. Now you will have an option that you need to sign in with your "Google account". If you have the 2-factor confirmation enabled then you'll be asked to head to the browser windows to enabled to the account. It'll not launch the separate browser windows but it'll promote in the application browser.


4. When you have done to sign in the process then you'll greet with a couple of options to restore or backup your Google Account and the Wi-Fi or location Usage button.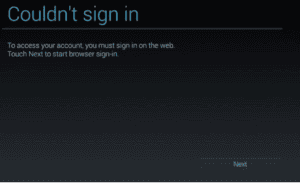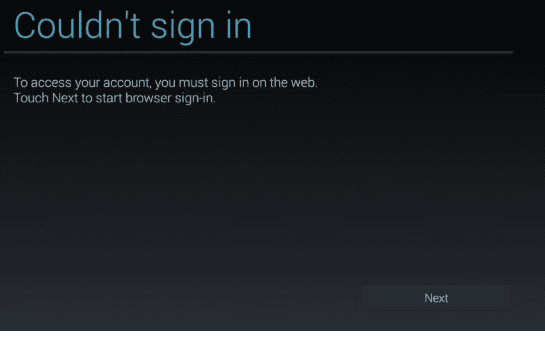 How To Use BlueStacks To Run Game And Applications:
Now you need to know that how to use it to run a game and the application. Now below I give you some steps, you just follow this ok.
When you launch it on your PC then you'll apparently be on 'Home' option. In the case you're not, then you can click on the 'Home' option.
Any game or application can be found in this app easily. Now you will get 3 options to in this app such as 'App center', 'Help center' and 'My applications'.
Now you just search on the search bar option and then go to the option and type the game or app that you run on your PC.

4. You're done to click the enter key or tab on search bar icon to bring start.
5. Now you'll see Google Play Store classify all apps and games that you searched keyword. Now you just click one that you want to the install.

6. The installation process is too easy, just do to the Android mobile, just click on the option 'install' and then the accept the permission of starting the installation. After you have to successfully install and download it game or app then you can find it in 'My Apps' option to launch it.

There is an example of love balls one of the interesting strategy game which you can enjoy on your PC with the help of bluestacks android emulator.
Conclusion:
Do you still search for how to use BlueStacks? Then please let us know the problem in our comment box down. And if you like my article then you just share it with your loved one or family or friends also. And please guys let us know that which app or game you prefer to run on the Blustacks. If you have any problem then you can please tell us we will solve your problem.