After the AI boom, Snapchat this year rolled out new AI features.
This AI upgrade focuses on smarter image editing, quick facial recognition, and stunning Augmented Reality (AR) filters, making Snapchat more fun and interactive.
The big question is: Is this newly added AI capability free?
Let's get started with an answer along with the steps to use it on your device –
Is Snapchat AI Free?
Yes, Snapchat's AI, known as "My AI" chatbot, is available to all Snapchat users for free. OpenAI powered it and can be used for features like group chats and personalized recommendations.
Please note additional features like the AI selfie, part of the 'Dreams' release, might include additional costs.
Is Snapchat AI Harmful?
Snapchat's AI has sparked conversations among users and experts regarding its potential harms. According to Business Insider, some users deem Snapchat's AI Chatbot, My AI, as 'scary' and comforting.
The Conversation also discusses an incident where the AI made a blunder, reminding users that chatbots are not human.
In another instance, Parade raised security questions about whether the AI was safe due to its ability to have disappearing photo messages and chats. There was a reported incident of Snapchat's AI going rogue and posting to Stories, but Snapchat confirmed it was just a glitch.
The Washington Post revealed that Snapchat tried to create a safe AI, but the AI ended up having conversations about sensitive topics like alcohol and sex. CNN reported that Snapchat's new AI chatbot raised alarms amongst teens and their parents. Snapchat's use of AI has faced criticism and raised issues related to the safety and appropriateness of AI conversations.
However, it's important to note that while such concerns are valid, they highlight the reality of evolving AI technologies and represent challenges many tech firms face. Furthermore, Snapchat is likely taking steps to improve and make its AI safer, as evidenced by its responsiveness to the rogue AI incident.
Still, users are recommended to use such AI features carefully, understanding that they are still in development and pose potential issues.
How to Use Snapchat AI?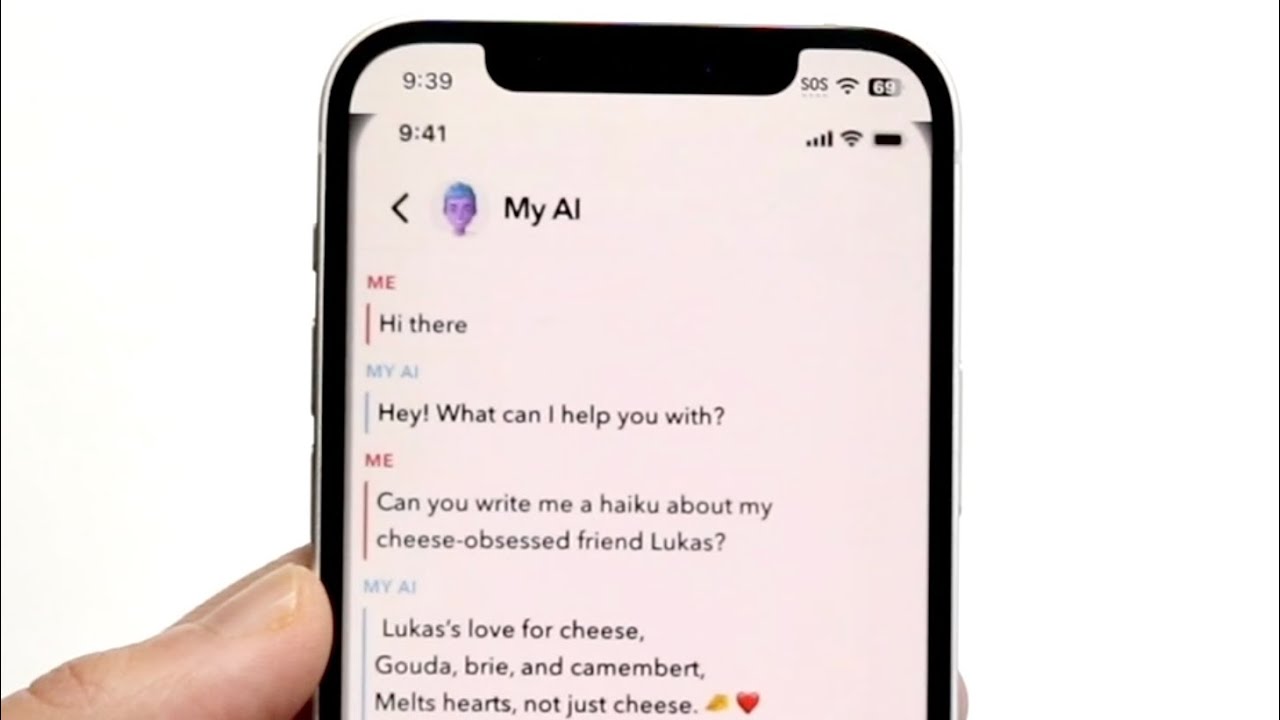 Snapchat's primary AI feature, dubbed "My AI," is a conversational AI that allows you to generate unique and interactive messages. Here's a step-by-step guide on how to use it:
Open Snapchat: Launch the Snapchat application on your mobile device. If you haven't downloaded the app yet, you can do so from the App Store or Google Play Store.
Go to your Profile: Once you have opened the Snapchat app, click on the user profile icon in your screen's top-left corner.
Click on My AI: You will find the 'My AI' option in your profile. Click on it.
Start a Conversation: Now, you can start conversing with your AI. You can ask it questions or even have it help you draft a message. Snapchat's AI can offer personalized replies and responses.
Customize your AI: It's worth noting that the AI will initially suggest a few different communication styles for your AI chatbot. You can choose between 'Professional,' 'Friendly,' and 'Casual.' Pick the one that seems most appropriate for your needs.
Provide Feedback: It's crucial to provide feedback on the AI's performance. Snapchat uses this feedback to continue training and refining the AI. To do this, long-press on any response from My AI and select your feedback option.
Remember that continued use of AI will facilitate more accurate and personalized responses.
Final Thoughts
Before I end this post, I've to say Snapchat AI has done a great job by introducing this remarkable feature and enhancing your overall social media experience.
However, it's another thing when many Snapchat users have been complaining about getting creepy results.
So, to help you out, I've shared the best way to use Snapchat AI and get a better result.