My Father, who always complaint about his phone being full with pictures, videos and due to which he always finds trouble to using his phone efficiently. When I came back home during this summer vacation, I told him how he can store his important files and any other documents in Storage app like Google drive, Dropbox, One Drive, Amazon drive and many more.
With different apps being introducing in market, Dropbox and Google Drive are being the most popular among people. My Father was amazed with these storage apps and loved how he can easily share his data among his colleagues and clients.
Like my father, there are many people who wants to learn about such apps. People use Google Drive and Dropbox simultaneously with their diverse and useful features.
With the help of this article you'll learn about the working and how can you sync and transfer data from Dropbox to Google drive.
Why is there need of Syncing Dropbox to Google Drive?
While working in a professional field you'll come to know that most of the prefer to go with both Dropbox and Google Drive because of their wide range of features they provide to us.
The features include storage of data, sharing of data among others and it helps in arranging work life. With all these functions, the eventual goal being a well-organized work. There is no denying of the fact that these two apps are not sufficient in itself. That's where we need to sync Dropbox to Google Drive or sync Google Drive to Dropbox.
There is quite a competition between both the app which is made up by the people of who being the best. But the truth is both the apps are great in themselves. Dropbox is one of the oldest storage app and still being loved by people around the globe.
There is no doubt why people adore this app so much with capabilities like fast data sharing, Dropbox papers and easily editing.
Above all of them, Dropbox can easily Sync with smart phones, tablet, Pcs and many more.
Talking about Google drive, it provides you everything Dropbox give plus some extra. Google drive being a app of Google provide you the advantage of all it's app.
Not only this, it also permits you to create certain types of documents and sheets which are helpful. Even more you can submit all of your work in Google drive and start working there. This will help you to send them easily to other without wasting much time.
To summarize, both the app have their own benefits and now it is important for us to take advantage of both of them. This is why most of the people sync both of them to use them efficiently. Also, some times your boss or client share data via Dropbox and now it is impossible to work on them. This is where you need to use Google Drive.
How to Transfer Dropbox to Google drive?
There might be a lot of method through which you can do this process but we will not confuse you and provide you the easiest method. What is it? Are you Excited?
Wondershare InClowdz is like a heaven for those people who are looking to transfer Dropbox to Google drive. This application is a third-party app which will help you to transfer files from one cloud drive to other. It will further help you to take advantage of both the platform and manage their files.
Now as we have known about Wondershare InClowdz and its amazing features. Let's see how to work with it.
Step 1 – Download and Install Wondershare InClowdz from the above link.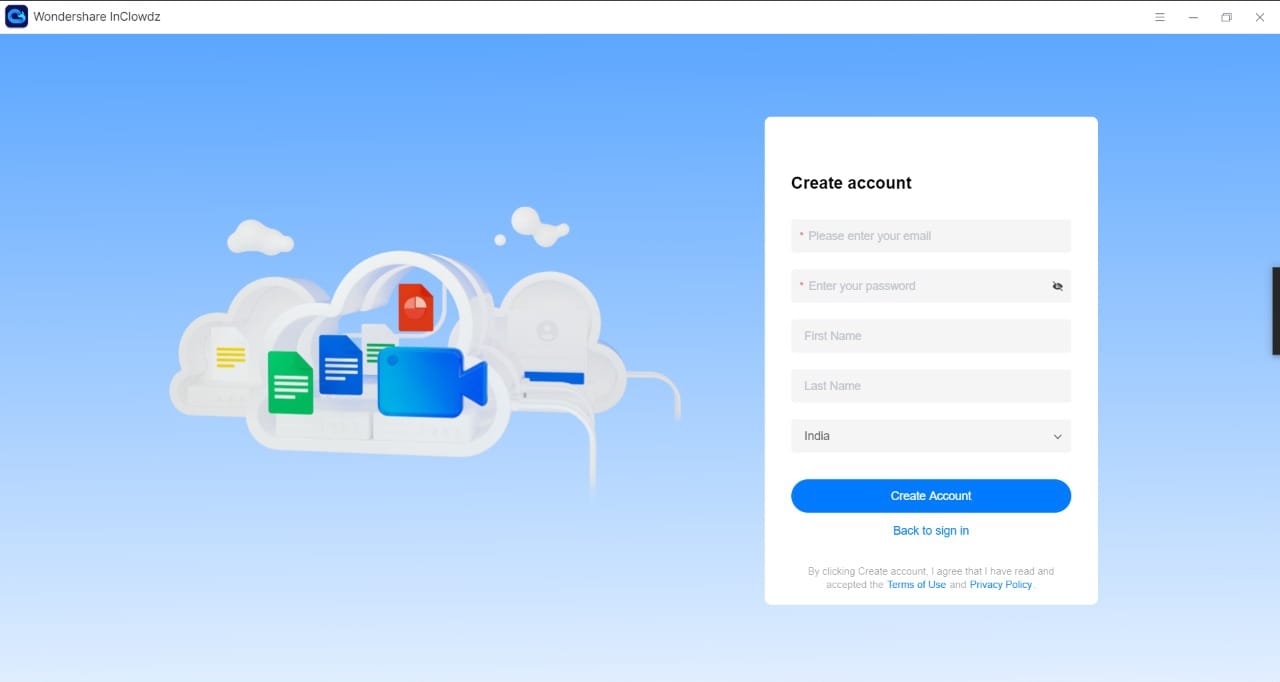 Step 2 – If you are new, make an account by filling the given information OR Sign in.
Step 3 – Click on Migrate which is on the left side of the screen.
Step 4 – Choose the 'Source Cloud Drive' and 'Target Cloud Drive' and click on "Add Cloud drive"
Follow the next instructions and fill the details of Wondershare InClowdz for "authentication" of account
Step 5 – Click on 'Authenticate Now'
Step 6 – Fill your Details and thee authentication is complete.
Step 7 – Now, Select the 'Source Drive' and Choose the files which you want to transfer.
Step 8 – Choose the files which you want to transfer.
Step 9 – Select the 'Target File' and Lastly to transfer the files click on the "Migrate Button"
Step 10 – You have to Choose any one of the Plan to access the transferring.
Why to choose Wondershare InClowdz?
Wondershare InClowdz, being a Third- party app, is a necessary tool in syncing the data. Additionally supports Google Drive, Dropbox, Amazon S3, box and OneDrive for syncing and transfer. This app provides some of the features like,
migrate data from one to another
Sync Data among the different cloud drive
Manage all cloud in One place.
Above all, it provides safety to our Cloud drive.
What are the System Requirements for Using Wondershare InClowdz?
Before heading to further process Let's look at the system requirement of Wondershare InClowdz.
CPU with 1GHz
RAM of 256 MB or more (1024MB Recommended)
Computer OS 200 MB and above free space
Windows: Win 10, 8.1, 8, 7
Mac: macOS 10.10 (Yosemite) or later
What are the Users Opinion Regarding Wondershare InClowdz?
This App have over 50 Million+ user worldwide and receive well praises among the people. So, we have attached some of the reviews to have a better eye and deeper knowledge for this app –
Great, very easy
By Alex
"I have been using Wondershare InClowdz for a while now and it has met all my expectations. I was able to migrate and sync my data between different cloud accounts without any hassle. Now, I can manage everything without putting any effort or wasting my time. This is just the product that I needed."
It's simple to use
By Alle
"I had to move all my data from OneDrive to Google Drive when I stumbled upon Wondershare InClowdz. I did not know that it would be so easy to migrate from one cloud account to another using it. The application is so simple to use and efficient."
Conclusion
With everything going digital around the world and there increase a sudden demand of storage. The latest Cloud download technology saves our space. We have provided you the best way to sync and transfer your data through Wondershare InClowdz. Through this app, it will become easy for you to store and transfer data.
Do you recommend any other app? if yes, what's that?