While growing up, I never thought life would be that much difficult. Nowadays every person, whether a teenage or an adult find very difficult to manage their own time. And Just like our own timing, it is getting hard for us to manage our file too.
As everything is going digital and many of us (students) have to send our assignments, working file to our teachers and senior, some times we mess up. So, what can we do?
Solid Explorer is answer of all these problems…. How? Keep Scrolling with us to save your time and manage your digital files easily…
What is Solid Explorer?
Solid Explorer is one of the Latest application which helps its user to manage and organize their file. Neatbytes (The Company of Poland) is the name behind development of solid explorer. Solid explorer 2.0 released on 01st July 2015 and it's one of the powerful file manager and cloud manager with root explorer.
This file manager app is fast, easy to use and much better than many other files manager application.
If you are a picky person and love to organize things on your own then Don't worry! You can customize and change the themes, icon color and many other features according to your likes and dislikes.
Furthermore, this application is based on cloud drive manager and support some of the famous drive such as Google Drive, Dropbox, OneDrive, Owncloud and Mega. So, you can easily use it without the installation of any newer app.
Check out our latest posts how to sync Dropbox to Google Drive.
Coming back to our topic, you can also connect this application with your other device like PCs and other server which supports SFTP, WebDav, and FTP. This file manager app is small in size but despite very powerful.
Additionally, the user interface of this app is made easy for its user. The application is Downloaded over 5 million plus times through Google Play Store.
Before moving forward, let's watch out this video in which you will get to know about 8 cool things that you can do with solid explorer:
How Solid Explorer ensure safety to their user?
Are you one of those person who tried many app but doesn't get what he/she wants.
Well, Well, Well
Solid Explorer have everything what you are finding inside a manager application. This app has 4.4 review from the people which is quite good.
Moreover, this app takes the responsibility of the security of their users. Now you may wonder how?
This app will provide the old and most effective method which is safety through password. Yeah, you can secure your file by locking them with password.
If you doesn't want to use this method you can even use the fingerprint sensor method also. So, its your choice! But whatever you choose there is one this which is confirmed and that is the safety of your files.
Is Solid Explorer free ?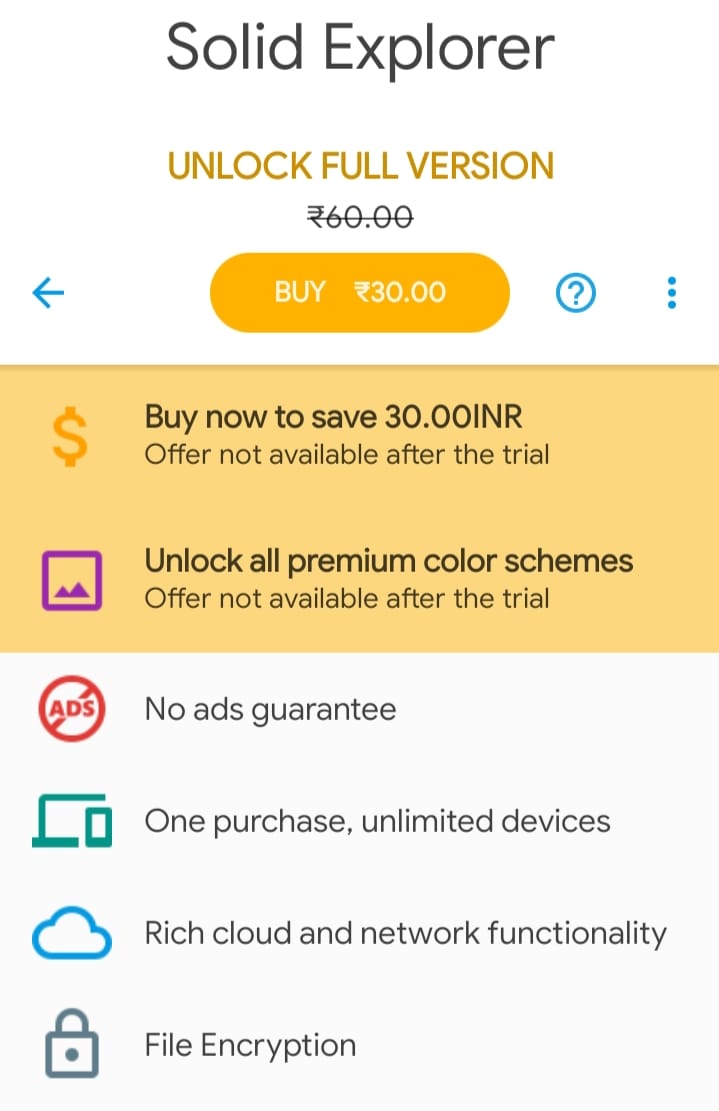 This application is free to Install in Google Play Store and easy to access. When you open this application, it contains several ads, which by the way doesn't affect anything.
To remove those ads and to provide more advance security, you have go pay less than $1. Although it is paid but very cheap yet amazing application.
Download Solid Explorer
Click here to download solid explorer.
How to use this Solid Explorer ?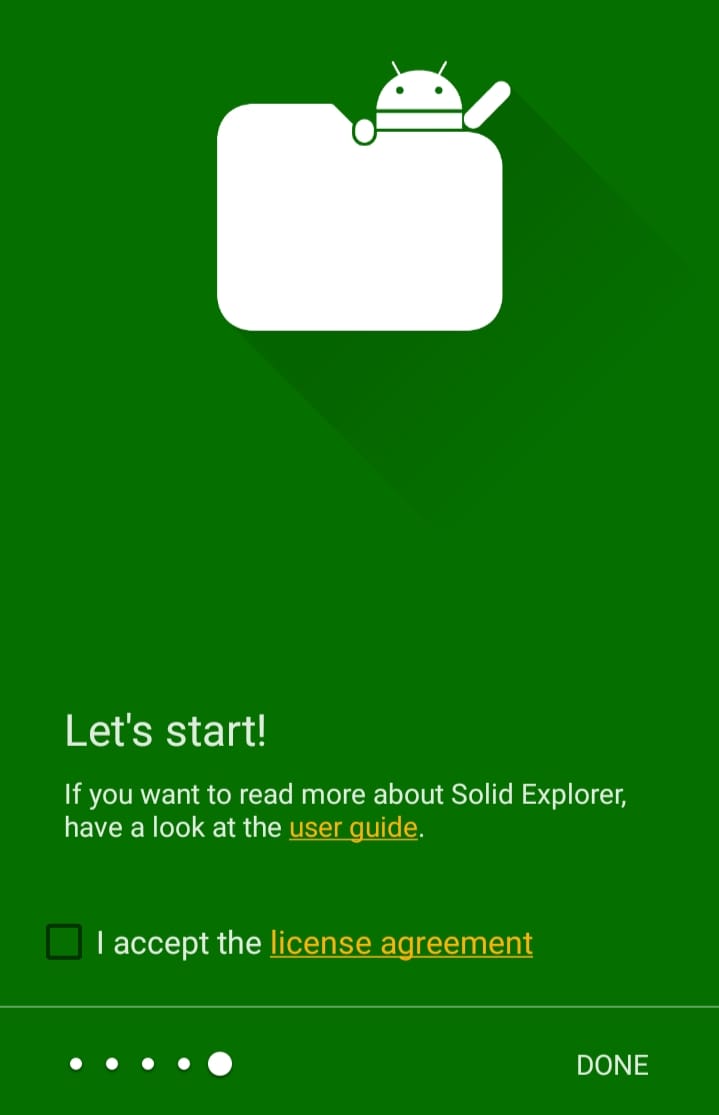 There are everything which we have heard about this application till now except its working. So how does it work actually. Let's check it out too
After you Download the application it will appear in your home screen.
Open the application and accept the terms and conditions and click on DONE.
Allow the application to access your files.
Now you can manage your files via Solid Explorer.
Moreover this application will help you to add extra file and you can easily make New file, New folder or even New cloud connection.
Now, let's do something for fun 🙂 – Make your cinemagraphy photo by using Zeotropic app.
User Reviews | Solid Explorer ?
"Feedbacks are must"
Yeah, we know that our viewers should have right see the feedback of any application or product. So I have attached  some reviews from people which are helpful.
Golden
" Awesome app! This application is a must have in your smartphone. I have purchased the full version and trust me it is worth it. I would also like to thanks the Developers for making this application free and also the making the pro version so cheap. It's not even a subscription for me 😂 "
Iex Schmid
"I have only two complaints –  
First it Can't grant me access to the private storage of some apps like Termux.This is something that other file managers application can do, and I'm a bit sad we can't do it here and not without root access, anyway.  Secondly I wish you could have more directories open in parallel, instead of just two of them. However, I would also say that these are two minor problems which I face, otherwise Solid Explorer is a must-have app and I love it.  "
Alex McCaffrey
"What an exceptional app. My friend suggested me to use this app fir managing my files and I tried, trust me this is such an cool app. I like it's features to sort the contents without any actual regards. Also it's ability to add Google Drive, Dropbox and other files, copy paste between the local and cloud drive makes my mind blew up. It's a keeper. "
Conclusion
To summarize, Solid Explorer is a File manager app which will help you to manage your file and will also save your time at a same time. It also comes with a backup option to provide extra safety. Your files are secured under this app, and you can even manage them through cloud devices.
If you like this article then "like" this article 😁 Also, share this with your friends who are looking to manage their files.