Suppose you don't know who you are? Where are you? What you have to do to survive? Then what will be your reactions? Indeed it is really tough to survive without any identity and if you want to experience this critical situation then you have landed at the exact place. Today I am here with another fierce surviving game NEO Scavenger Apk, offers you a quite different mission to complete.
NEO Scavengers is an RPG game in which you wake up in an unknown era and you don't know how to survive there. For your survival, you need food, water, weapons, and shelters. If you want to attain the all the special features of the game then you have to download the mod version of the game.
Here we will discuss the cool features of Neo Scavenger apk and how to download and install the game on your Android device.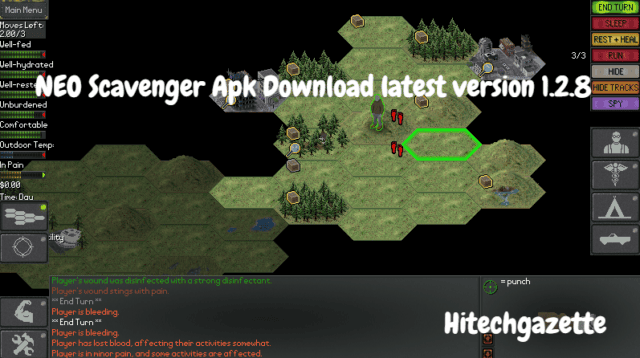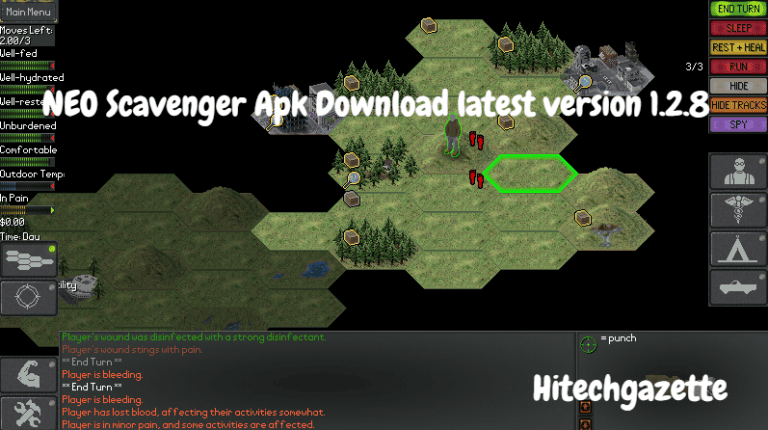 NEO Scavenger Apk: Survive without knowing who you are!
I think now you have bored to be the lone player on the unknown battleground and this time you want something unique. Don't worry folks NEO Scavenger offers you the whole new experience of mobile gaming. You have to survive on a wasteland long enough without knowing about yourself. If your character dies in the game then the game will end up for you. You have to take every move attentively to remain in the game. You feel thirsty, hungry and your body temperature will fall down due to the cold air but you have to survive.
NEO Scavenger apk: Salient features
Although NEO Scavenger is a PC game now the game is available for smartphones and tablets. But before downloading the game for your Android devices have a look at its important attires:
One of my favorite features of the game is that there is no XP, no levels in the game and to proceed you have to work on your strength.
Various abilities and quests are here to unblock.
Another best thing about the NEO Scavenger is that it offers you the facilities of crafting game also. You can create gadgets to protect yourself with available resources.
Different moves to take like Tackle, Lure, Demand surrender, Threaten and much more.
You will get realistic metabolism such as Obesity, thirst, hunger, sickness etc.
Nevertheless, the game features realistic inventory system and you have to arrange items in grid spaces.
The game comes with the haunting soundtrack.
NEO Scavenger: App Info
File Name: Neo
Version: 1.2.8
Required Android: 2.3 or more
Developed by: Blue Bottle Games, LLC
Content Rating: 17+
How to download and install the NEO Scavenger apk on Android
To download and install the game you have to follow few simple steps:
First of all Allow installation from unknown sources on your device. Go to settings> Security> Unknown sources, checkmark it.
Then download the apk file from the reliable apk site.
After it locate the downloaded file in the File manager and then tap on install.
The installation process will consume a few seconds and after finishing installation tap on the game icon in your app drawer to find your identity in the NEO Scavenger app.
Final thoughts
Well, these are the specialties of the Roleplaying game NEO Scavenger where you have to survive to know who you are. Hope you have gathered the required information via the post and if you liked it then pass it on with your close ones.
In case any query regarding the game then let us know below in the comment section. Also, share your experiences if you have ever played the game. For more updates stay tuned and keep reading.