Online games are the most prominent way to amuse ourselves and there are tons of games for recreating us. When things come in terms of online games who don't know the pokemon series. I love to play pokemon games and my kids also and now for your ease, a new simulator has appeared in the market to win the battles and also participate in various tiers of the games. Here in this article, we will discuss Pokemon Showdown and must have information about it.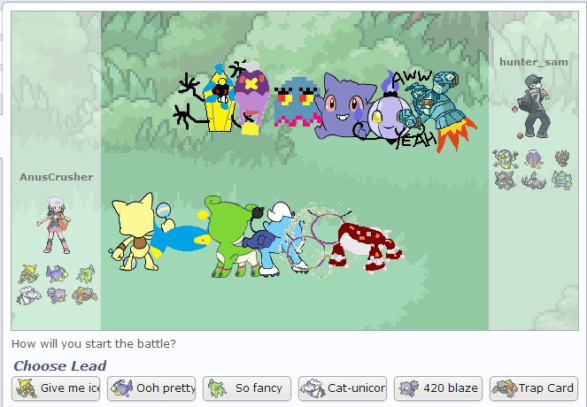 Pokemon Showdown Introduction
If you are a newbie and wanna play pokemon games then the pokemon showdown is a simulator which will help you to compete with your rivals in battles. Pokemon Showdown is the creation of Zarel and disclosed in October 2011 and later in July 2012, it was embraced by Smogon's official battle simulator. You can play with Pokemon Showdown online as it is a web-based programme and also supports all major browsers and you can also download it.
Like this, you can pay pokemon showdown on different search engines and if you wanna enjoy it directly on your PC then you can download it. Pokemon is especially generated for simulating the web pokemon games and for more favorable conditions during the battles. In short Pokemon Showdown is for your help and you can win with fewer efforts.
Useful commands of Pokemon Showdown
Here is a brief description of favourable commands which assist you on Pokemon Showdown.
Highlights
Highlights actually alert which appear on the corner of your screen and leave a message for you. You can select a unique word for these highlights so that you aware when people wanna connect with you.
Room
Room refers to some specific commands
Miscellaneous
These are the commands which are not in use frequently. In fact, these commands are used in specific conditions.
Teambuilder
Teambuilder is the most important part of the pokemon showdown and it allows you to make your team from scratch, With other players and lots more. Teambuilder guide will help you to build your team.
Battling
It is pretty simple to organize a battle on Pokemon Showdown. You can play a ladder game or you can provoke any specific payer to battle with you.
How to build A competitive Pokemon Showdown team
As we all know to participate in Pokemon Showdown, we need to build a strong team with competitive pokemon. So you need to take care of a lot of thins while choosing your Pokemon Showdown Team.
Here are the guidelines you have to follow to built Pokemon Showdown team
How to change the background of Pokemon Showdown?
Did you ever notice the amazing backgrounds of Pokemon Showdown on the PC of its users? Definitely, you also want to know that how you can get these colorful backgrounds. There are two types of background Wi-Fi and Weather backgrounds on PS. Here is a step by step tutorial to grab beautiful backgrounds.
Backgrounds
For grabbing wonderful backgrounds in Pokemon Showdown you have to install an extension initially. This extension is known as Stylish.
Stylish
Stylish is a great medium to create style sheets to modify the look of the Web page. For utilizing it for PS here is some themes for installing.
Step
Firstly you have to download Stylish and then resuscitate your browser and you will notice it right beside the URL.
It is time to go back the Pokemon Showdown and click on the symbol of stylish.
Here you will get the option Manage Installed Stylish and you have to click on it. After it, the interface of stylish will appear. Here you will find a code and you have to copy it.
Then an option Write New Styles will appear and from here you can customize your web page.
You have to fill http://play.pokemonshowdown.com/' in the URL box and just put the name of the theme you want to set up.
After finding your desired theme now its time to paste the copied code and hit the save button.
Now move to pokemon showdown and click on Enable on stylish for the desired theme.
How to Unlock Pokemon Showdown
Sometimes users face the issue of Pokemon Showdown account blocking and they could not challenge their friends in battle. so you need to follow the below link which let you know about how to get unlocked Pokemon Showdown.
How to Unlock Pokemon Showdown?
How does Pokemon Calculator work?
Do you know what equipment is liable to measure the speed of your pokemon and compare it for other pokemon? Pokemon Calculator is the device which counts the speed of your Pokemon. For checking, you just have to insert Pokemon's name, nature, level and hit the Exec button. And the pace of your pokemon and also the data of all pokemon's speed which are close to its speed will be displayed. Pokemon calculator permits you to affix the speed of your Pokemon.
Wrap Up
Finally, you got each and every information regarding Pokemon Showdown and when you battle in the gameplay of pokemon showdown these strategies and tricks will assist you. Undoubtedly Pokemon Showdown is a great way to easily win pokemon battles. It is really great fun to choose pokemon and build a team with them. So guys, enjoy more battles with this simulator and be the winner.
Still, any query regarding Pokemon Showdown then comments below and also share your experiences regarding this programme. For more updates please stay connected.