Few days ago I bought a new smartphone. All my photos, music, games and apps was in my old phone and the problem is that how to transfer all data in my new phone. Then a app helped me in transferring all my data. Wanna know its name? Shareit the most popular app for migrating data between two devices.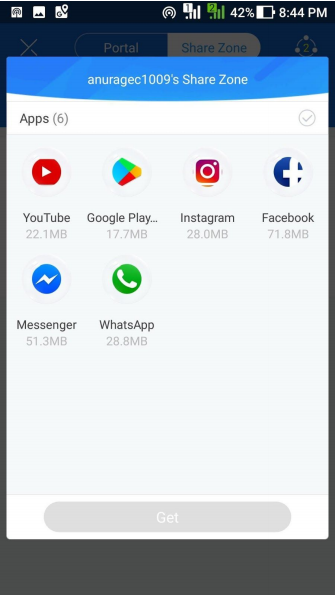 Shareit is a free application which migrate data from one device to another through Wi-Fi. Any type of files like photos, videos, contacts, apps, games and music can be migrated within minutes with shareit. It is the creation of Lenovo. All windows, windows phones, Android and iOS devices are compatible of this app.
Initially it was introduced in China on June 2012. Previously it was known as Anyshare. It is available in 39 languages. Now a days it is commonly used for sharing files. I really love it and if you want to be familiar with this just download it and enjoy its features.
Unbeatable Features of Shareit App
It is one of the fastest app for sharing files. Surely you would like to know the amazing features of this app. Take a sight below for getting more knowledge:
1) Fastest Medium of Transferring Files
One of the most promising feature of this app is its fast speed. Many people use Bluetooth for sharing files. Can you imagine, shareit is 200 time faster than Bluetooth.
2) Cross-Platform
Shareit acts like a cross platform in terms of sharing files.You can migrate files easily between:
Android and widows phone
Android and iOS
Android and PC
PC and iOS
3) Can Share Any Type of File
You can easily files with shareit, doesn't matter what is their type. It migrate all files like APK, Mp3 and Mp4 files and all documents files.
4) Easily Connect Your PC with Your Smartphone
The most advance feature of shareit is that it can connect your PC with your phone through Versa. This feature allows you to transfer files between multiple type of devices.
5) Wi-Fi Enabled
Another noticeable feature of this app is that you do not need internet for sharing files. With the help of local connection using in built Wi-Fi, you can easily share files.
After knowing about its features you would be curious to download this app. Although Shareit has promising features but no one is perfect. It also has some drawbacks. Here I  made a list of its pros and cons so take a look below:
Pros
Transfer of large files in less time.
Simplified interface for users.
No need of internet connection.
Cons
Not very good for low memory devices, they may be hanged with it.
If the files you shared are downloaded from untrusted sources, it can infect your device.
Thus you can analyse that shareit is the fastest and versatile medium for transferring data. I have tried to fulfill all your queries, still have any question? comment below, definitely you will get the exact answer…