CEO of Lead Funding, Victor Mitchell, Shares 3 Strategies for Scaling Your Business
When it comes to owning a business, every milestone is a success. You come up with your business idea, put it into action, build your business, get your first sales, handle the day to day obligations, and grow from there. Before you know it, it could be time to celebrate your first-year-in-business anniversary. While a first-year-in-business anniversary is definitely worth the celebration, it may also end up being the first time you take a moment to look up from your work to assess your business growth. Once you've found the business formula that works for you, it can be daunting enough to keep that system going day to day. The pressure is on to keep things rolling to cover expenses and operating costs.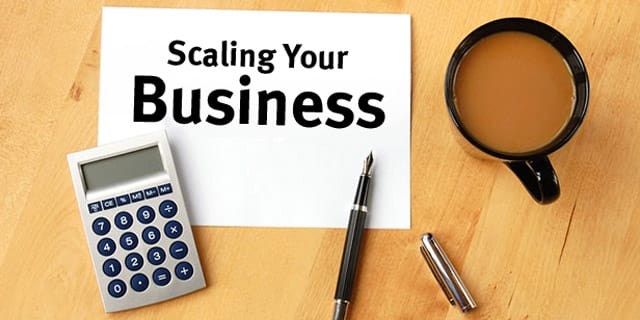 At some point, however, you may feel that your business has stalled. What happens when you need your business to grow? You may not have the extra time or resources to replicate your business. Plus, it can be hard to deviate from a system that is working to take a risk that may or may not bring growth. Victor Mitchell, the founder and CEO of Lead Funding, shares strategies to help bring about the growth goals that you'll need to begin to scale your business:
Strategies By Victor Mitchell for Scaling Your Business
According to an article on Fundable, this means you'll want to tailor your business or "create business models that generate higher revenues without adding massive costs and resources along the way."[1] At the most basic level, scaling means you take what works, and make it work on a larger scale. The pathway to a larger scale is the strategic part of this process. You'll have to determine what procedures you'll want to change or tweak to serve more clients or sell more products.
Make Sure Your Business Is Scalable
Take a quick inventory of all the components of your business that keep things running. When it comes to scaling, automation is best. You want to set up as many systems as possible that can do the operating work of the business. This may mean that instead of hiring a new person every time there is a new task needed, you may want to use a new software system instead. Many software systems have been created for the convenience of handling business operations, payroll, customer rewards, email blasts, marketing, and customer support. The costs of these over time will be far less than hiring human labor, plus it's more efficient, allowing you to increase what you can get done within your business.
Go Virtual
Make sure that internet technology is a vital component of your business scaling plan. Social media is a significant part of this. Your social media branding strategy can make or break how scalable your business becomes. Every company should be utilizing social media. With it, there is no limit to the number of people and potential clients you can reach. You can run marketing campaigns to tailor the type of audience you want to connect with. It also allows you to engage with people through content. Plus, one well-placed viral video or post could practically bring you overnight success. Your website is also a great tool to use when scaling your business. Use it to venture into the world of e-commerce or add membership services to your business model. Membership plans could grant clients access to premium content or products.
Create a Great Team
Some businesses are going to require real, human employees to get the job done. You'll want to make sure that anyone you hire is a major asset. This means that they need to be multi-talented and have various skills between them. They'll also need to be able to work well independently from you.
Conversely, you may not be able to afford to hire a team. In that case, outsource human labor tasks that you can't do or don't have time to do. There are many freelance websites with talented people ready to do jobs you need at low or affordable costs.
With these strategic and straightforward tweaks, you could quickly add more revenue to your business with less time and less stress.
About Victor Mitchell:
A serial entrepreneur, Victor Mitchell has successfully founded, acquired, and/or turned around numerous diverse business ventures over the past 30 years. His ventures include interests in finance, transportation, communications, technology, building supplies, real estate development and brokerage services.
Victor Mitchell is the founder and CEO of Lead Funding, a speciality lending organization that provides innovative private financing solutions for homebuilders and developers, reducing their red tape and speeding up loan decisions.