Although there are numerous means to earn money but earning online is the norms of today's technical era. Did you ever earn via mobile apps? If you didn't then be ready to earn through these simple and quick ways. There are multiple money-making apps and you can earn easily with them. Among all Swagbucks and iPoll are two most downloaded money-making apps and here we will discuss which good one is a good option to earn online.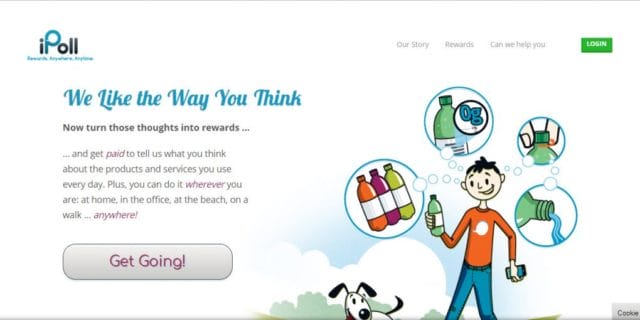 What is Swagbucks?
Swagbucks is a website like Yahoo and Google and you can make it your default search engine. Swagbucks provide you numerous online activities and you get rewards by completing them. Even you can earn while you search through Swagbucks.
What Is iPoll?
iPoll is a market research based money making app and you have to do a survey for earning rewards. iPoll works according to your interest and gives you tasks which suits you the most. It also aware you of the duration of the survey and rewards you get in return of.
Swagbucks Vs iPoll: Sign up Process
Sign up the process of Swagbucks and iPoll is pretty simple. For signing up of iPoll you need to create a password and confirm your email. After that, they will ask for your basic information for knowing about your interest. In Swagbucks, you can sign up to visit their official page or through facebook account.
Swagbucks VS iPoll: How to earn rewards
Swagbucks: By Downloading Swagbucks you can earn unlimited no free gifts and rewards. Still, 15+ million users earnt over $500 million in free gift cards! already. On Swagbucks you can easily earn rewards by watching videos, shopping online, taking fun surveys and more.
Earn towards free gift cards by:
– Watching fun videos
– Shopping top eCommerce sites
– Answering surveys
– Exploring & Discovering online deals
– Shopping local deals
– Searching the web
iPoll: ipoll is one of the best and online money making app. The iPoll offers you free rewards – gift cards, airline credits, and more. You can earn rewards on Ipoll by sharing your opinion about the products you buy.
You just need to complete the iPoll task to earn the free rewards. These tasks includes visiting a store, taking pictures and testing products. The more missions you complete, the more rewards you will get.
So these are the best Online money making app comparison review. Both the apps available to download on Google play store to download free.