The excitement level of all the football lovers is going to be higher and higher as the FIFA World Cup 2018 is reaching on its peak. When the word Football comes in mind then the images of many legend players strike in my mind as i am a passionate lover of football. Football is not so simple to play as its look, players have to struggle a lot for making a goal.
It is the time of the starting of FIFA world cup so i am really excited to write down about the legend stars of football history. Here i will present a list of top 10 all time highest goals scorer in world's soccer history. World cup soccer is the hot potato of current days so i think it is the best time to know more about football stars. Just take a look below to dive into the life of your favorite stars.
World's Highest Goal Takers In Football History
Finally its time  to get more information about the stars of football history. Take a look below for getting more information about Top 10 Goal scorer in world soccer history.
1) Josef Bicon
Now its time to know about highest goal scorer in entire football history. Yes, Josef Bicon the man who scored 805 goals in his football career.He was born on 25 September 1913 in Vienna,Austria Hungary. He was the second son of their parents and his father František was a football player too. Bicon's father was expired when he was too young and he led his life in poverty. You can assume his condition by this factor that he used to play football bare footed as he didn't have money for buying shoes.
At very younng age of 12 he started to play for  Hertha Vienna junior team. He was a legend so he was noticed by Rapid Vienna a big name of that time and got a chance for playing the club.It was the starting and after it he never looked back and became a brand. He was a amazing player who could run 100 meters in just 10.8 seconds. He also had the ability to make a goal with all the two feet.
He started playing for Austria on 29 Nov 1933. He also gave his services to Czechoslovakia ,Bohemia and Moravia. After playing he also served as a coach Belgium and Tongeren teams.Some of his teammates were jealous with his popularity and they used to called him Austrian Basterd .
He was died in 12 december 2012 due to heart dieases. But he always remembered for his passion and skills which made him immortal in football history.
2) Romário
I put Romario on second position as he scored 772 goals which was the second highest score ever made. His full name was Romario De Souza Faria. He was born 29 January 1966 in Brazil. Romario started playing for Brazil in 1994 and grab the position of player of the tournament and got the FiFA Golden Ball.In 2002 he was selected for FiFa World Cup Dream Team. At club level he played for PSV Eindhoven, FC Barcilona, Flamengo and  Valencia and for Vasco and Fluminense.
Romario played 1990, 1994, 1998 and 2002 world cups. His last game was for Brazil. He also served as a coach. He got retired on 5 February 2008 both from playing and coaching. This was very unexpected thing for his fans as he retired from playing as well as coaching. Everyone was expecting that at least he would give his services as a coaches.
Romario was the best striker of his time. Although his life was full of controversies like all celebrities but we can't deny his achievement. He was also elected as the Chamber of Deputies on the Brazilian Socialist Party in 2010 general election. In 2014 he was chosen as the Brazilian Senate with highest votes ever. Thus Romario performed well as a player and as a politician too.
3) Pelé
Edson Arantes do Nascimento was the full name of Pele and he was born on 23 October 1940. Pele is a Brazilian footballer and considered as the  World Player of the Century by the International Federation of Football History & Statistics (IFFHS). Pele also grabbed the position of Athlete of The Century. Still, he is on third position as a scored 767 goals in his entire career.
Pele started his career at the age of 15 and got selected in Brazil national football team at 16. His was only player who won three world cups in 1958, 1962 and 1970. During his club career he played for Santos and New York Cosmos. He was known for his variety of attacking skill and dribbling  skill. Pele was considered as the National Football Hero of Brazil and also known for improving the condition of the poor. Pele is just not a name, he became the brand and has been a worldwide Ambassador for football.
In childhood, pele led his life in poverty and he worked in a Tea Shop for earning extra money. He was not even in the condition to afford a football so he stuffed a sock in news paper and tied it with grapefruit string and play with it. Pele had multiple affairs and got married three times and has many child.
In 1995 Pele grabbed the position of Extraordinary Minister for Sport and he passed a law for reducing corruption in Brazil Football Team which was known as"Pele Law". In short i can say that Pele's contribution for football are countless and i can't explain all of them. He is one of the legend player ever.
Ferenc Puskas was born in Budaspest (Hungary) on 2 April 1927 . His full name was Ferenc Purczeld Biro. He scored 746 goals in his Football carrier which listed him in legends player in football history.
He initially started his career with Kispest because there his father was giving his services as a coach. He played his first Senior Match for Kispest in 1943 and here he got nick name "ocsi". He was declared the top goal scorer of 20Tth Century by IFFHS. In 1952 again he considered as  Olympic Champion and he take The Hungary in the Final of 1954 world cup.
Four times he grab the position of Top Goal Scorer in Hungrian League and also had the position of top scorer in Europe. In 1958 he moved to Spain and played for Real Madrid. After serving as a player he played the role of a coach and he gave his services to  Panathinaikos. During his coaching the team lost the match by 2-0 and he was dismissed from his position. But again in 1993 The Hungarian Government gave him charge temporarily for Hungarian National Team.
Puskas also awarded as the Best Hungarian Player and even FiFa launched a award on his name FiFa Puskas Award. On 17 November 2006 he took his last breathe in Budapest hospital as he was suffering from Pneumonia. In Budapest his statue was made as he was the star of Hungary.
5) Gerd Müller
Let's talk about the another legend player in football history known as Gerd Muller. His full name was Gerhard Muller and he was born on 3 November 1945 in Nordingen, Germany. He scored 735 goals in his career. Muller started his football journey with  TSV 1861 Nördlingen as it was his hometown club. And later in 1964 he stuck up with Bayern Munich where he meet the future stars.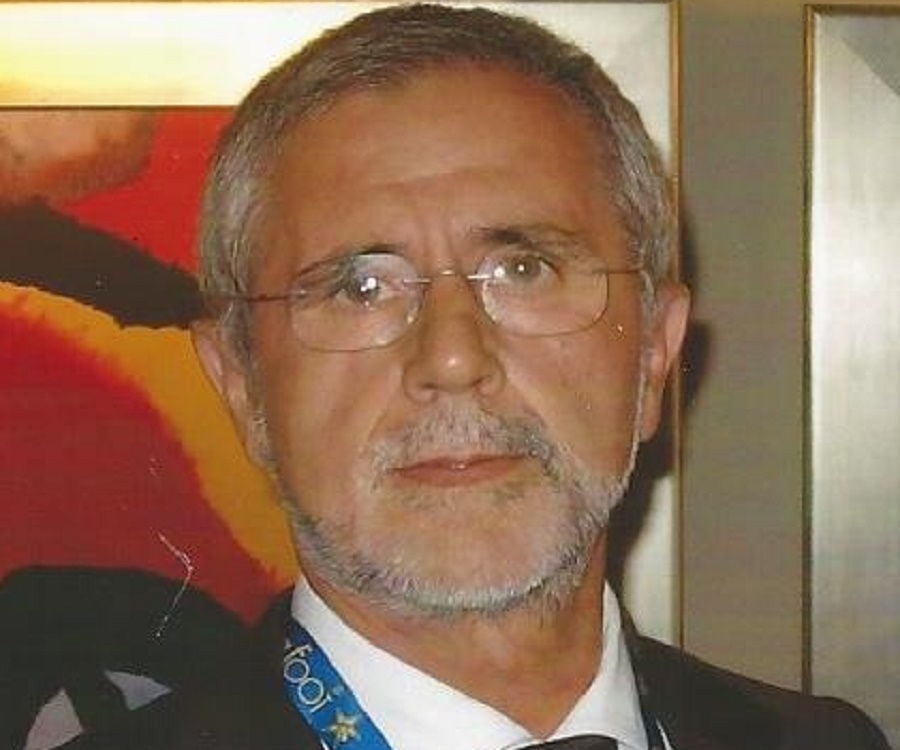 four times he got victory  in German Championship and European Champions Cup three times. Also won International Cup one time. 1970 was the milestone in his carrier as he was declared the European Footballer Of The Year. In 1970 FiIFA World Cup he got the Golden Boot as he scored highest goals. In 1974 world cup he grabbed four goals for his team. In European  Player of the Century Election he placed on ninth position.
Muller played 62 games for Germany and hit the 68 goals. Mullar's international career got finished in 1974 with the triumph of 1974 World Cup. He made 10 goals in 1970 world cup and 4 goals in 1974 world cup, these total 14 goals helped him to grab the position of highest world cup goal scorer. His record was broken by Ronaldo in 2006.
In 1982 he got addicted of alcohol and his teammates convinced him for getting treatment in a rehabilitation center. After coming there he served as a coach at Bayern Munic. Of course Muller was a legend player of his time and his achievements are immortal in football history.
6) Cristiano Ronaldo
Hey its time to discuss about one of my favorite football player Cristiano Ronaldo. His full name is Cristiano Ronaldo dos Santos Aveiro . His was born on 5 February 1985 in Funchal, Madeira, Portugal. He scored 672 goals for his team.
Initially Ronaldo played for  amateur team Andorinha. in 1997 when he was of 12 he stuck up with Nacional. At the age of 14 he moved Alcochete for joining The Club's Football Academy. Ronaldo had the great enthusiasm towards football so he convinced his mother for dropping the school for one year. Once he threw a chair to his teacher and displaced from the school. After one year he had to face another bad luck as he was suffered from the Racing heart, a diseases due to which he could not play football. But fortunately with the help of a operation he got recovered and again started his training.
Ronaldo plays for Real Madrid a Spanish club and Portugal National Team as a forwarder. Ronaldo is a very popular name and considered as the best player of the world. His achievements are remarkable and he is the first European player who grabbed the  European Golden SHOES award four times. With his excellence he achieved 26 trophies. In official matches Ronaldo scored the highest goals at is a record. when he was only of 23 he crowned with the FIFA World CUP player of the year.
In 2015 Ronaldo declared the Best Portuguese Player as he scored 84 goals in 151 matches. During his captaincy Portugal won Euro 2006 and it was a major victory ever for Portuguese.In 2016 and 2017 he was declared World's Highest Paid Athlete by Forbes.
Besides as a footballer Ronaldo also played a role of great human being and a social worker. Ronaldo has donated a big amount for several charity organisations. He also started a Selfie App for helping Save The Chidren foundation. Thus i can say in a very young age he achieved remarkable position and it is a inspiration for upcoming youths.
7) Lionel Messi
Lionel Andrés Messi Cuccittini is known as Messi, the another legend player who scored 643 goals which ranked him on number seven position. He was born on 24 June 1987 in Rosario, Argentina. Messi plays for Spanish club Barcelona and Argentina National Team. Like Ronaldo he has crowned as the world's best best player.
Messi won 32 trophies during his professional career with Barcelona. Massi scored most official goals which is a record.
In his childhood Messi had Growth Hormone Deficiency diseases. When he was of 13 he moved to Spain for joining Barcelona and this club took charge for his treatment. Messi started his competitive career at the age of 17 in 2004. At the age of 22 Messi grabbed the Ballon d'OR and FIFA World Player of the year awards. The 2011-2012 was mile stone campaigns in his career as he set a record of most goals scored in a single season and in 2012 he grabbed the position of Barcelona's ALL Time Top Scorer.
He made his senior debut in 2005 and considered the youngest Argentine player for FIFA World Cup. He played the role of captain for Argentina Team from 2011 and during his captaincy Argentina got chance in three consecutive final: 2014 Wold Cup, 2015 and 2016 Copas America.
In 2016 was decided to take a retirement but on 12 August 2016 he changed his decision. On September 2016 he again came back for his team. In 2017 he was suspended as he insulted a referee. on October 2017 Messi made A Hat-trick that led his team to world cup  qualification.
Messi ia a great footballer as well as he gave his time and money for several charitable organisations. Messi donated for United Nations Children's Fund as during his childhood he faced a serious diseases. In 2007 Messi started his own charitable organisation called Leo Messi Foundation for supporting health care, education for the poor children.
In brief i can say that its not easy to be a legend but with great enthusiasm and dedication one can be like Messi. Messi is a star of football and the hero of football lovers.
8) Ferenc Deák
Now i am going to present the brief description about another star footballer of his time. He made 576 goals for his team. Ferenc Deak born on 16 January 1922 in Budapest, Hungary. He played for  Szentlőrinci AC, Ferencváros and Budapesti Dózsa and played the role of striker for his teams.
On national level he played for Hungary. Ferenc Deak died on 18 April 1998 in Budapest. Although i want to share more information about him but unfortunately no more information available about him. But he is on eighth place in world soccer history.
9) Uwe Seeler
Let's talk about the greatest player of Germany Uwe Seeler. He was born on 5 November 1936 in Hamburg, Germany. During his club career he played for Hamburg SV and As national career for West German National Team. Uwe's first match was in  when he was of 18 years. Later got offers for joining from Italian and Spanish club but he never left Hamburg. He made 575 goals in his career.1954
In 1960, 1964 annd 1970 he was declared German Footballer Of The Year. Seeler spread his charm in four FIFA World Cups: 1958, 1862, 1966 and 1970. He appeared in 20 world cup matches and creat a record which is not yet broken. Seeler also has the credit of making at least two goals in all four World Cups.
He passes his services as a President of Hamburg SV club for Two and a half years. He resigned from Hamburg SV due to a scandal but he was not responsible for that scandal. Seeler was hugely popular for his honesty and humble nature. In 1972 he got the opportunity to be the captain of German National Team.
Seeler was also active in Film Industry and he played the role of a comedian in Willi Manastar ges The Whole Thing, a German Sports comedy film.
In short i would liked to say that Seeler was the star footballer of Germany and legends live forever as they play or not.
10) Túlio Maravilha
Last but not least, finally its time to discuss about Tulio Maravilha, the Brazilian footballer.His full name was Túlio Humberto Pereira Costa. He was born on 2 June 1969 in Goiania, Brazil. Like Seeler he made 575 goals in his entire career.
Tulio represented himself as a forwarder for Brazil International Team. He was associated with many clubs like Goiás, Botafogo, Corinthians, Vitória, Fluminense, Cruzeiro and Vila Nova. It was his golden period when he was playing for Botafogo as during this period he was declared Brazilian Top scorer three times by winning  1995 Campeonato Brasileiro. After this victory he started playing for different clubs and never played more than one season for the same club.
In 1995 during Copa America he was blamed for a controversy and after that time he left Brazil International Team and never played for it. Tulio ptlayed 15 matches for Brazilian Team by making 13 goals and The team never got defeated while Tulio playing for the Team. In 1995 he was considered as the Brazilian Season Scorer.
Tulio is a fun loving person and he likes  Mickey Mouse and Disney. Tulio is known for his excellence and he is on the 10th number in soccer's history.
Well….how's the above description and did you like it. In a nut shell i can say that every player has his own speciality and no one should be compared with each other. They all are the role model of all football lovers and mine also. Was this article informative please give your feedback because without your reaction i am unable to find out any shortcoming.