There are several types of games available to play online but among of them Puzzle games are most trending games. Everyone wants to enhance their knowledge in each moment. At the time of playing games humans also wants to exercise their minds. Puzzle games are best for curious people.
I am gonna discuss about some popular puzzle games for stretching your mind. These games are the combination of challenges and pleasure. So before downloading the games take a view on their features.
1. Bubble Shooter Game
Bubble Shooter is a match-3 game introduced by Taito in 1994. Later it was released by Absolutist in 2002. Bubble Shooter is single player video game and you can play it on and android, IOS, Mac OS, Palm OS and pocket PC.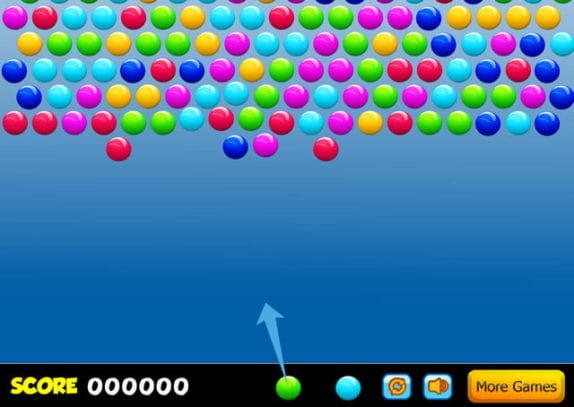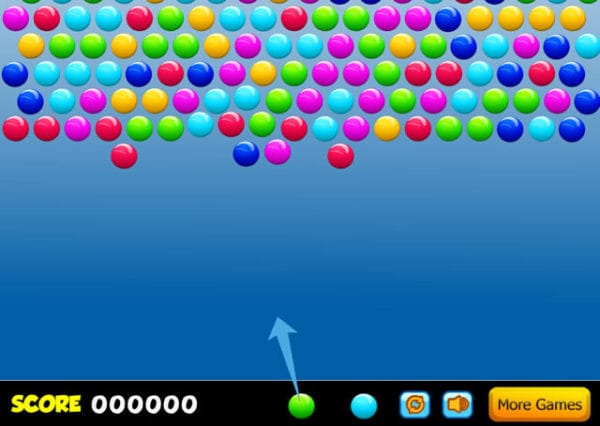 You have to make three or four groups of colours for clear levels. This is a free game and considered as the most addictive bubble pop game. All age groups enjoy this game. Bubble Shooter is popular all over the world and known as a funny game with puzzles.
In this game you have to find out cute dragons who are hiding in the bubble jungle. As you make more matches you find out more dragons. With proper use of props you easily clear levels. By clearing levels you get stars.
Features of Bubble Shooter Game
All you want to know its amazing features before downloading it. Take a look below before going through:
500+ levels full of challenges to train your mind.
Game is loaded with strategy which makes you more happy.
Various kind of sweet candy bubbles.
Smooth shooting experience.
High quality graphics.
  2. Sudoku Game
Everyone love to solve riddles and when you solve puzzle with numbers, it become more interesting. Sudoku is a number puzzle game. You have to complete number grid by using numbers 1 to 9. Every number occur single time and like this you can fill rows and columns.
Sudoku is declared one of the mind teaser game. Sudoku is very popular in America. People of all age groups solve number puzzle online. This game improves your logic power. Children, adults, house-wives, businessmen and many more addicted of this game.
Features of Sudoku Game
Brain challenging number game.
Sudoku become more harder as you play.
Need to apply advanced strategic logic.
Clear graphics with multiple games.
3. Candy Crush Saga
Another puzzle game Candy Crush Saga is world's most popular game played by a large number of people. It is a match-three puzzle game and also known as one of the most addictive game ever.
Candy crush saga was developed by the King on 12 April 2012. King released this game for Facebook on initial level. You have to make the three matches of same colour and then by bursting they replace with new one. For power-ups you have to make the matches of unique candies.
Candy Crush Game board comes with different goals and you have to complete them with certain moves and fixed time. It is a free online game but for clearing toughest game boards you have to buy some special actions. You have to pay for them.
Eye-Catching Features of Candy Crush Saga Game
Take a sight below before enjoying this game:
Colourful candies which makes the game more enjoyable.
Full of levels with different challenges.
Unique game rules.
Attractive game board.
You can invite your Facebook friends for playing this game.
4. Monument Valley Game
Hey, did you ever help someone to find out his destination? If you didn't do this, this is a golden opportunity for you to help someone online by playing a puzzle game. Monument valley is a puzzle game in which you help to a Princess for finding out her platform.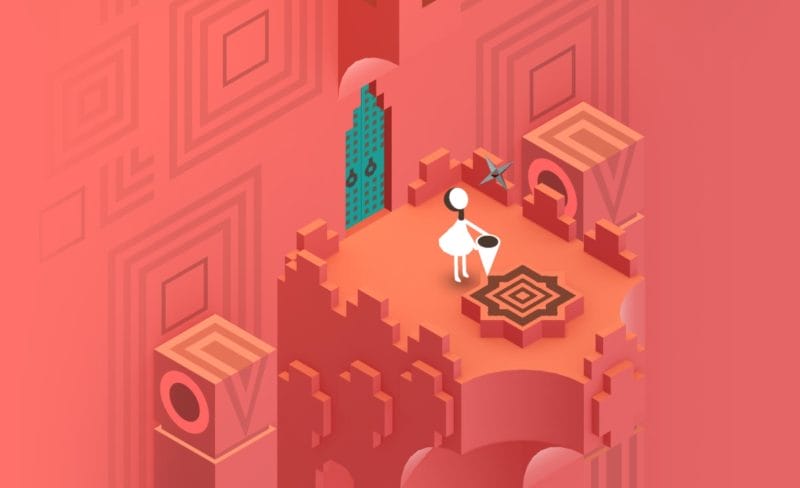 Monument Valley was created by Ustwo games and released on April 3,2014 for IOS and On May 14, 2014 for android devices. Later on April 30, 2015 it was developed for Windows phone.
In this game Princess Ida travels through mazes by facing different obstacles and objects. Your object in this game is finding hidden objects for leading Ida to her destination. The game has ten levels with unique mechanic. Player have to pass through moving platforms, bridges and pillars.
Interesting Features of Monument Valley
Before helping princess you must know the unique features of Monument Valley. Here are some features below:
With beautiful palaces and temples full of illusions.
Easy to play game for everyone.
Unique soundscape and more enjoyable with headphones.
The game can be synchronized on all your devices.
 5. Word Scapes
Now gonna talk about one of my favourite game Word Scapes. This is the crossword challenging game with full entertainment. I bet you never find a boring moment while playing this game.
Energise your mind by reaching on wonderful platforms of Word Scapes. There are thousands of cross word puzzles to enhance your vocabulary. At the starting of the game you have to easy puzzles but at by the process of game it become more tough. Really interesting game for crossword puzzle lovers and about 10 million people play this game.
Features of Word Scapes
With more than 3700 puzzles.
With different categories like forest, canyon, winter etc.
You can share your achievements with your Facebook friends.
You can buy coins for solving puzzles.
Well…I pointed out best puzzle games for your mind stimulation but there are many more games available. If you want to share your experience of puzzle games, comment us below. And if you have any query regarding these games, don't be hesitate for asking anything…..