With the increasing trend of people watching movies & TV shows together, Watch2gether was gaining the upper hand over Netflix watch party and Amazon watch party.
However, it was fun till it all lasted.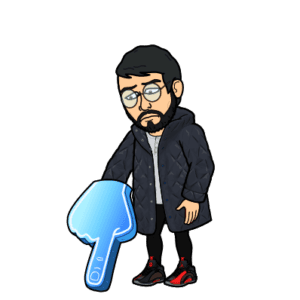 Now, watch2gather is getting blocked in different parts of the world.
And once watch2gether is gone, you would be left with only paid options. But don't worry, even if the website is gone from the internet, you'll always have specific watch2gether alternatives.
Therefore, in this post, I'll share some websites that can replace watch2gether, Netflix & amazon altogether. Let's get started:
Watch2Gether
Watch2Gether is a free and easy way to watch videos with friends. It works on the web, so you need to fire up a browser, visit the website, and start watching. The chat works with YouTube, Vimeo, and Twitch.
Creating an account is required because it's a real-time platform. It is possible to sign in with one of the following: Google, Facebook, or Twitter.
Watch2Gether has some handy features like filters that make it easier to find what you're looking for, and they've also got a decent amount of customization when it comes to chatting boxes (colors, etc.). They also have a playlist feature, so you can add as many videos as you like without having to keep switching between tabs/windows!
Sync-Video
Sync-Video is a free website that allows you to watch videos in sync with friends.
With not just limited to YouTube videos, Sync-Video is easy to use. You simply need to create a room, choose the video you want to watch, and share the link for your room with your friends. Then you can all enjoy watching the same movie together.
Sync-Video is an alternative to Watch2Gether because it lets you watch videos with friends while chatting and syncing video playback.
StreamParty
StreamParty is another Watch2Gether alternative to watching videos together with your friends online. First, you need to share a link with your friends and start watching YouTube, Vimeo, or other websites' trending videos together in real-time. After that, you can chat with them and get suggestions on what you should watch next. It also helps you see who's watching so that you won't wonder why they are not responding to your messages.
You can use the service from anywhere without any account requirement, which makes it easy to use for everyone. The website also lets you enjoy its services without any cost to use it free of charge.
TogetherTube
This is another free platform that allows users to watch videos and listen to music when apart but wish to enjoy those moments together. Just like Watch2Gether, you can open a room and invite your friends. First, you need to find the video that you want to watch. If it is on YouTube, you can search for the video directly on TogetherTube. If it is not on YouTube or if you're going to use Vimeo or Dailymotion as the source of your video, you need to copy-paste the link of that video in the box provided for links.
You will receive a URL once all those steps are completed and shared with your friends that they can click and join the room where they will be able to watch videos together even if they are thousands of miles apart. Users also have access to a chatroom to discuss their thoughts about the videos being watched.
Rave
With Rave, you can watch movies online with your friends on iOS or Android in a way that's never been done before. People come together at raves to discuss the media they enjoy. You can watch movies, shows, live events, and much more.
WatchPubs
Watchpubs is an excellent alternative to watch2gether. The site has a simple interface that allows you to navigate easily. In addition, you can stream together with your friends online and use the chat feature on the website. The site has two versions, i.e., free and premium versions (paid). You can get more features in the premium version, such as no ads, media library access, and much more. However, this website is not very popular, and also sometimes it faces errors while loading; however, it is a good choice if you are looking for some alternatives to watch2gether.
MetaStream
MetaStream is another excellent alternative to watch2gether. The website offers a similar service to watch2gether, but its features have some differences. For example, you can use MetaStream to stream videos on desktop and mobile devices for free. This site also allows you to connect with others worldwide and enjoy watching videos together from different devices, including tablets and smartphones.
You can invite your friends or family members using a unique link that will connect them directly into your stream room or through your personal email address book if you have connected this with the site. In addition, you can chat with them while watching online videos together; however, in order to start streaming media files on this site, you will first need to register as a new user before gaining access to its broad range of services and features. Like watch2gether, MetaStream supports YouTube clips and video files from other websites such as Vimeo and Reddit.
5Movies
Last but not least, 5Movies is another stream2watch alternative site you can use to watch the latest movies and TV shows together. Not just that, it allows you to watch YouTube & Twitch videos with people online. Apart from this, 5movies comes with support from online streaming platforms such as Netflix, Hulu, HBO, Amazon Prime Video, and torrent sites.
This website provides you with the same features and functions provided by watch2gether. Furthermore, it also allows you to watch movies in different languages and subtitles of that language or any other language as per your need.
Final Words
So, these are some of the best watch2gether alternatives you can use to watch your favorite movies and tv shows with your friends & family.
That's all for now.
If you're facing any problems getting access to either of these websites, do let us know in the comments section below.