Just like Thanda Matlab Cocacola (Cold means cocacola), there was a time when super mario was counted as a video game. Ahh! This brings Nostalgic memories of mine. Nintendo is one of the actual hero from that time to today's world with lot of innovative games such as Zelda, Dunk Hunt etc and Nintendo PlayStation.
Do you know this year, Nintendo playstation sold for $3,60,000 to pets.com owner and click here to check official cnn news on it.
Just like me, if you are die hard fan of this games and want to play them but doesn't own a Console then we're here for you 🙂
No, we'll not going to gift you a Console 😉 but surely tell you a method through which you can play these games. Want to know How?
Presenting you Top 10 3ds Emulator – Nintendo 3Ds Emulator that will help you to
I am sure if you are a gamer you definitely know what is Emulator and here, 3Ds emulator will help you to play games like zelda, pokemon on your pc and android device without using console. Isn't that great?
Before moving forward, if you want – you can checkout BNSF emulator too that shares everything about railway events, hotel details, truck drivers, pick and drop shipment location, and even to get notification about railway shipment.
Top 10 Dreamcast Emulator to Run on Windows 10/8.1/8/7, MAC & Android
A Little History About Nintendo 3Ds Console
Nintendo 3Ds console was launched back in 26 Jan, 2011 but with in the time frame of 6 month, this product getting its down fall.
& Once, Nintendo 3Ds console was released officially, it was hit till now.
Let's check out 3ds emulator one by one:
10 Best 3ds Emulator for Android and PC
1. Citra
Talking about Citra, this Emulator is designed for PC. Citra works with windows, mac and linux. This Emulator is user-friendly and easy to use. The 3D graphics will add extra excitement among the user.
Not only this, but the high resolution of Citra is much higher than other Nintendo console. Citra, which was launched for its audience on 2015 was actually a trial to estimate its worth. The features of Citra are well praised which include games at 60 fps, high resolution and many more.
When I said high resolution, I mean it! You feel like playing a game in Xbox. The reason why we put this Emulator at our first category is "Its ability to provide different modes to visualizations via two various screens".
Additionally, You can use touch scree feature or click justify click and can even use your mouse at per your needs. Citra supports Operating system of Windows 64-bit. Furthermore, it also works support great with the graphic card on which OpenGL 3.3 or above.
2. DeSmuME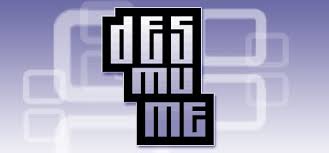 This Emulator is one of its type and is designed to run in a operating system of 32-bit. The 32- bit operating system are rarely support by many emulators. The pronunciation might be a little hard but the Emulator is great. Furthermore the game is also capable to run some commercial games. Earlier the user complaint about some bugs while playing the game but later the company launched some updates the cure the problem.
Read More: Get Free Gems in Brawl Stars
3. R4 3ds Emulator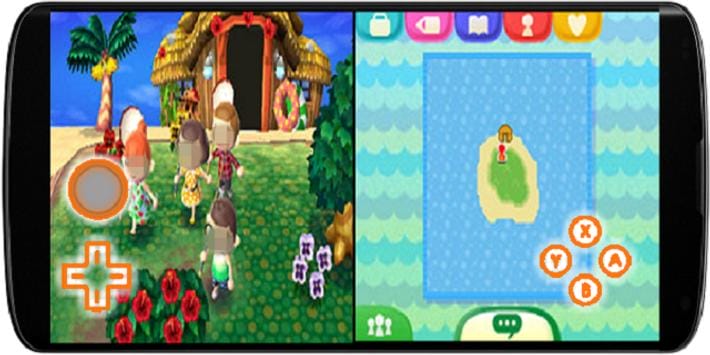 Talking about the next Emulator, this Emulator is able to play most of the Nintendo games except the Latest Games. R4 3ds Emulator have a lot of benefits like playing in good fps, great graphic and many more. It works with graphic system and then exercise the games of console 3DS. To clarify more you can play Nintendo game without the help of console. If ypu are someone who love to customize his/her own games and Control you can do it here.
4. NO$GBA

A well known 3ds Emulator for PC, NO$GBA is free of cost software. But you have to pay certain amount of money to upgrade its latest version.
Review of NO$GBA on Reddit.
"I'm so happy to see No$GBA still running. I have fond memories of trying to get No$GBA to run so I could play the Japanese rom of Pokémon Silver before it was released in the states."
5. Pretendo NDS Emulator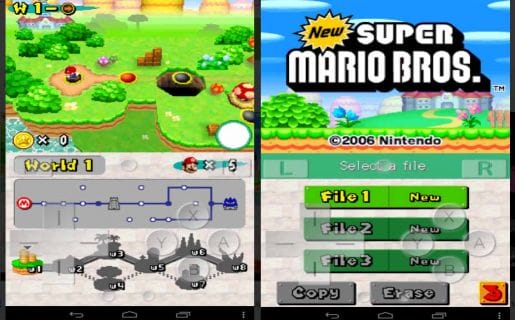 Pretendo NDS Emulator is an Android Emulator which is also popular among gamers. So, if you are someone who doesn't own PC, you can actually play one of the best game of Nintendo game in your Android phone and tablets. Furthermore, this Emulator allows you to access ROMs in .rom, .ds, .zip and .rar format.
But Here is an important thing to remember: Pretendo NDS Emulator doesn't come with any ROM and you have to purchase these ROM legally.
Additionally, the Emulator is easy to handle and anyone can access to it. Even, you can change the settings and controls according to your need. Also, this Emulator provide you virtual buttons like PS vita Emulator.
The benefits of this Emulator is your developing data of game will automatically saved. Also, one hack for our viewers is you can increase the high speed by disabling the sounds and graphics.
6. Drastic DS Emulator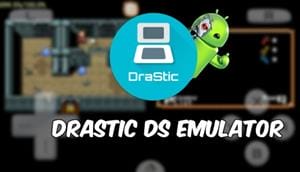 This is one of the most famous emulator of 3DS Emulator which is able to play Nintendo games for Android.
Furthermore, the popularity of this game is because of it have made the playing of Nintendo game quite easy. Also, the frame rate and graphics are quite amazing which adds extra willingness of gamers to use this application.
Due to these all features, this Emulator never goes out of fashion and gamers love to use it. Some of benefits are
it supports both software and hardware,
assist Google drive,
fast forward features and
many more.
Additionally, this Emulator support many games and a player is eligible to select his/her games. Guess what? You can even select the configuration of the game, change design and style of your screen.
You know what, few Emulators gets freeze after using split screen and opening other applications while playing but this thing doesn't happen with Drastic DS Emulator. You can easily switch screen and even open more than one game at a time.
Also, this Emulator provide you to access and change the configuration of the settings and controls. Even more, you can attached DS Emulator with Google play and can easily save your data and game.
This emulator have over 1 million plus download and have 4.5 rating. You don't have to worry about the size because it is quite small.
This application is not free and requires payment to Install and use.
Some of the reviews of this app are –
Abigail Moore
"Best $5 I've ever spent. I came in wanting a new way to play Animal Crossing on my phone, since my phone can no longer support Pocket Camp. I got that and so much more. Pokemon ROM hacks, Mario Kart, Professor Layton, Nintendogs, Pokemon Mystery Dungeon, Tetris DS etc. This has extended both the life and use of my phone for probably several years. Only complaint is a stylus is required for some games like Rhythm Heaven to run perfectly. Being able to move the buttons is a lifesaver."
7. 3DMOO 3ds Emulator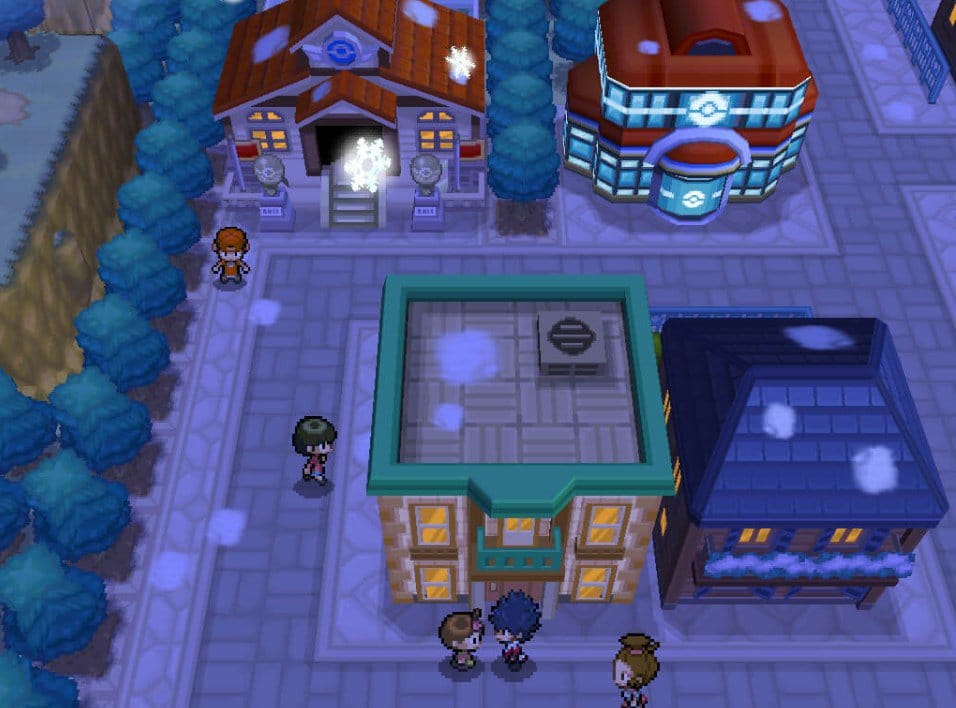 A very experienced DS Emulator develop 3DMOO. If you are looking to download this Emulator you can visit the official site GitHub.
Unfortunately, the Emulator can't be install this Emulator. This is because this Emulator gets a lot of criticism from people and receive several complaint. But it is true that this is amazing Emulator for working in Windows and Linux.
8. iDeaS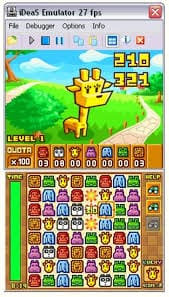 This Emulator is made for PCs with OpenGL. It is a free app and you can download this app through their website. This Emulator supports some of the best Nintendo games like Peral, SuperMario 64 DS and Pokemon Diamond. The company Lino develop this game. The quality is improving as per the new updates.
9. AseDS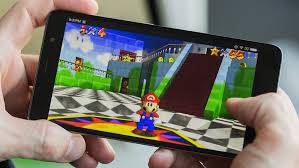 This Emulator is the newest Emulator of Nintendo 3Ds Emulator for Android in market. It comes with some of the amazing features like custom layouts , screen display options, and some of other tweaks which are responsible for the clean and smooth functioning of the games.
10. NeonDS
One of the 3Ds Emulator for PC and it works fine with Windows. You can play best commercial games in this Emulator. You can even download this Emulator from its Official website.
Conclusion
These are the top 10 best 3ds Emulator for Android and PC which works exactly fine with Nintendo game. You can play some of the best games in your device. If you like this article and want to give some reviews feel free to comment us down in the comment box. Also, share this article with your friends who are looking for Working Emulator.