When you go over to the internet, you would end up finding countless games.
The number is so big, you might even get confused with which one to play.
So, for newbie gamers like you, there's an unofficial classification of these games – AAA games.
FYI, these are the games that have received a gigantic budget allocation for both development and marketing.
With the big-budget allocation, these games are primarily backed by major video game publishers. First coined in the '90s, the AAA term is used to classify the following games into it:
✅Last of Us Part II.
✅Microsoft Flight Simulator.
✅Resident Evil 3 Remake.
✅Call of Duty Warzone.
✅Minecraft Dungeons.
✅God of War 4.
✅Star Wars Jedi: Fallen Order.
Alternative to AAA games, there are non-AAA games which include some of the highest-grossing video games. Some of the popular non-AAA games are:
✅Fortnite by Epic Games.
✅League of Legends.
✅Pokemon GO.
✅PlayerUnknown's Battlegrounds and countless more.
Now coming to this post, going forward, I'll list some of the best AAA games of the last decade.
Let's get started:
Last of Us Part 2
Last year, the Last of Us Part 2 was released as a successor to the first part of the franchise.
I know just by including this AAA game in this list and that too at the top could fire up a new controversy.
I know many people would be angry and disagree with what I am about to say.
It doesn't matter if you have played this game or not.
A sneak peek of the game via its trailer is sufficient enough to tell you how beautiful this game really is.
To be precise, this game was officially released on June 19, 2020.
That's exactly one year after the disappointing season finale of Game of Thrones.
However, in the case of The Last of Us 2, it's completely the opposite of what you have experienced in Game of Thrones season 8.
Over the years, I have played many games where even not so Graphics Heavy games used to stutter as soon as there is a graphical moment in the game.
However, despite the challenges and expectations, after the first part, the developers of the game did a pretty well job. And Released the game as smooth as butter.
Unlike Cyberpunk 2077, there are no annoying bugs in the game.
Even though Last of Us Part 2 does not disappoint the fans in terms of storyline, graphics, and the way it handles everything in the game.
But for me, the biggest downside of Last of Us Part 2 is that it is a PS4 exclusive game.
And at the moment there is not a single confirmation from Sony, or the developers of the Last of Us Part 2 whether the game will be available for the newly released PlayStation Five.
Microsoft Flight Simulator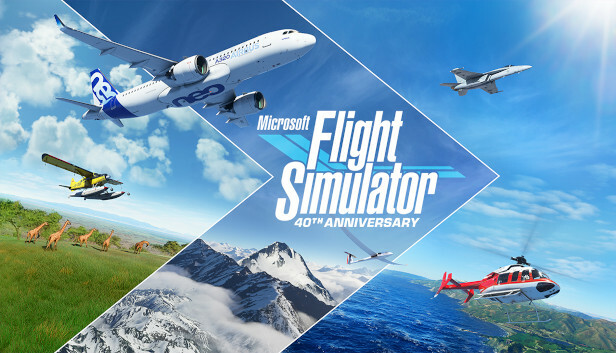 It is always fun to simulate a task that you can't do in real life. I am saying this on behalf of the gamers who are not a pilot or don't have enough knowledge of the aviation world.
From Graphics to simulation, everything works flawlessly in this game.
The game was officially released on August 18, 2020, for Microsoft Windows PC and Xbox One gaming console.
Even though when I tried this game for the very first time, I crashed the PC multiple times.
At last, as soon as I got connected to some real-life Pilots over Discord, I got the hang of driving a plane.
Apart from the Microsoft flight simulator, there are multiple flight simulation games such as
✅Flight Gear.
✅X-Plane 11 or other life simulation games.
But I don't think either of them can come close to the realistic graphics this game has to offer.
From flying a plane to in-game controls, everything matches the reality of an open world.
The best part I like about this game is that if you want to simulate your experience at a particular airport, then you can download the complete map of that particular location.
And you can have the same experience as flying in that location in real-time.
If you still have not understood, let me give you an example.
Suppose you want to fly only from Los Angeles International Airport in the US to London City International Airport in the UK.
Then you can download and install their respective Maps and have the same experience as you do while taking off and landing from the same locations in real-time.
Resident Evil 3 Remake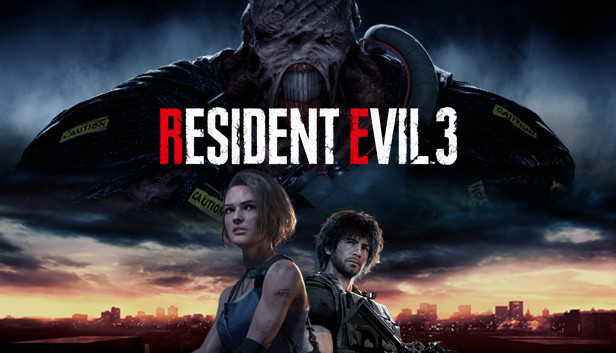 Resident Evil 3 remake was first released days before my birthday.
And I could not have asked for anything better gift, than one of my favorite games.
Even though this game was the remake of the Resident Evil 3: Nemesis of 1999, the lead developers of Capcom didn't leave a way for us to be sad about the game.
Initially, there were not that many big plans for remaking the Resident Evil 3 game.
But after the success of the remastered version of Resident Evil 2, Capcom was greedy enough to capitalize on the popularity of this franchise.
And to be honest, the way Resident Evil performed in the gaming markets, I don't think we were far away from getting our hands on Resident Evil 3 remake.
Before I jump ahead to the next AAA games on this list.
Let me share some of the common differences between the two games.
As the Remake version is based on the latest technologies, you can play this game now using Virtual reality headsets.
Once connected, try to play this game in a dark and silent environment, I can guarantee one thing. You will have quite a hard time playing this game.
When Resident Evil 3 was released in 1999, it lacked in many fronts. And the biggest one of them all was mediocre Graphics.
Now, over the years, in-game Graphics have improved exponentially.
And this time around, I don't think you would have any complaint about the graphics of the Resident Evil 3 remake.
Call of Duty WarZone
Call of Duty WarZone was released in March 2020 for PlayStation 4, Xbox One, and Windows PC users as an extension to Call of Duty Modern Warfare.
For the past few years, games such as PubG, Fortnite were leading the way in Pc-based Battle Royal games.
So to take on these two games, Activision released Call of Duty war zone as a battle royal game for fans from all over the world.
Even though there have been many Call of Duty games in the franchise. This one seems to be one of the best battle royale FPS shooting games in the most advanced and competitive combat system that you might have ever witnessed.
Just like, Pubg and Fortnite, you are dropped on a map where you have to defeat all the opponents to win the game.
That's not the only Common Ground between these three games.
Call of Duty version is a completely free game. However, if you want to get your hands on premium skins, and Characters, you can purchase its season pass from within the game.
When it comes down to online battle royal games, there is not a single one of them.
Where you do not face problems because of hackers.
However, as compared to other games, the call of duty warzone has less activity by online cheaters.
So, that's a good thing. Isn't it?
Minecraft Dungeons
Ever since the popularity of Minecraft Bedrock Edition and Minecraft Java addition skyrocketed, we have seen many Minecraft games.
Today, we have Minecraft story mode, Minecraft Earth, and Minecraft dungeons.
And today in this post, I have included Minecraft dungeon as one of the best AAA games.
Released in 2020 for Nintendo Switch, PlayStation 4, Xbox One, and windows, Minecraft Dungeons looked quite promising right after its release as the game has many similarities to the popular action role-playing hack and slash video game Diablo.
Leaving the default in-game settings apart, it's hard to find the major difference between the two games.
Furthermore, unlike the heck and slash video game Diablo, Minecraft Dungeons gives you back-to-back chances to craft objects. All in all, you can think of this game as a mixture of two games.
There is Diablo's mechanics and Minecraft's crafting and building nature.
When I played this game for the very first time, I was disappointed.
Even though Minecraft dungeon is a well-liked game on the internet, but many users have complained about the developers for presenting unrealistic gameplay.
Despite these negative sides, Minecraft Dungeons always come with something up its sleeves.
From Face-Off with the in-game minions to their bosses, you'll have it all.
God of War 4
After playing God of War on my PlayStation 2 for hours. I was really looking forward to playing the second and third edition in the franchisee. However, I was disappointed with both the games as they could not live up to my expectations.
Then years later, came a breakthrough in the form of God of War 4.
The biggest takeaway from the fourth edition of God of War was the fact that after working his way to the top, there was nothing left for Kratos to kill.
No GOD whatsoever.
On top of that, many new crises were Coming in his way.
That's when his journey started as he decided to go north and face the demons himself.
As soon as Kratos killed balut in this game, not just me, gaming frenzy was expecting to finally witness the Ragnarok event.
However, that didn't happen which was indeed a bummer. But the good news is, we will be finally getting the end of days for the upcoming edition of God of War: Ragnarok.
Star Wars Jedi: Fallen Order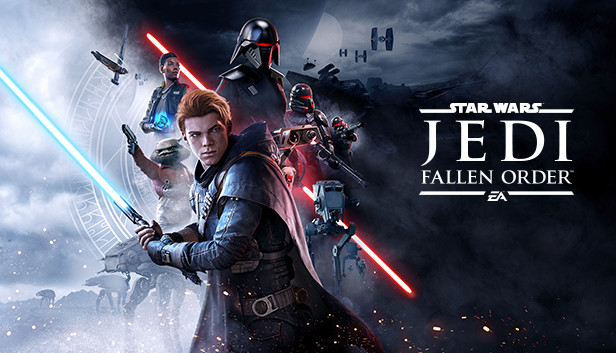 From watching movies to TV series on WatchseriesHD, How can I forget to add a Star Wars game to this list?
Last, but not least is the Jedi Fallen order is another popular AAA game on this list.
The inclusion of this game as a AAA game on this list clearly shows how the demand for space and story-based Star Wars games has not died down.
Initially, this game was released by the end of 2019 for Microsoft Windows, Xbox One, and PS4.
And over the next period of time, then this game has been released for stadia PS4. Xbox series X and S.
The storyline of this game takes place, five years after the events of the Star Wars episode, three Revenge of the Sith.
Here, Jedi Padawan becomes the new Target of the Galactic Empire. However, as Cal tries to complete his training, he is constantly targeted by the Galactic Empire throughout the Galaxy.
Before you start playing this game, the biggest focus on this game was, would he be able to escape from his troubled past and rebuild the Fallen Jedi Order?
I know at the moment, you don't have the right answer. But as soon as you start playing this game, by the end you have you will have everything for certain.
Conclusion
So, these are some of the best AAA games of the past decade.
And with the arrival of…
✅Call of Duty: Cold War
✅Assassin's Creed Valhalla
✅God of War: Ragnarok
…, sometime later, the future looks quite promising.
What do you think? Do share your precious thoughts on this via the comments section given below.