Outdoor games are the perfect medium of recreation and also for the physical workout. There are lots of games to play but football is the world-famous game and millions of people mad about it. If you are a football enthusiastic then you must have a collection of soccer balls and outfits but did you ever think that you can add your passion with your smartphone or tablet.
There are lots of apps which can keep you up to date for every football news, and scores of your favorite team. So don't miss the opportunity to stay in touch with the latest happenings of your dearest game. Here we will suggest you the best free football apps for Android download.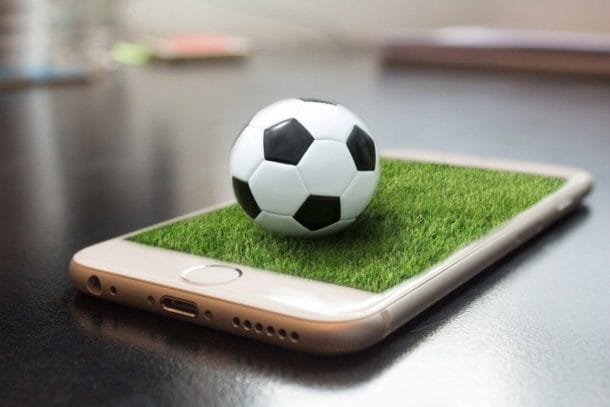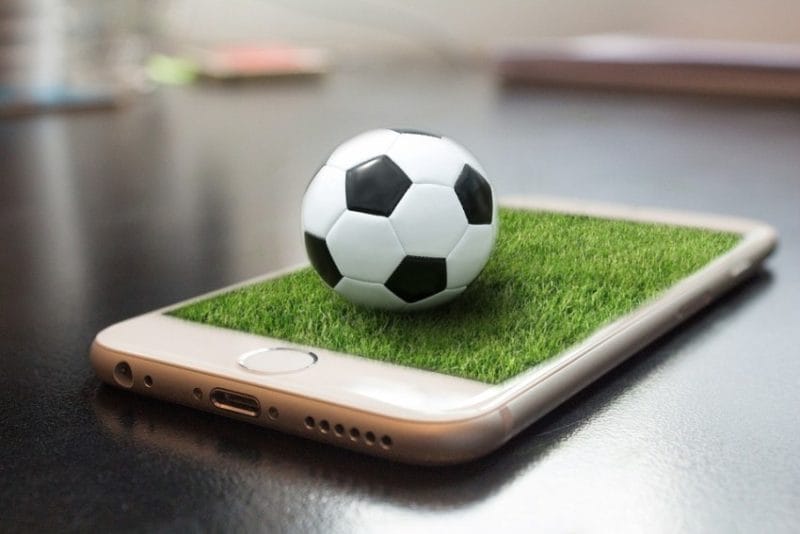 Types of free football apps for android
Initially, you have to be confirmed that which type of football app you want to download for your Android device. There are two types of apps available: the first one give you all the updates like score and news and the second one permits you the chance to play football on your device. Here I have included all the two categories in the best free football apps so choose your desired one.
Best free football apps to download for Android devices
1.One Football live soccer score
This football app has secured the top place in our list of best free football apps because it is the fastest live scores app available for Android. The most noticeable feature of this app is that it allows you to watch the score of your favourite team first. It provides you customization features to do so. You just need to choose your desired team and the app will showcase their score and all related news on the main screen of your phone.
Another prominent feature of this app is its push notification features which warns you at time of a goal! Really great! You can also follow your loving football player via this app. In fact, it is the great app for football lovers.
2. FIFA 16 Soccer
Let's talk our another football app listed in the best free football apps, Fifa 16 soccer. If you are a football lover then you must watch different leagues and championships of soccer. This app allows you to participate in the leagues and championships of your favorite team virtually. You will feel great with amazing background music and awesome graphics.
Fifa 16 is one of the most moreish game and you have to chance to compete with world's best teams. The only one drawback of this app that it is a heavy app and acquire large memory of your device.
3. Forza Football
If you wanna grab the real-time updates of different leagues and championships then Forza football is the best free football apps for you. This app gives you live score as it flows and you don't need to change channels for quick updates. Forza gives you the easy and quick user-interface and one of the ideal apps for androids.
Via this app you can assume the motive of a team and also their playing style. More than 420 leagues across the world are tracked by Forza and you get the real-time notifications for every league. You can also modify setting for your favorite team. Like Fifa 16 it doesn't have push notification feature but good at all.
4. Flick kick football kick-off
Football is the most thrilling game and if you wanna grab all this thrill in your fingertips then flick kick football kick-off is one of the best free football apps out there. Loaded with multiple controls and the players in cartoon form. This game gives you the comic touch and you can consume your hours in touch and swiping.
There are different modes available like bullseyes, time attack and practice mode to improve your skills. Its free version contains ads and if you want to enjoy this app without ads then you have to pay. Only one shortcoming of this app that the player's look is not realistic.
5. Football live scores
Last but not least, football live score is our next app included in the list of best free football apps. If you wanna grab the fresh live score then this is the great app for you. This app allows you to get scores in a quick, easy and secure way. This app supports more than 1000 leagues, 10000 teams and endless players around the globe.
It allows you to schedule matches overviews of your country leagues. Apart from the live score, you can also get stats about shots and goal. Only one drawback of this app is its quirky user-interface which may confuse you. but overall it is a good app for football lovers.
Final Thoughts
well, I have described all the best free football apps but my request is to test every app before using. All the apps come with certain features and I promise all give you exact and same score. Guys if you any query regarding above-mentioned apps then comments below and if you wanna know about any particular football app then feel free to ask us. Stay connected for more upadates.