When it comes to gaming, there are many games that you can play online.
In fact, over the years, I've myself played some of the most popular AAA & non-AAA games.
But now I've come to realize something – RPG games are the best.
There's are a lot of things you can find in a great RPG game:
✅Revitalizing game setting.
✅Character building.
✅Quests.
✅Exploration.
✅Character progression.
✅Consequences & much more.
Today, you can find many Roleplay Games on Steam (PC), Google Play Store (Android), iOS app store (iPhone/iPad) that ticks all these checkboxes.
Still, I don't think any game can come close to Skyrim.
If you've followed this blog closely, you would know how much I love The Elder Scrolls V: Skyrim. In fact, I've listed popular games that are quite similar to Skyrim.
Coming to this post, here I'll post some of the best Skyrim builds you can find on the web.
Let's get started with the list:
Stealth Archer Skyrim Build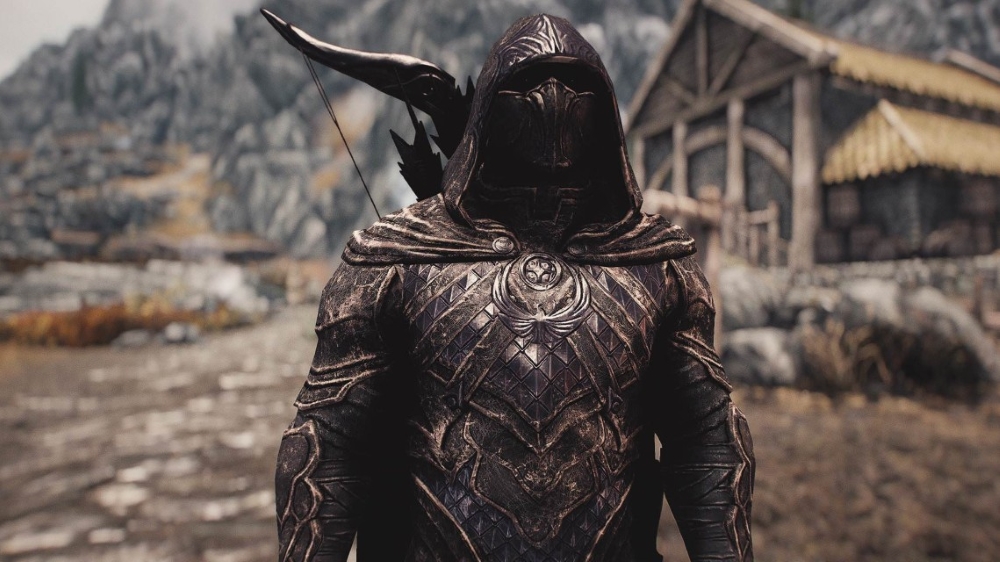 In all of Skyrim history, the stealth Archer is considered one of the most popular builds of all time.
The biggest advantage of having this build is that you get the excessive power to take down your enemies from long range.
And as when you're in the game, there is nothing better than watching your arrows traveling long distances to finish your enemy in one shot.
Along with archery, there is one main skill that you get with this build: enchanting light armor,
Despite these amazing characteristics, the main USP of this Skyrim build is the ability to provide stealth damage. Stacking.
What does this mean?
This means every time your damage multipliers increase, your critical damage rate keeps getting deadlier.
Even though it's not that difficult to grasp, if you are a complete beginner, you might face some difficulty understanding this.
However, everything gets back up once again to market after you have mastered this Skyrim build,
Werewolf Skyrim Build
Have you seen American drama Teen Wolf's or X-Men franchise movies starring Wolverine?
I believe you would have as these two werewolves series and movies are hard to miss for the movie biz. Still, you're one of the few who are yet to watching them, you can use fmovies or putlocker and watch them right on to your device.
Now, what Skyrim does better than other popular RPG games is that it allows you to build one of the most powerful characters of all time in the game – The werewolf.
When you use this Skyrim build for the first time, you might have a hard time figuring out its raw power.
But as the game progresses, you will ultimately get the hang out of this best Skyrim build.
This Skyrim build was first introduced right after the official release of this game.
And over the period of time, it has grown out to reach an even more prominent position in Skyrim.
Now that I've mentioned Wolverine in this post, you might have already expected the build to resemble Wolverine when looked up close.
Sally, there's no resemblance. Instead, with this Skyrim build, you'll witness incredible agility like a werewolf. Thereby, causing excessive damage to the enemy camp and are almost impossible to beat.
Vampire Skyrim Build
When there is a built based on the werewolf in this list, then how can I forget to include their arch-nemesis: Vampire.
With this Skyrim build, your in-game character has got the ability to suck the blood out of your enemy's body.
And grow Stronger by the passing of each victim.
Whenever you watch an American TV series or movies on watchseriesHD or its alternative sites, what's the most common thing you notice?
Vampires are getting burnt as soon as they are getting into the sunlight and can't survive during sunlight.
They lose their powers.
That is a well-known fact.
Now, when it comes to vampire build in Skyrim, vampires do not have such weakness.
In fact, it would be quite rare for you to witness anything like this even you start playing the Skyrim video game on your PC.
Conclusion
So, these are some of the best Skyrim builds you can find online.
Despite scorching the web, I still feel dozens more Skyrim builds deserve to be on this list.
That's why I'm planning to take your help. If you like a particular Skyrim build that's not already available in this post and you want to add it, then share the build with me in the comments section given below.