Cuphead is a video game developed and launched by StudioMDHR. In this game, the title character cuphead with his brother Mugman fight against enemies in order to clear the debt they had of evil.  The game was launched in the year 2017 and presently available for Microsoft Windows and Xbox One. It's been noticed that the game is completely inspired by rubber hose style of animation that was used in cartoons in 1930. There are more than 200 million copies of the game that has been already sold in the market.  Here in this article, we will share the tips and tricks we will recommend you to follow in the cuphead game to make sure that you do not die in this game.
Cuphead Guide For Beginners:
Proper Understanding of Basics:
In order to succeed in this game, you need precision. You need to make sure that you are familiar with your controls, character's movement and usage of the weapon. Dashing is important for your survival in this game and one of the most effective way to avoid objects thrown in your direction.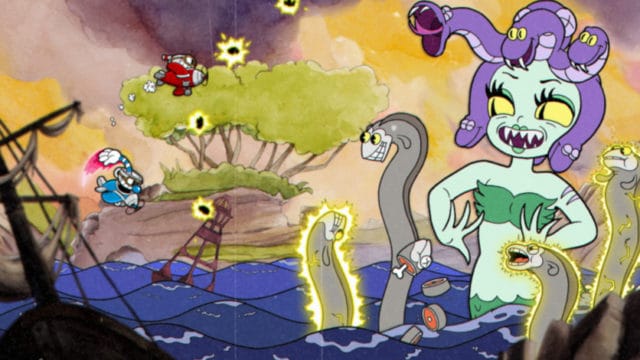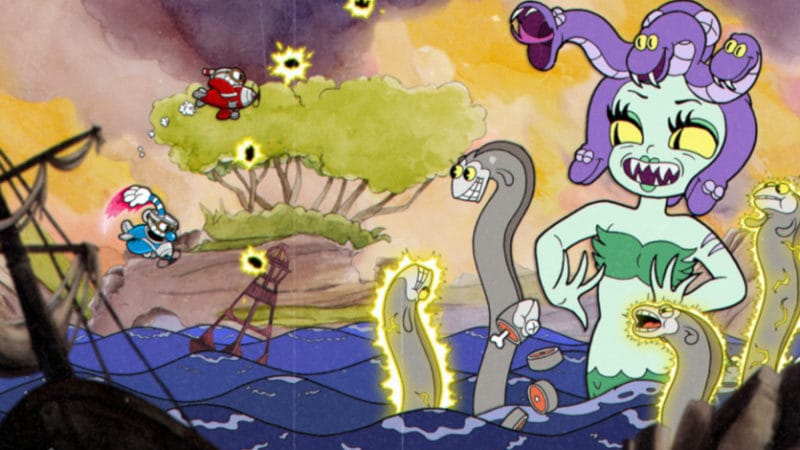 We also recommend you to change the layout of some buttons while starting the game. If you are using your same finger for shooting and jumping can be tricky after sometime when things become hectic. We will recommend you to shoot button to right trigger, It will allow your thumb to focus on dashing and jumping.
Find the Proper Weapons:
There are many weapons available in this game. You need to find the proper weapons of your choice in order to win the game. The first weapon you receive in this game is a peashooter. These weapons give cause an average damage with the flat trajectory. There are many weapons like Lobber in which you need to throw bouncy balls to your enemies, bouncing and then disappearing. You also need to bit close to it, and jumping will also increase your range. You need to make sure that you find the proper weapons to safeguard yourself from the enemies.
Making of Combo:
In this game, you are able to equip two or more than 2 weapons at a time. You can also switch between those equipment as per your requirements. There is charge shot / spread combo in this game known as My Go. You can make great damage up to a long range of extent. You can use Peashooter to make straight damage. You can also use the lobber to hit your enemies while moving is another one-two punch as well.
Fly High:
If we talk about aeroplane levels available in this game, your weapons and super powers will be entirely different as an airplane.  A huge chunk of the enemies take place in the air, thus it is necessary to understand what you can do. In the beginning, you will only have the rapid-fire shot and Bullet EX attack, the moment you enter in the second world, you can get more weapons. Specially you need bombs to throw on your enemies that are below you, It will homing magnets as its EX-move. These homing magnets are particularly used to take our small enemies.
Explore the World:
The main focus of this game is on the enemies available in cuphead. You need to make sure that you should take a break, and walk around the world. You can see the watercolors background and disclose some secrets.
Many times it happened, you got stuck on your enemies, there are some shortcuts available in the world, and you can use those shortcuts to get over on the enemies.
In the world, you will also get the hidden coins available in the world and you can get those coins to get the stuff from your cash.
Use of Different Charms:
There are six different charms available in this game like Heart and Twin Heart, Coffee, P.Sugar, Smoke Bomb, Whetstone. There are different charms that are available in this game, you can use those charms to unlock different abilities and passive buffs.
Do you know prince of Persia game? If yes then check out the tips and tricks of the prince of Persia to play this game and win every level.
Final Words upon Cuphead Guide:
These are the tricks that you can use to save yourself while playing Cuphead game. The game has sold more than 2 million copies in the market presently. Presently the game is available for Windows and Xbox only. It is expected that soon the game will be developed for Android and IOS. If you want us to add more tricks to protect yourself in this game you can comment in the box given below. Our team of experts will review and surely add in this article.