Do you like watching gaming streams on YOUTUBE or TWITCH?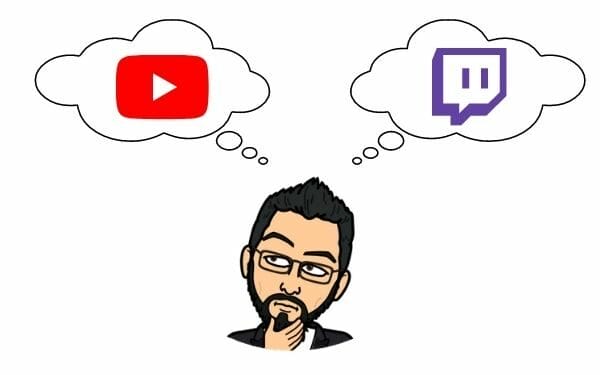 I don't know about you but I prefer both.
Now, I've got a question for y'all – Why don't you start streaming yourself?
Don't brush me off. It's the FUTURE OF GAMING.
You can stream every game you watch. It's easy.
All you need is a smartphone or a PC.
Now, as for the part where you set all this up, it's SUPER EASY.
But to be specific, HOW?
How would you set up Streamlabs? That's the question I'll answer in this post.
Now, let's proceed with this beginner's guide to set up streamlabs & explore the vast pool of online streaming.
Here I'm listing everything you need beforehand. Make sure you tick every checkbox –
A Windows PC or a Smartphone.
A Gaming Headphone.
A dedicated Mic.
Discord App.
Stream Deck Mobile (Only for Mobile Streamers).
Stable broadband internet connection.
Audio Mixer.
Streamlabs App.
A Green Screen (Optional).
HD Webcam (Optional).
After getting all these tools and resources, let's get to know more about the Streamlabs app.
Streamlabs App
Streamlabs is a video streaming app that provides ever necessary tools and resources a gamer requires.
With the aim of better streaming experience and user engagement, StreamLabs was initially designed for gamers, but now that it's packed with some of the interesting features, anyone can use it to stream on online platforms such as
✅Facebook
✅YouTube
✅Twitch.
Streamlabs Supported Platforms
Twitch.
YouTube.
Mixer.
Facebook.
Hitbox (Upcoming).
How to Set Up Streamlabs
Well setting up stream Lab is not an easy job. It's a three-step process.
And before you get into setting this up, make sure you have an existing Twitch account.
Now let's get started –
Complicated Dashboard
Well as the heading suggest, Streamlabs comes with a complicated dashboard.
So much complicated that a newbie will find it hard to work around it.
Don't you believe me?
We'll head over to the editor tab and see for yourself.
Isn't this complicated.
Now that you're into the editor tab, let me know what do you think?
Well, if you're having a hard time using it, I would recommend you to watch this short video for better understanding of the dashboard.
Adding Widget & Themes
A unique widget and themes setup is what sets your dashboard apart from other streams.
But just like it's complicated dashboard, setting up widgets and themes isn't easy at all. In fact many of you wouldn't agree with me as some may find this to be quite easy to use.
But for me, when I started streaming, I found that I found this part even harder then browsing through it's complicated dashboard.
Now comes the difficult part, how can you add widgets and themes?
Well first head over to the add Source tab in the settings of the Streamlabs app. Along with some options you will also see a widget menu. Click on it.
if you don't have a better understanding of what you're doing, I would recommend you to play through with these options one by one.
Then device what do you want. Add a widget it switch or switch themes.
To switch a theme, head over to the themes menus in the settings and choose any one theme out of all the available themes.
And the great thing about steamlabs is that even if you have not purchased its membership it lets you use switch to a different theme as per your requirement, then customize it and then at last, install it on.
Go Live or Start Recording
Despite the complicated dashboard, once you have got the hang of the editor tab, what do you wanna do?
Once again, head over to editor tab and finally choose an option between –
LIVE STREAMING or START RECORDING.
Frequently Asked Questions | How to Set up Streamlabs
Q – What's the pricing of Streamlabs Prime Membership?
A – Well, monthly streamlabs prime membership costs $19 per account. So, instead, I would recommend you to opt for the yearly membership costing around $12.42/month.
Q – How can you set up donations on Streamlabs with Twitch?
A – At the moment, streamlabs supports donations only over PayPal. You can enable it by going over to the donations settings, using your Paypal account details to login to your streamlabs account. To make any further changes, head over to same option again.
Final Words
And that's pretty much it. I guess by reading this post you know how to set up Streamlabs OBS. Now, all you need to do is focus solely on producing high-quality streams.
Be it on
✅Facebook
✅YouTube
✅Or twitch.
Use all the features of Streamlabs OBS & enjoy streaming my favorite Ragdoll Games of 2021.
In the meanwhile, if you ever face any issue with the Streamlabs OBS, do let me know about it in the comments section given below.