As you start playing Dirt Showdown it pushes you to be online. Yes, the game pushes you to be online as if you play the offline game want to talk about it online by sharing on your Twitter. The game also needs your Youtube account setting after you activated the online pass you need to register on Racenet.
It is the social stat-tracking service similar to EA's Autolog. In case you didn't do this the game keeps asking to do it. If you are not interested in social or online stuff than it might be difficult to cope with the game. For offline gaming, Street Racing 3D is a good option. Apart from spamming nature of game rest thing goes well.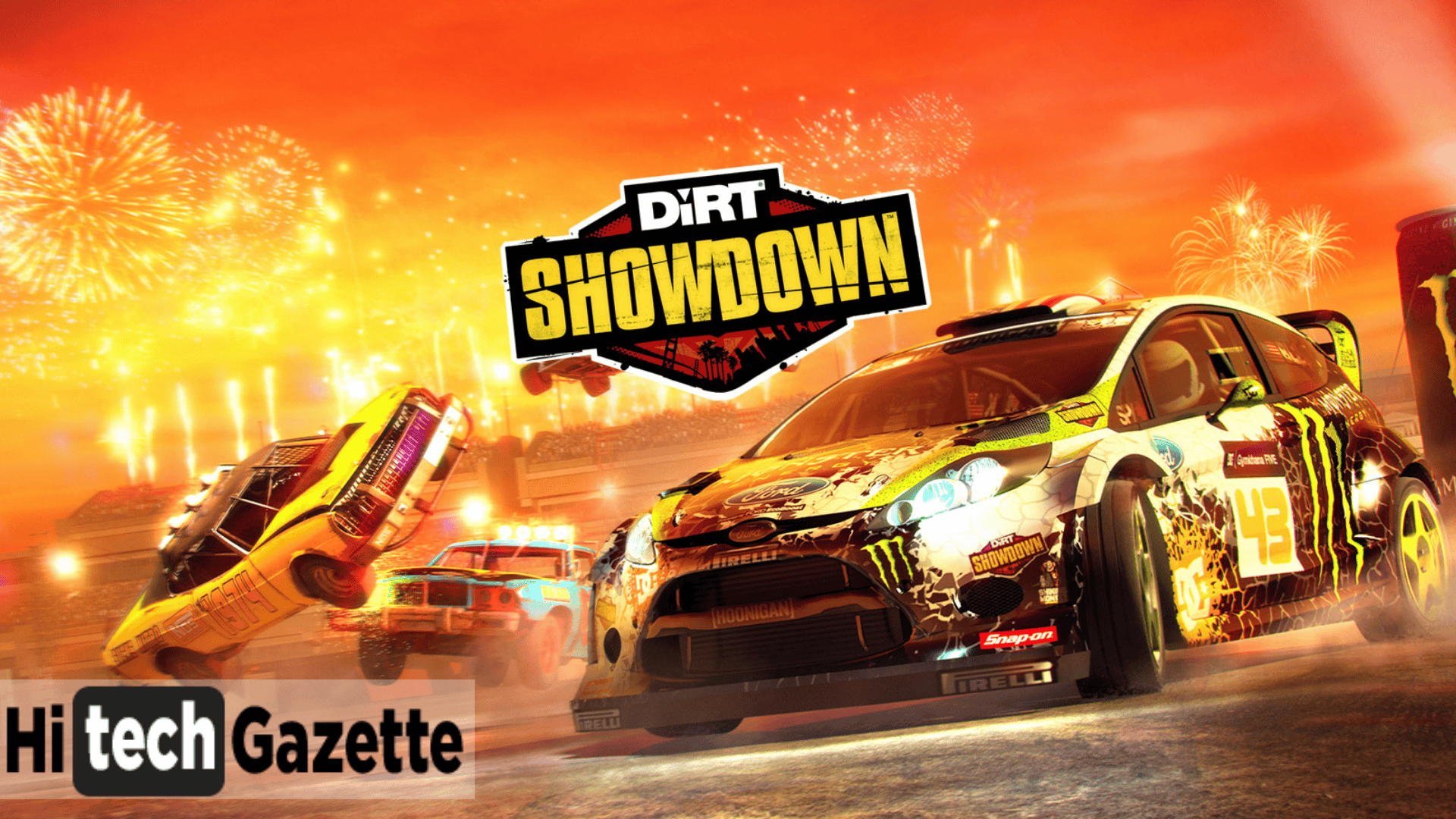 Good In-game things
The cars are designed with utmost details with being dusty as the race progresses. The environment created in the game brings the heat on with huge crowd and bursting fireworks. This setup prepares for racing destruction scenes overall a good looking racing game without any doubt. The great visuals are enough along with codemaster to earn a reputation for the game.
Audio Profile
The audio is decent with a suitable soundtrack and blunt notes but the thing is game doesn't allow you to completely mute awful galactic commentary. You can switch off the music but commentary can be lowered till 50% volume level only. I said commentary awful because the words used are a bunch of slangs, poetic words for which you have to check the dictionary. To Find is everything going okay or not believe me it is that much problematic.
Is it Dirt 4?
If you are looking for Dirt 4 than I would like to inform you No, it is not Dirt 4. As the game presented is something lighter than regular Dirt series. The Dirt Showdown vehicles are taken directly from Dirt 3 but still looks great and that's not the problem. The problem is somewhere in tracks and events are given in the game as several games already share some part of tracks.
On the other hand, the environment given is quite dull and the personalities given in the crowd bristle with personality, colour etc. Even the given Miami street is short, flat, unmemorable are the noted loopholes. I find the Baja track best but still needs a few changes but still seems manageable.
Pros of Dirt Showdown
Cars and tyres efficiently fly everywhere.

The gameplay modes given are quite large and offers a variety.

Movement is quick which allows beating your mates in the tenth part of a second.
Cons of Dirt Showdown
Car damage shown is quite unrealistic and unsatisfying.

Collison of cars is unsatisfying in the way they are shown.

Being is always referred to them.

To keep it light features of the game is made to simple.
Salient Features
Offers variety in the mode of game.

You can race in sunlight, rain, snow along with the option to do in day or night.

Extreme speed limits are given.

The game offers several licenced original cars.

The game holds a user-friendly interface.  

Hi-quality graphics are used in the game.

The racing track is full of obstacles, bottleneck, jumps, junctions which makes the game challenging.
Story of Dirt
The racing tracks are a unique mix and match which is full of obstacles, crossing, bottleneck, jumping with hilly tracks. All these are enough to provide you a spine chilling experience. Apart from that game features a number of licenced original cars which easily triggers adrenaline rush. You can also choose weather like hot, rain, windy, snow even the time of race like day or night.  The final or ultimate lesson of Dirt is Showdown Tour. The championship features 52 competition matches and these are divided into 4 series.
You will find that the main strength of game is a unique rally with creativity as the modes are mix-matched smartly. The Hoonigan mode gives an opportunity to challenge world famous drivers of Gymkhana try your best to beat them. You drive through a broken neck narrow course while doing jaw-dropping car stunts, superfast smooth driving to take sharp corners when needed, jump over ramps and speed up the game and drift with obstacle one after another like a bad-ass street-guy.
How to Get Dirt Game
Conclusion
You guys are now well aware of all important aspect of the game that will help you to enhance your playing skills. The information shared here is designed to provide you with a solution for tackling the difficult situation in the game. This is also going to equip you with essential information about the game. I would like to know your valuable feedbacks, things you like, things you don't or you want us to add something kindly share this in the comment box below.