Township is a casual game by Playrix with the unique blend of farming and building a city. In this game, you have to make your dream town by harvesting crops, processing them at a facility and sell them as goods. You can also perform several trades with other countries.
In addition to all this, you can give life to others by opening your cinemas, restaurants, other community. To get the resources and ancient artefacts, you can explore several mines. If you love animals than you can play this game to get an opportunity to build your zoo and collect animals from all over the world. So, get ready to become a farmer and become a city manager.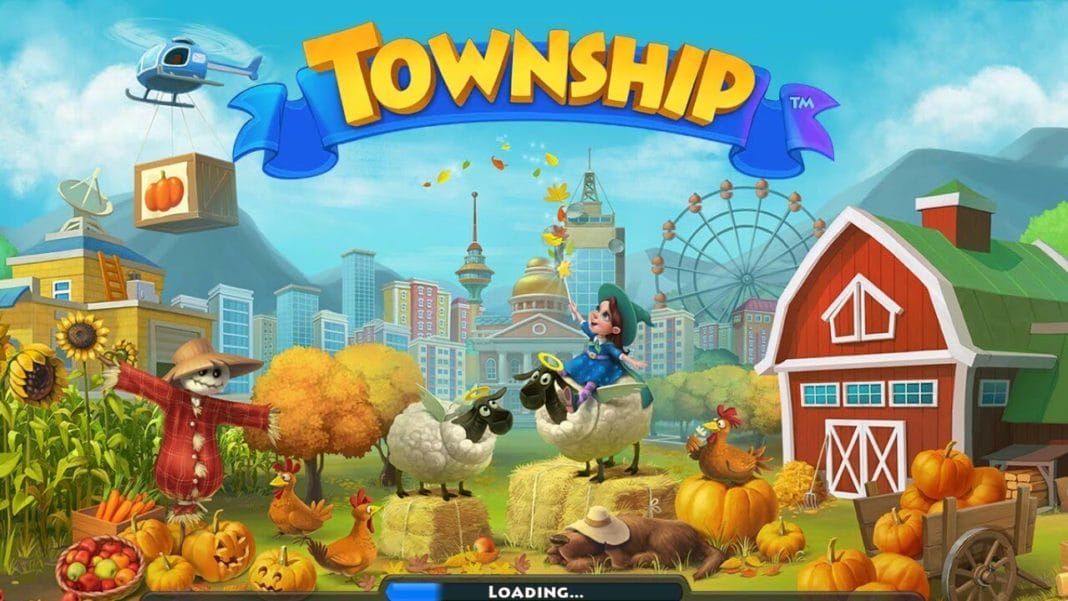 Township features:
You can download the latest version of this game on your Windows and Mac OS PC from the links provided by me below. However, before proceeding let's find out some essential features of this game-
Create your dream town– You can use decorations and different buildings to create a city of your dreams.
Grow Crops– Play township video game to grow various crops and latest process these crops at your factories.
Fulfil Orders– Fulfil all the orders on time that are made by Fun and charismatic townspeople.
Ancient Artifacts– You have to discover and collect all the ancient artefacts that are hidden into your town's mine.
Lovely animals- You will have to take care of your beautiful animals by regularly feeding food to them.
Manage and Expand– Your main aim is to manage and expand the farm.
Imported goods– In this game, you will see all the imported products that are brought from islands.
Breed Animals– Build a Zoo and start breeding y our animals.
Decorate your Town– You will get full freedom to decorate your town similar to the Big Ben, Statue of Liberty and many more. Moreover, you can use the famous landmarks and Country flags for this.
Create Clans– You can play this game with your friends from different social media channels like Facebook and Google+. Besides, you can also make some new friends in the gaming community of township video game and create your clans.
What's new you'll see in the Latest Township Update
In the latest update, you can enjoy some new features and fun events in Township video game-
COMPETITIONS AND ADVENTURES-
In the flight competition, you have to give your best by flying the longest distance possible.
A new Easter event is going to start from April 12 where you have to find bunnies and get gifts from them.
During the events period, you have to check some of the decorations at the store and perishable goods.
During the event mode, you must build a Bunny Village. Besides, don't ever forget to regularly upgrade this place even after the end of the event. By doing so, you can earn some township cash.
NEW IN TOWN
After reaching more than 60 levels, you can build more community buildings by exchanging the materials of tools.
Once you reach Level 84 and more, you become eligible to start building the Animal Hospital.
A new resident town known as young dreamer Neil is added.
Expand your Town.
NEW AT THE ZOO
You can decorate your town using two unique bright decorations: Wisteria and Royal Poinciana.
The latest updates provide some improved and optimised visuals to you. Now, game windows, the menu and buttons look even better and easier to use.
How to Download Township Video game
Township on Mac OS
Click on this download button, and you will be redirected to the latest version of Township video game on your Mac OS PC.
Now, click on Get to start the download process.
Start building a town, once the game is installed successfully.
Township on Windows OS
Click on this download button, and you will be redirected to the app store of your window OS PC.
Now, tap on install to start the download process.
Start building the town of dreams, once the game is installed successfully.
Tips and Tricks for Township Video Game
Township is an open world game that allows you to play this game without completing any missions and quests. The only thing that you need is creativity to build establishments and buildings in your city.
In this game, you can only grow your city using the crops. So, to build a dynamic city, you will have to plant some organic vegetables. In addition to this, this game allows unlocking several crops. Later, you have to decide and plant the crops that you think will be beneficial for your city. Therefore, I advise you to build wheat as your crop, as it is in high demand and you can use them to generate more profits.
If you want to earn more in-game coins than you have to complete multiple orders at once. However, several orders are useless to you. So, I recommend you click on the trash bin and get rid of some unnecessary rules.
Once you are in the initial stages of the game, you can build your city at a much faster speed. The only reason for this is that initial levels are much cheaper as compared to the middle and last stages.
In this game, all the construction material comes at a random pace. So, keep an eye on all the elements that suit best for your construction. However, getting the right materials for your city can be a hard job. So, keep sending the trains until you get the best materials.
You can use your interaction with your social media friends and add them to your advantage. Your communication can help you in developing a city at a much faster pace. In addition to this, if you are running short of anything at any moment, then you can also exchange your trains and plains with your friends.
Conclusion
To conclude, I would say that Township is free to play a building video game that allows you to build your city. Besides, in the entire game, your primary focus should be towards building a city. You can create a city by building your farm and using real money to purchase some items in this game.
Moreover, you can play this game on your Windows and Mac OS PC from the links provided by me above. Besides, f you face any problem or have any questions then you can ask us via the comment section. We will try to find a solution for you.