Yes, It is happening in Dublin the river Liffey will be Dyed green on St.Patrick's Day to give homage. In a statement, Ireland Tourism CEO Niall Gibbons said "efforts were underway to turn the river green by consulting plumbing authorities of Chicago. As in Chicago waterway's are dyed green on every St.Patrick's Day to celebrate it. The day is a religious and cultural celebration on 17 March which is also the death date of St.Patrick. There are unique traditions around the world know new year traditions around the world which are unique. 
Don't worry about river pollution as the colour used to dye is made up of vegetables and completely safe for the environment. Senator Billy Lawless, who is basically a businessman from Chicago has come up with the idea. Right now he is also involved to make the event possible in Ireland for river Liffey. As per him, this event would be a great tribute to St.Patrick and add positive relation between Ireland and Chicago. Actually, greening of the world is an initiative in which iconic monuments around the world are lit up green on St.Pattricks day. Today I will provide you with information about St.Patricks Day.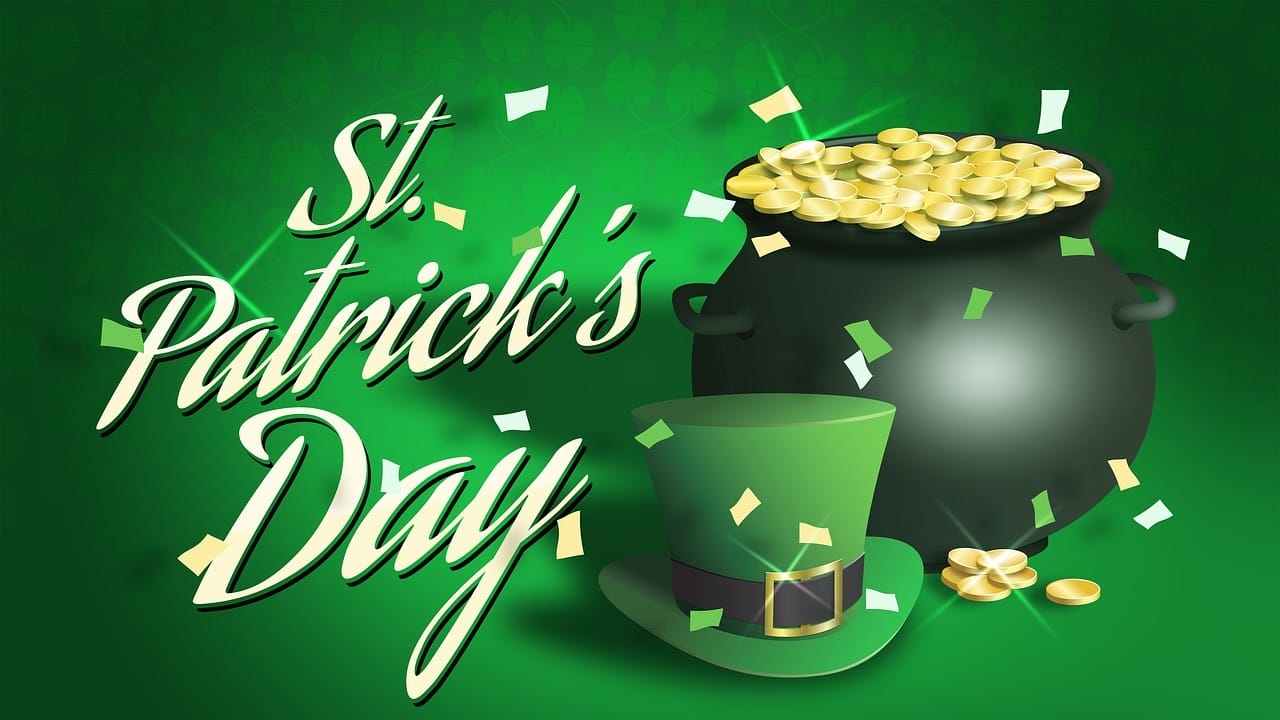 Traditions and Celebrations
The celebrations are done largely in Irish style typically consisted of wearing green colour dresses, attire, parade, drinking etc. Religious services are also offered in some churches and schools. The day is celebrated all around the world especially in places where large Irish-American communities are based.
The day features all day feasting with traditional Irish food, Corned meat, corned cabbage, soda bread, coffee, potatoes and shepherd's pie. Along with that celebrations are also made in breakfast by feasting sausage, black and white pudding, fried eggs, fried tomatoes. The major highlights of celebrations are as follows:
Parade

– The celebration also includes big parades in places like New York, Boston, New Orleans, Philadelphia, Savannah and other major cities around the world.

Drinking

– This one big thing associated with the day as the people who are keeping fast are allowed to break it. To celebrate the day this adds another reason to drink heavily on that day.

Dyeing beer or water green

– Chicago dies its waterways every year and from next year Dublin would be add on to list. Similarly, there are many bars serve green beer and some of them even maintain green ambience.

Roads brighten up with green

– The parade routes are painted green in Seattle. It is said to wear green on the day otherwise there is a risk of being pinched the decorations are made by using green colour only.

Religious Service

– Many churches organise religious service in order to celebrate the day which includes feast as well.  

Planting

– Pea planting is also organised on the day to pay homage to St.Pattrick. As saint used Pea plant to explain the holy trinity.
Why St.Pattrick day Celebrated? And its History
Charitable Irish Society of Boston first organised a Feast and religious service for St.Pattrick day in 1737 to celebrate it in America. The day was celebrated to honour Irish culture from which so many colonists were separated from. Talking about history early celebrations continued this tradition. The first celebration happened at home of Irish protestant in New York with a small gathering. Even the parade is started from New York in 1762 when a group of Irish soldiers of the British army who marched down the broadway. From there it became a tradition for a military them parade.
Who is St.Pattrick?
St.Pattrick also known as Apostle of Ireland is a fifth-century Christian saint posted as Bishop in Ireland. He is also a primary patron saint of Ireland the incident dates cannot be fixed or I can say the world is not much aware of his early life. The details I know are mostly explored from his letter's. He was born around 460 and by 600s known as Patron Saint of Ireland.
St Patrick is also associated with several legends including shamrock which he used to illustrate the Holy Trinity. The plant resulted in adding the green colour to the theme of St.Patrick day celebration. There is popular belief which says St.Patrick vanished all snakes from Ireland and due to this Ireland doesn't have any snake in its territory. Another thing associated with the legend St.Patrick using a stick to walk which is eventually converted into a tree on the ground.
Interesting Fact's of St.Patrick's Day
Apart from how St.Patrick day is celebrated now? It wasn't like this always to explore what it is was? How it came to current stage here are some interesting facts associated with the day are as follows:
Shamrocks are the national flower of Ireland and it is directly associated with St.Patrick.

Originally St.Patrick's day colour was blue As Saint originally wore colour Patrick blue. Green is a staple this shift is most probably due to Irish National flag, shamrock and it's best known that is Emerald Isle.

Saint Patrick was originally a British by birth and was sent to Ireland as a Bishop.

Shamrock plant each clover has meaning that is Hope, Faith, Love.

1962 is the year when Chicago first time dyed their waterways green for St.Patrick's day.

It used to be a Dry Day which means breweries and bars remain closed but after the 20th century. The day converted into a national holiday and stout resumed flowing.

Corned meat and cabbage which is a traditional staple of St.Patrick's day don't have to do anything with corn. Actually, it was just big grains of salt that is historically used to cure meat.

You can't attend the St.Patrick's day without hearing the cry of "Erin go Bragh." Actually, it is a incorrect Irish thought Éirinn go Brách which means Ireland Forever.
List of St.Patrick's Day Parades
Parades wearing green is a traditional part of the holy day but event varies based on its region and city.
Boston

– The city hosts one of the largest parades more than 600,000 visitors visits the city. The Irish cultural centre celebrates the eve by organising an event featuring Irish food and Corned meat.

New York

– New York is witnessed the oldest parade which includes veterans along with firefighter's, policemen, clubs. Pearl river another city of New York has second largest parade and Buffalo famous town of New York has 2 St.Patrick's Parade.

Scranton

– This is one of the most famous parade which attracts around 150,000 tourists.

Chicago

– Major celebration takes place here as the waterways are dyed green to show the celebration larger than ever.

New Orleans

– The coastal city has the largest immigration of Irish people and celebration held here is of neighbourhood level.

Ireland

– Here the celebration is more religious in nature and feast is organised by church and schools. The first St.Patrick's festival was held in 1996 and over the years the event becoming bigger than previous.
Conclusion
This is all about Saint Patrick and his festival I hope you enjoyed the information shared here. It is designed to make you aware of the saint and this holy festival which is hugely associated with colour green. Enjoyed the article find it helpful refer it to your friends and family members.
Do not forget to mention your valuable feedbacks, suggestions, things you like, things you want us to remove or add mention all this in the comment box below. Our team will try their best to add these in our upcoming blogs.