When managing your business finances, choosing the right accounting software is crucial.
Expensify and QuickBooks are among the top cloud-based solutions on the market, known for their ability to streamline expense tracking and client invoicing.
In this article, I will dive deep into the features and capabilities of Expensify and QuickBooks, comparing pricing, integrations, and more, to help you make an informed decision on which software best suits your business needs.
What is Expensify?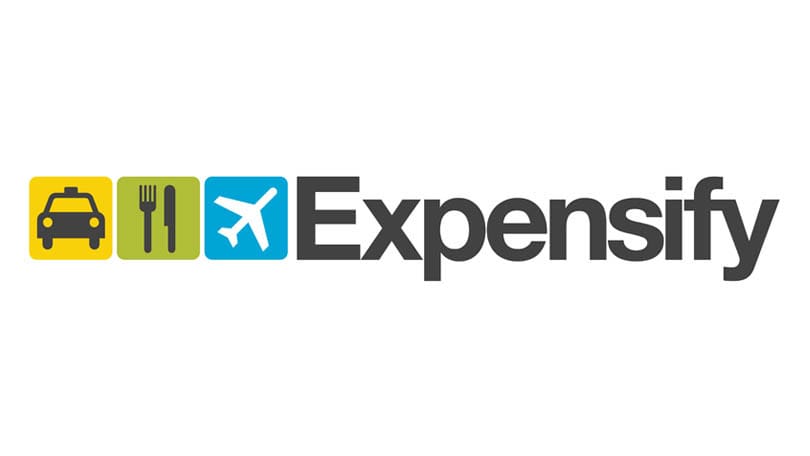 Expensify is a cloud-based app that helps you manage your business expenses. It is a web-based application and can be accessed on any device.
The free version of Expensify comes with limited features, while the paid version has more advanced features like custom expense categories, expense reports, and billing integration.
The app has a simple and intuitive user interface, making it easy to enter your expenses quickly and accurately. You can also add photos of receipts directly from within the app or upload them later via email attachments or Dropbox links (for paid users).
How to Use Expensify?
Visit the Expensify website and click "Sign Up."
Enter your name, email address, password, and company name (if applicable)
Please provide additional details about your business, such as its type and industry
This information will help Expensify categorize expenses correctly when importing them from banks or credit cards later
Once the account is created, it's time to import expenses
Two main ways of importing expenses: manually entering them into the app or importing them from bank statements or credit card statements emailed directly from financial institutions like Chase Bank or PayPal.
What is QuickBooks?
QuickBooks is a versatile and powerful cloud-based accounting software designed to empower small businesses and freelancers.
With compatibility with both Windows and macOS operating systems, it offers a range of features to help streamline your financial management.
QuickBooks is a comprehensive solution for all your accounting needs, from creating invoices and tracking time spent on projects to managing inventory.
QuickBooks can also help you get paid faster by automating reminders about upcoming invoices or bills due from customers.
In addition, if you have multiple people working on the same project–for example, your company has an in-house designer who works with clients remotely.
You can use QuickBooks' multi-user feature so everyone can access the same information at once without having to send back-and-forth emails all day long.
How to Use QuickBooks?
Log in to your QuickBooks account.
Click on the "Companies" button at the top of the screen.
Click "New Company" to add a new company file or select an existing one.
If it's your first time using QuickBooks, it will ask you about the type of business entity (LLC versus S-Corp) and how many users will use the account.
Next, you will be prompted through a few steps to add items from the inventory and categories for each item.
Expensify vs Quickbooks: Features
Expensify Features
Expensify is a cloud-based mobile application for tracking business expenses.
It allows the creation of expense reports, organization of receipts, and sharing with team members.
Provides a complete solution for managing all business expenses.
Intuitive interface for entering fees, uploading receipts, and tracking payments.
Available on mobile devices and desktop computers (Mac only).
The web-based application allows you to access data from any device anytime without installation.
QuickBook Features
QuickBooks is a robust accounting tool for keeping track of finances.
It allows the creation of invoices and estimates, tracking time and mileage for employees.
Tracks expenses for both personal and business use and billing clients for services.
Inventory feature for managing products or items and tracking stock levels.
Simple but flexible, with the ability to track a lot of information for each client or employee.
Automated payment options and built-in credit card processing capabilities with no extra fees.
Expensify vs Quickbooks: Ease of Use.
Both Expensify and Quickbooks are easy to use. But they're both easy for different reasons.
Expensify is very user-friendly, so this might be the best option if you're new to tracking your receipts or invoices.
It's also great if all your business transactions happen online and don't involve paper receipts (which most don't). If that's not the case, then Quickbooks has some features that can make it easier to manage those expenses.
Expensify vs Quickbooks: Pricing.
Expensify offers a free version for teams of up to 5 people, which includes all the features of its premium plan.
However, if you have more than 5 employees, you'll need to pay $20/month per employee (or $200/per month) for Expensify Plus.
QuickBooks Online has a free version that allows you to track expenses and generate reports but doesn't include some key features like invoicing or payroll management tools.
You can upgrade to QuickBooks Desktop Pro by paying $12 per month per user or $120 annually (a discount from its regular price).
Expensify vs Quickbooks: Customer Support.
Expensify and Quickbooks offer 24/7 customer support via email, phone, and live chat.
However, regarding efficiency and effectiveness, I found that Expensify's customer service team was more responsive than Quickbooks' in our testing.
During my test with each company's support representatives (via email), I sent questions about different features of the apps or services provided by both companies.
While both companies responded quickly enough (within an hour), only one representative got back to us within 24 hours.
If you need help immediately, this isn't working well for you unless something happens outside regular business hours, which could take days before being resolved!
Expensify vs Quickbooks: Integrations and Add-Ons.
Expensify has a lot of integrations. For example, you can sync your expenses with over 400 apps, including PayPal, Gusto, and Concur.
QuickBooks also has many third-party integrations, but not quite as many as Expensify. For example, it works with popular services like PayPal and Stripe (owned by eBay).
Still, it doesn't have its payment processing service as Expensify does. You'll need to use Stripe instead if you want to accept credit cards through QuickBooks Online Payroll.
Conclusion
In conclusion, Expensify and QuickBooks are both popular cloud-based accounting software options that can help businesses manage their finances.
Both software have their strengths, and it's important to consider your business needs and preferences before making a decision.