While using the internet on your PC, have you ever encountered this "Ethernet doesn't have a valid IP configuration" error?
If yes then let me tell you, you're in big trouble.
But first, tell me – do you've any idea what the hell this error is?
This means your computer does not have a valid IP address.
Therefore, you can't access the internet.
This can be irritating especially when you're right there using the internet to complete your online task and the error "Ethernet doesn't have a valid IP configuration" keeps popping up on your computer screen.
But the good news is, it's quite easy to fix the existing internet issue. Let's get started –
7 Ways to Fix Ethernet doesn't have a valid IP Configuration Error
RESTART YOUR ROUTER
The first and obvious choice is to reset and restart your Router.
Resetting the router is like Restarting your computer.
Once the router is reset, it configures a new IP address for your computer. Thereby eliminating any chances of getting the ethernet that doesn't have a valid IP configuration error.
But how to do this?
How can you reset your ROUTER?
Well, every router comes with a power switch at the back.
You need to press the power button continuously for approx. 10 seconds.
This will reset the IP configuration of your router.
Once the router is reset to the default configurations, reboot it to see if the existing internet issue is fixed or not.
REBOOT YOUR PC
If resetting and restarting your router hasn't fixed the invalid ethernet configuration error. Then the easiest way for you to go ahead is to restart your system.
A reboot can benefit all of your incoming and outgoing connections as it fine-tunes any ongoing conflict.
Thereby giving most of your problems. If a reboot doesn't solve your problem, I would recommend you go to the next step.
CHECKING THE CONNECTED CABLES
It would be idiotic if you're getting the "Ethernet doesn't have a valid IP configuration" error because of the connected cables.
This happens when you ignore checking up the basic task of proper connection between all the cables.
Most of the time the reported connection issue circles around the ethernet cable.
Remember whenever you plug in the ethernet cable to your router, then always you will hear a 'CLICK' sound.
After that, you will see a light blinking on the router.
This means the cable is correctly connected.
And lastly, these Blinking lights can tell you whether the issue is with the ISP's side or there's a miscommunication between your pc and router. That's where the concept of good cable management becomes helpful as you diagnose which cable is causing the error.
UNINSTALL & REINSTALL NETWORK ADAPTER
Follow these steps to uninstall the Network Adapter –
Press 'WINDOWS + R' keys together to open the RUN dialog box.
Enter hdwwiz.cpl to open the device management tool.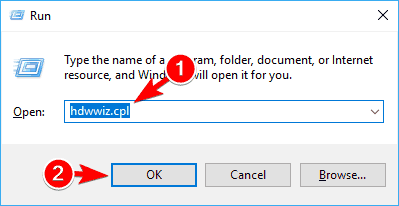 Expand the list of installed Network Adapters, right-click Ethernet card, and Uninstall it.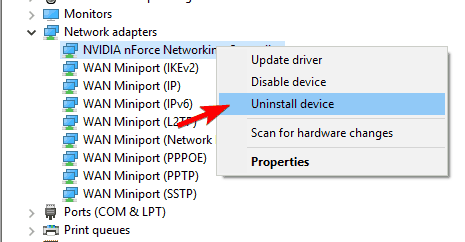 Again, a confirmation dialog appears. Confirm it to uninstall that particular driver.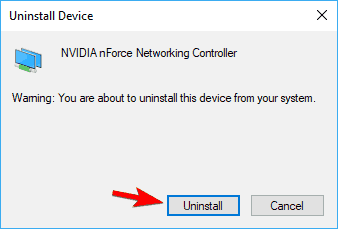 Use the next step to reinstall your network adapter to reinstall the network driver.
What if reinstalling the network driver doesn't solve your internet problem?
Well, then you're left with nothing but to try the 6th option.
UPDATE NETWORK DRIVERS USING THIRD PARTY SOFTWARE
Even after uninstalling and reinstalling the network driver, if you're unable to fix the "ethernet doesn't have a valid IP configuration" error. Then you may try updating the network drivers using third-party software.
If you check on the web, there are many driver installers and updaters available. These Third-party installers are:
Drive easy
Dry fix
Drive finder
Avast driver updater & countless many.
You can use any of these tools to update the network's driver.
FYI, the usage of this Third-party software isn't just limited to updating your Network Drivers.
You can use it to download and install drivers for other hardware like video cards, sound card. Whenever an update of installation gets complete, you're required to reboot your PC to apply changes.
RUN WINDOWS NETWORK DIAGNOSTIC TOOL
Sometimes there are some issues that are quite hard to find.
And if you're unable to find or pinpoint that particular problem causing the network issue, then it's nearly impossible to fix it.
So, in that case, you need to run Windows Network diagnostic tool.
This will detect if your PC is using any false configuration to establish a connection with your internet service provider.
Press "

WINDOWS

 + 

R

" together to open the Run dialog box.
Enter the "ncpa.cpl" command to open the network configuration panel.
In the network configurations options, right-click on the ethernet adapter and select the "Diagnose" option.
This will begin the automatic diagnosing process. Follow the next few instructions to complete the diagnostics process.
Once the issue is detected, apply the right fixes to see if the internet issue is fixed or not.
RESET THE WINSOCK
Even after trying all the six method methods mentioned above, you are unable to solve the "Ethernet doesn't have a valid IP configuration" error. Then the last resort for you would be resetting the Windows socket.
In case you don't know Windows socket is a core component in your PC that handles incoming and outgoing data requests coming out of Third-party programs installed in your system.
In short, it acts like a management tool or a bridge between the internet connection and the installed software.
Winsock reset is not the only command you can use to reconfigure your Ethernet IP address. Alongside it, you can use 6 additional commands.
However, before I tell you about them, press 'WINDOWS + S' keys together to search for the command prompt. Once you find it, run the program as system administrator & enter these commands one-by-one to reconfigure your internet IP address –
netsh int ip reset c:\resetlog.txt
ipconfig /renew
ipconfig /flushdnsx
nbtstat –R
nbtstat –RR
netsh winsock reset
After entering the last command, you'll see a successful completion message. Once you see it, reboot your computer to see the changes effectively.
FINAL WORDS
No one likes it when the network keeps appearing to haunt you. Especially when you're in-between downloading an important file.
So, whenever you encounter an "Ethernet doesn't have a valid IP configuration" error, these are the 7 fixes you can implement to fix the internet issue. Out of all these fixes, one will reset your Ethernet IP configuration.
Once your internet is back up & running, let me know which one FIX worked for you in the comments section given below.