Fortnite Fortbytes is the newest thing as a game, the introduction of these collectable series that you have to find out made a part of weekly challenges. When you found all these Fortbyte Locations reveal a secret that will help you to qualify the season successfully. The best part is you can start finding them right now in order to save yourself from last minute rush.
We are here to help you as our Fortnite Fortbyte location list covers all of the challenges. Here you will get cheat sheet as well which will help you to get Fortbytes easily. A reason to collect all Fortbytes is? You can unlock Utopia Mystery Skin along with new style Battle Pass Skins. Before moving forward let's understand some basic facts to play efficiently.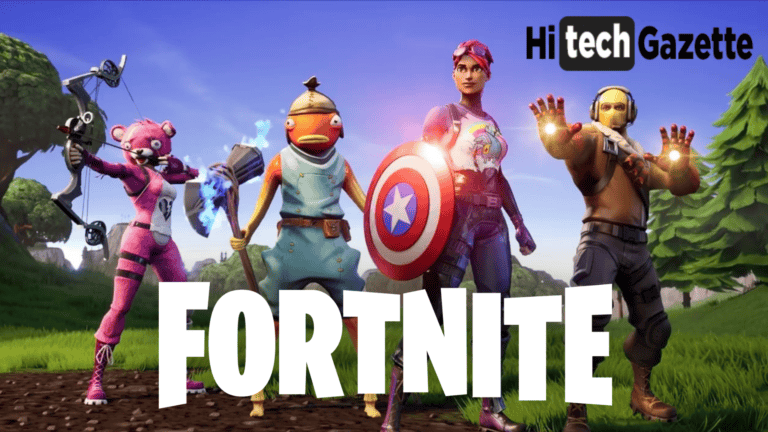 What is Fortnite Fortbytes?
Fortbytes can be termed as tiny electronics or computer chips that you can collect all around while playing Season 9. It seems that they have replaced the hidden banners and it a mandatory requirement as it will unlock the mystery skin for the season. A fact to remember is a new Fortbyte is going to add on every day.
In order to collect them, you have to successfully complete the challenge. Collecting Fortbytes is all fun and adds excitement as a mystery image will begin to reveal each time you collect them. On collecting 90 Fortbytes you will be rewarded with Utopia Battle Star Skin that means the game is going to give you new exciting trail. So, be prepared to witness it by discovering Fortbytes.
What is Utopia Mystery Skin?
In each season mystery is needed to earn by completing challenges in your battle pass. In Season 9, as a form of challenge, you have to collect Fortbytes as completes 90 discoveries Utopia Mystery Skin gets Unlocked. As we call it a mystery that means right now no information is available regarding this but as we get the info we will update it.
Fortnite Fortbytes Complete List
As Season 9 Battle Pass is just made available to play. At the moment only a few Fortbytes are available and we will update the location of more Fortbytes When they get released. The list of the Fortbytes are as follows:
Fortnite Fortbytes Cheatsheet
Fortbyte Number 13 – Found at a Location hidden within Loading Screen 2
To get this Fortbyte move towards south of large desert of Paradise. You will get this in Porta Potty crack just open it and here's your Fortbyte.
Fortbyte Number 17 – Found inside a Wooden Fish building
To find wooden fish building move towards the northeast of the map. It's the place with four hot springs in Lazy Lagoon check the tail of wooden fish open it by using your axe and take your Fortbyte.
Fortbytes Number 24 – Found within Fatal Fields
To achieve this head towards the big house in fatal fields the fortbyte located at the right side of the second door of the second floor very next to the writing table.
Fortbyte Number 36 – Found at Sentinel Frozen island
To get this move towards south of the frozen island before doing that do not forget to wear your Sentinel skin. A fainted outline will appear as you get closer to it as you see it run and pick it up.
Fortbyte Number 47 – Located between Reboot Van, pirate camp & crashed battle bus
This one is hard to locate it but no worry as I will guide you. To get this move towards the west of Lazy Lagoon inside the jungle no need to do anything for making it accessible. As it is already visible at a given location.
Fortbyte Number 55 – Found within the Haunted Hills
To find this move towards the northeast building of the Haunted Hills. Located at a corner near to chest spawn.
Fortbyte Number 81 – Found at mountain top cactus wedge accessible only in the day time
To get this move towards the mountain with a cactus wedge in the desert area of the map. But before making a try make sure of proper sunlight as without it would not visible.
Fortbyte Number 82 – Get this by solving Puzzle of North West Block
Move towards Pressure Plate Puzzle located at North West Block. You will require four players including you to unlock it, So move with your squad as unknown players can shoot you immediately after it gets done. Only one player can grab it while the other three have to stand on pressure plates.
Fortbyte Number 92 – Found this near a Lavafall
You can easily get this by using rock love spray at the south of the map near to lavafall. Before doing this make sure you have unlocked the spray as it is available at tier 2 in free battle pass.
Conclusion
If you are desperate enough to know what these fortbytes are hiding. You must look online as there is a leak in the trailer to season 9 and find other fortbytes as they release. But here we will keep on trying to help you by providing information(actually cheat).
So play the game in order to acquire all Fortbytes. Still having any doubt or facing an issue with the content mention it below in comment box. Our team will try their best to answer them in our upcoming blogs.