Be it your smartphone, Windows PC, or even gaming console, you can play as many medieval era games as you like.
However, there are very few games that can come close to beating Mount and Blade.
Honestly speaking, gamers who have recently finished the game, don't have a clue what to play next.
After playing Mount and Blade if you've made up your mind for playing only medieval era-based RPG games then there are some games like Mount and Blade to relive the medieval era once again.
So, going forward in this post, I'll list 3 of my favorite games in this genre. Let's get started:
Assassin's Creed: Origins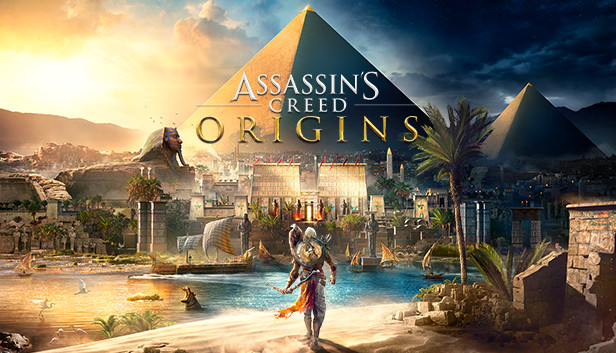 Assassin's Creed Origins is a type of game where you have got no options left other than bloodshed.
Killing is the only way you can achieve your in-game goals. Bit-by-bit, these goals are then lead to the completion of the game. 
Before I say a word, let's get to the basics. This action-adventure video game was released in 2017 by Ubisoft as the tenth major installment in the franchise and a successor to Assassin's Creed Syndicate released in 2015.
This game is set at the end of 43BC.
Throughout the game, you will find some of the best-rendered architectures and mountainscapes. And I think you wouldn't have seen such beautiful sceneries even in Mount & Blade games. 
Assassin's Creed origin comes with free form type of gameplay where you have to compete in an open-ended Quest. These open-ended quests end up awarding you a natural ability you never had to perform in-game exploration.
The best part is, you can do all this without any kind of unnecessary distractions within the game. 
The Witcher 3: Wild Hunt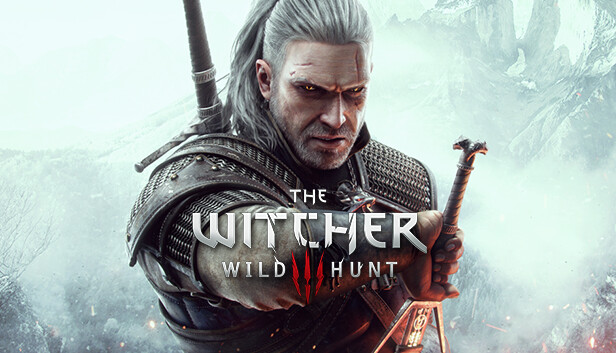 The Witcher 3: Wild Hunt is the second game like mount and blade in this post.
Even though this game was released in 2015. Its popularity is still at the top as a medieval-themed strategy RPG game.
Do you know why the Witcher 3 is still popular even after 6 years?
Honestly speaking, there are multiple factors in play:
First, in 2019, Netflix released an original series based on The Witcher books. If you haven't watched it yet, I would recommend you to watch it ASAP on Viooz or its alternative websites.
Second, since COVID-19 lockdowns, the gaming sector has seen a big jump in the past 1 year. 
So, more & more new players are playing this high graphic intense game on their gaming devices. 
In this game, you take up the role of the main protagonist Geralt of Rivia aka The Witcher.
When this game was released, it came as an improvement to the previous two editions.
You can experience this all by yourself as you start playing this game on your Windows PC, PS4, Xbox One, Nintendo Switch, and by the end of 2021, you will have this game on your PS5 and X book series X/S gaming console.
Similar to the books, The Witcher 3: Wild Hunt continues from where it left off the previous two parts.
Just like the book, TV series, or the previous two parts, The Witcher 3 involves action, politics, and magic to keep the control of the Kingdom on their hands.
Now, coming to the character of Geralt, you have the ability to climb, swim, run, and walk. 
WAIT!!!
No special powers?
Well, he always equips himself with body armor, two swords, bombs & a crossbow to make sure he doesn't get serious damage when destroying a monster.
Once again, no special powers? Well, the witcher uses his five magical powers and his fighting skills to destroy monsters that come in his way.
Kenshi
Kenshi is the third game like Mount and Blade on this list. Released in 2018 for windows PC, Kenshi comes with sandbox gameplay-like features where you've to choose and forge your own path.
For instance, you can start your life as a thief who does nothing & looking for ways to steal bread & butter, healer, trader, or a profession you always dreamt of pursuing but couldn't.
You aren't just limited to this.
You can form your own gang by building a formidable crew and lead them to a prosperous life.
Kenshi doesn't have any storyline. Instead, you take up a character and live with it like you're living the life.
As a main character in the game:
You can learn to master sword-fighting to become a knight or
Learn spells & magic to become a wizard.
That's crazy. Isn't it?
The more you explore your character, the higher chances are for you to learn new things about your character.
Final Thoughts
When playing Mount & Blade, it's highly likely for you to be stuck at certain levels. 
If this happens you wouldn't be able to play these 3 awesome games like mount & blade. 
So, you can use these Mount & Blade Warband Cheats to get unlimited dinars & make the game easy for yourself. 
And once the mount and blade game is over, you can begin playing these 3 medieval era games.
That's all for now.
If you've got any questions for me regarding mount and blade then do let me know in the comments section given below.